Employee Wellness & Living Whole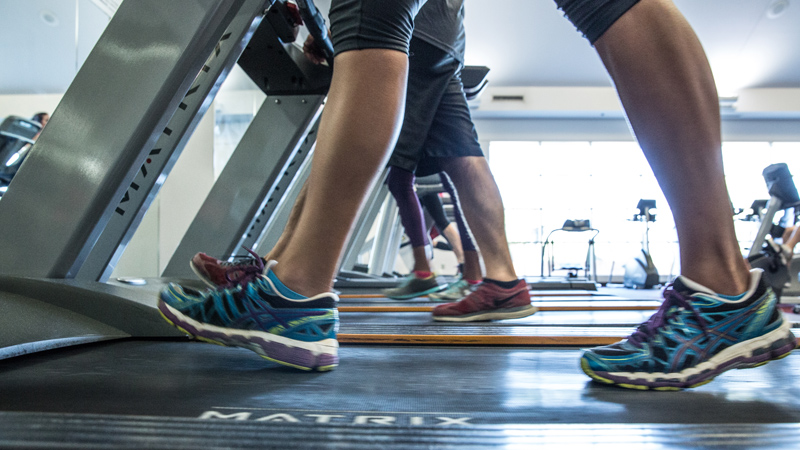 Our organization was founded on a strong health message and it is the Living Whole Employee Wellness Program's goal to provide various opportunities and resources to help employees to take care of themselves.Olivia Moses, Living Whole Program Director, Loma Linda University Health
The Living Whole Wellness Program
The Living Whole Wellness Program was established by the Department of Risk Management in 2006. This is due to Loma Linda University Health's commitment to the health and wellbeing of its employees and their families. This award-winning program provides services and resources to aid individuals in the journey of health and wellness. Health behavior changes can be difficult, but with the right knowledge and support many things can be accomplished! Please review the variety of services that are available and we look forward to working with you on your Living Whole journey!
For more information please visit the link below:
http://myllu.llu.edu/livingwhole
Activity N.O.W.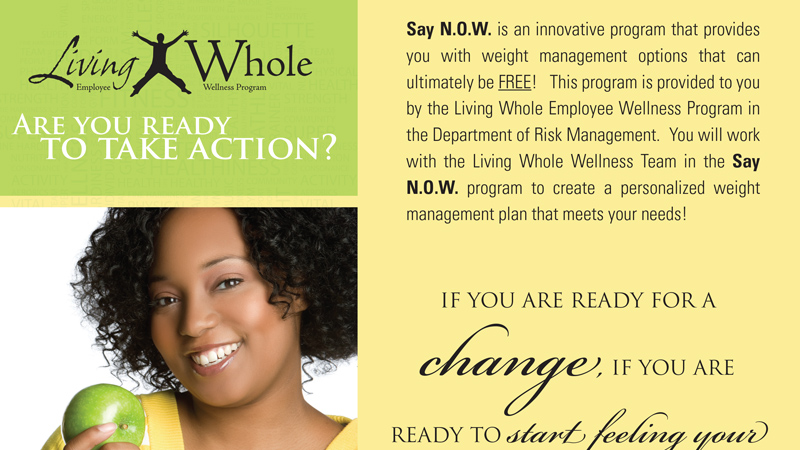 Activity N.O.W. is a feature of the Say N.O.W. program available to Loma Linda University Health (LLUH) employees through the Employee Wellness Program. The program provides weight management options at the Drayson Center.
Read our article in News of the Week - Free weight loss help for LLUH employees
The 12-week course meets weekly from 5:30 p.m. - 7:00 p.m. at the Drayson Center.
Getting Started
Enrollment in the Activity N.O.W. program is based on referrals from the dieticians and physicians in the Living Whole department.
To start your enrollment process, please call 909-651-4007.
There is a $20 co-pay for each class, which will be reimbursed at the end of the class series, with the stipulation that you attend all of the classes in the series.