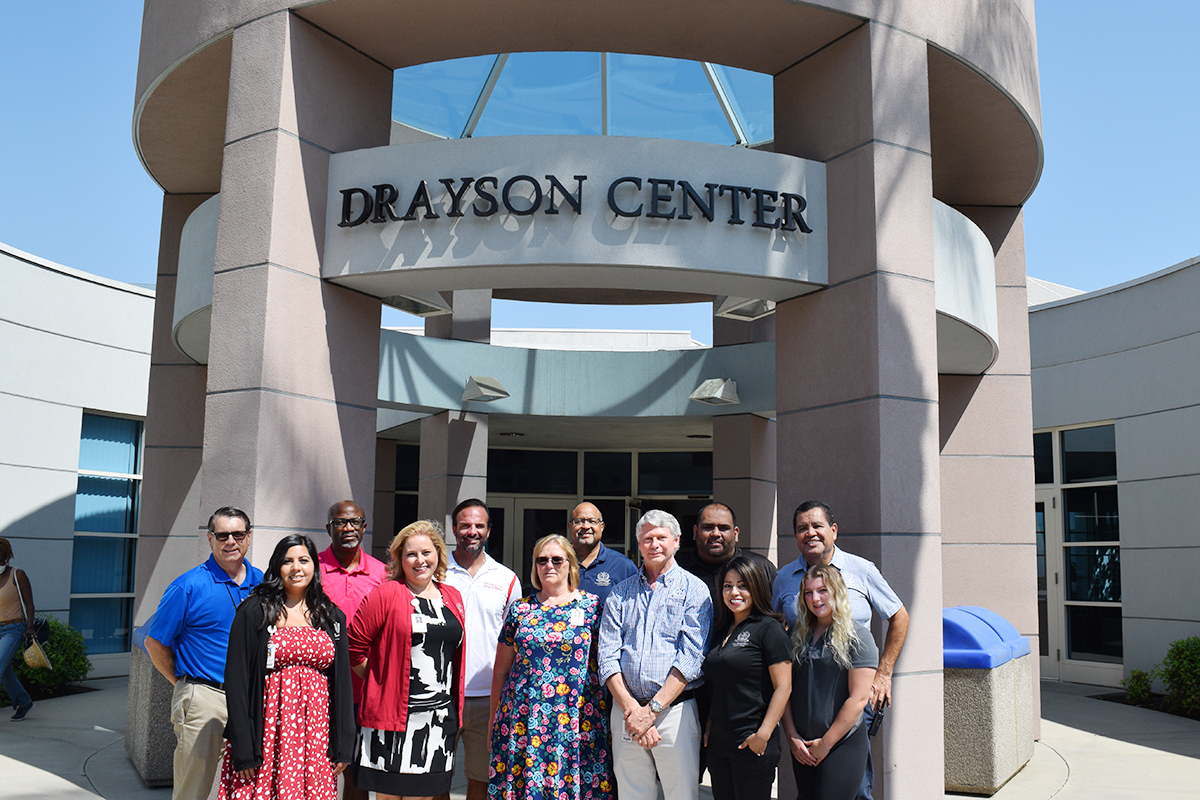 Members of the Loma Linda University Drayson Center administrative team are here to serve your fitness, recreational, and wellness needs.
Pictured above are (front row, from left) Josie Delgado, supervisor, customer engagement; Jennifer DeWitt, manager, customer engagement; Bess Getman, retired manager, events and senior wellness; Richard Wysong, MBA, interim director and manager, facilities; Brandy Juarez, administrative assistant, events; Paige Payne, lead lifeguard, aquatics; (back row, from left) Larry Kidder, MA, communications specialist; Edwin Jones, MS, manager, intramural and recreation; Mike Rister, MS, manager, aquatics and fitness; Blake DeShields, MBA, manager, finances; Chris Delgado, supervisor, intramural and recreation; and Marco Lopez, supervisor, facilities.
The interim director and managers are listed below and may be reached by calling 909-558-4975 or via email.