Individualized fitness programs will help you reach your fitness goals
Make the most out of your workout with a personal trainer by your side. Our experienced personal trainers will help you create and meet your fitness goals. Our trainers are nationally certified with a variety of specialties, and each with a passion for your health and wellness.
Personal Training
Your personal trainer will outline a specific program designed to meet your goals—whether you want to increase your muscle mass, lose weight, train for a marathon, and/or improve your game. Training sessions are typically 60 minutes.
 30 Minute One-on-One Sessions
1 Session
3 Sessions
6 Sessions
12 Sessions
24 Sessions
$60
$144
$270
N/A
N/A
60 Minute

One-on-One Sessions
1 Session
3 Sessions
6 Sessions
12 Sessions
24 Sessions
$75
$180
$336
N/A
N/A
Group Sessions 
 30 Minute 2 - 3 
1 Session
3 Sessions
6 Sessions
12 Sessions
24 Sessions
N/A
N/A
N/A
N/A
N/A
60 Minute 2-3 Clients
1 Session
3 Sessions
6 Sessions
12 Sessions
24 Sessions
N/A
N/A
N/A
N/A
N/A
Loma Linda University Student Rates 
60 Minute

One-on-One Sessions

1 Session
3 Sessions
6 Sessions
12 Sessions
24 Sessions
$55
$105
$198
N/A

N/A
Loma Linda Univeristy Student Group Sessions
60 Minute

2-3 Clients

1 Session
3 Sessions
6 Sessions
12 Sessions
24 Sessions
N/A
N/A
N/A
N/A
N/A
Meet Our Personal Trainers

Lyn Berlingeri, Lead Personal Trainer
BS in physical education and nutrition | NASM-certified | Currently training for ACE certification | Junior high and high school track and field team training | Personal trainer for 10 years (8 at Drayson Center) | Competed in 3 body-building competitions at ages 56 nd 57, placing 5th, 4th, and 2nd | Passion: "Add value to those that I meet and train" | Hobbies: children, grandchildren, and great grandchildren, spending a quiet day at the beach with her husband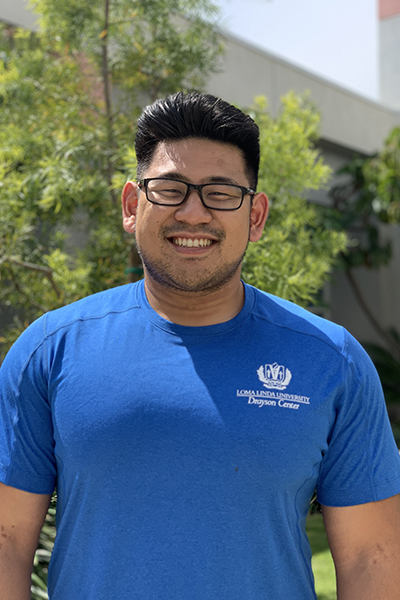 Joseph Cablayan, Personal Trainer
AS in kinesiology and wellness | working toward BS in kinesiology at Cal State University/San Bernardino | NSCA-certifies | Certified Personal Trainer | CPR/AED-certified | Passion: "I believe there is no higher purpose than to serve others" | Enjoys cooking, hiking, movies, cookies, and ice cream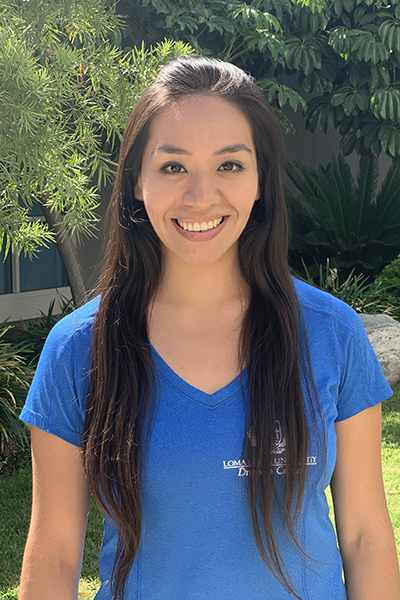 Arlene Moreno, Personal Trainer
AS in vegetarian culinary arts from Southern Adventist University | BS in nutrition and dietetics from Loma Linda University | Working toward MS in nutrition and dietetics | ACE-certified | Certified Personal Trainer | CPR-certified | Enjoys hiking, doing aerial skills, ice cream