Drayson Center Offers Medical Massage Services at an Affordable Price
As a special service to our members, we offer medical massage provided by the The Treatment Centre. Our certified massage therapists pride themselves in their ability to look beyond surface complaints and use a healing touch to relieve pain and stress.
Our medical massage services are affordable and our schedules are flexible. You can choose the type of massage and the massage duration you want for your massage experience. For more information, please contact the Drayson Center Membership Office at 909-558-4275. To schedule your session, visit mydrayson.llu.edu. 
The Benefits of Massage
Medical massage techniques have been shown to provide multiple benefits including improved circulation, increased range of motion and flexibility, and reduced scarring. You will also feel more relaxed and confident at work, school, and/or home. Once you realize the benefits of massage, you may choose to make it a regular part of your lifestyle.
Your Massage Options
The following massage descriptions are designed to give you and your massage therapist a starting point for your massage experience. If you have preferences for certain massage techniques, talk to your massage therapist, and he or she will accommodate you as much as possible. A credit card number is required to hold your massage reservation.
For more information, please contact the Drayson Center Membership Office at 909-558-4275. To schedule your session, visit mydrayson.llu.edu.
Massage services are typically available:
Sunday: 10:00 a.m. - 4:00 p.m.
Monday–Thursday: 9:00 a.m. - 9:00 p.m.
Friday: 8:00 a.m. - 2:00 p.m.
All times are subject to change and availability.
Cancellation Policy: If you need to cancel or reschedule your appointment for any reason, please call the Membership Office at least 24 hours prior to your appointment or you will be charged in full for the appointment.
Pure Relaxation Massage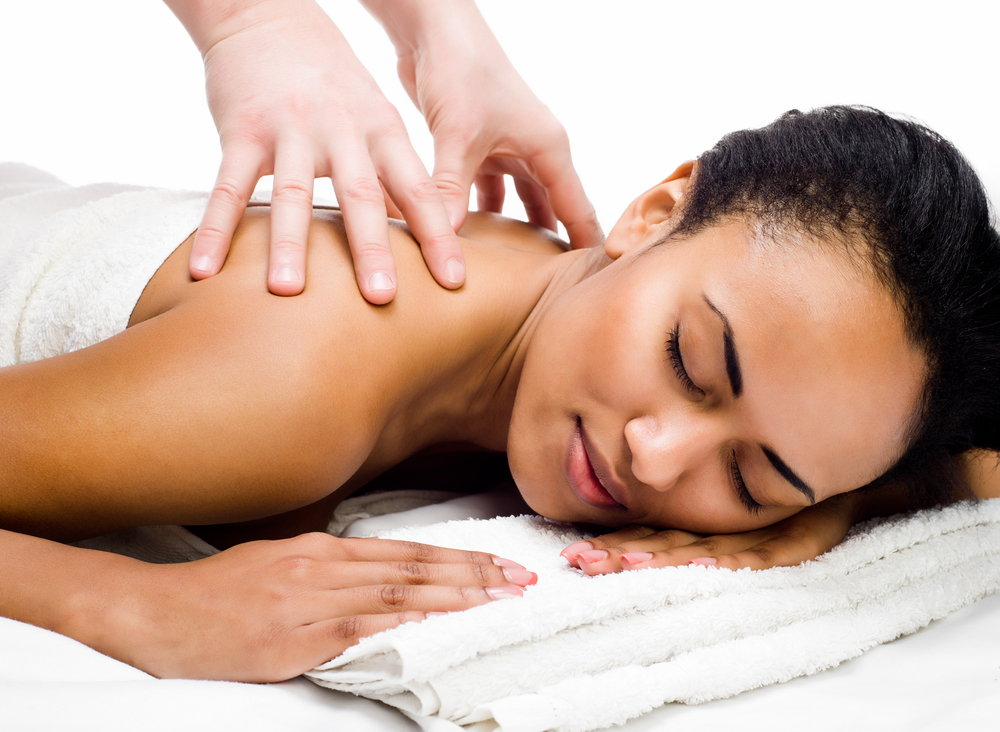 Experience a Swedish massage that consists of light to medium pressure using soothing strokes that lull your senses into a deep state of relaxation. Other benefits include lowered blood pressure, increased circulation, and the removal of toxins.
Therapeutic Massage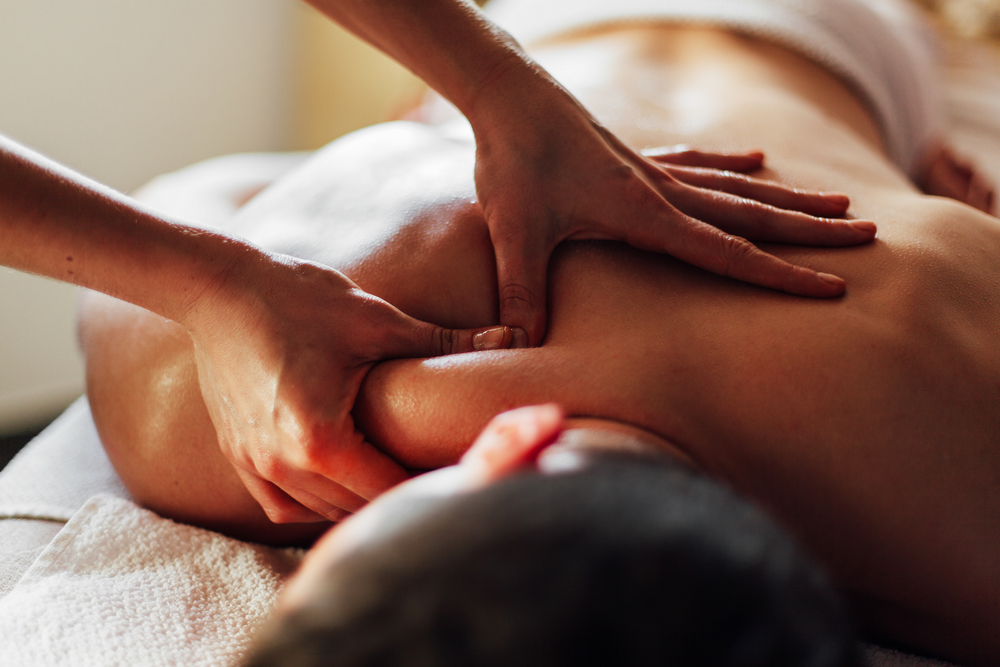 The ultimate stress release! This deep therapeutic massage uses slow strokes and firm pressure to melt muscle tension. The depth and pressure is up to your comfort level. A custom blend of therapeutic techniques will be chosen for you to get you back up and running in no time.
Sports Massage
A therapeutic massage customized to help athletes of any level prepare for, and recover from, strenuous workouts. Session could include active participation and stretching.
Manual Lymphatic Massage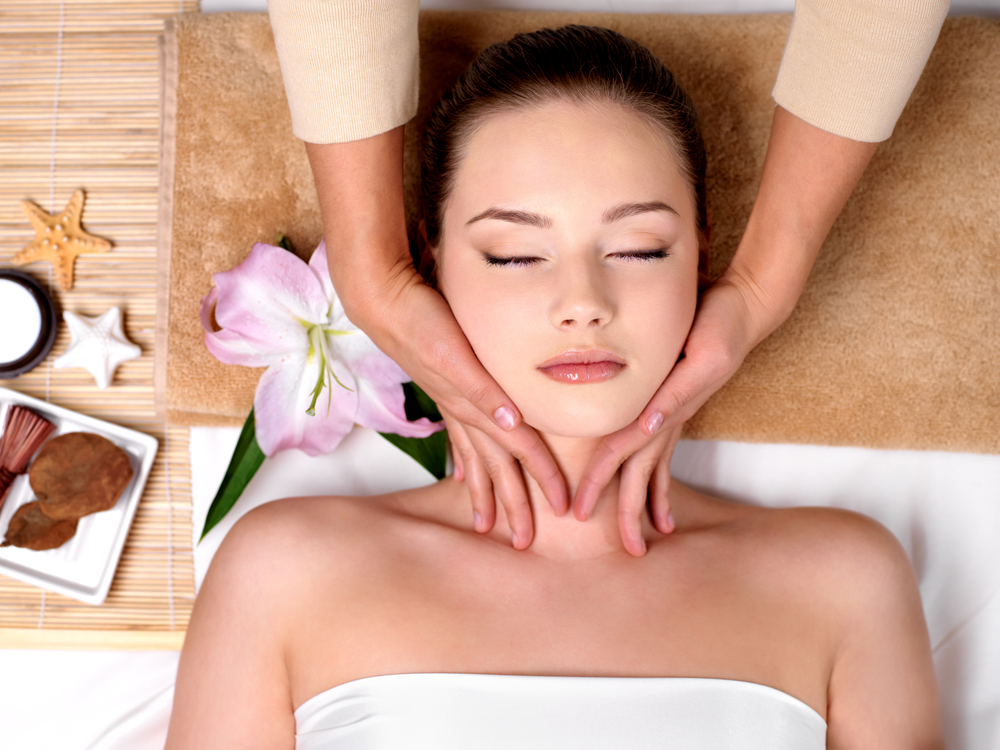 Light and relaxing strokes benefit overall health including muscle soreness, headaches or migraines. This gentle but powerful modality encourages detoxification, while reducing edema and surgical recovery time.
Seniorsage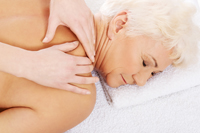 A customized therapeutic massage for individuals 55 years of age or older. Gentle relaxation or deep therapeutic work can be chosen to get you feeling like yourself again.
Great Expectations (Pre-natal Massage)
This healing massage relieves the physical discomforts of pregnancy: backaches, leg cramps, insomnia, fatigue and headaches. Who deserves such nurturing more than an expectant mom? Postnatal treatments also available. Physician release required and must be past the first trimester.
Chair Massage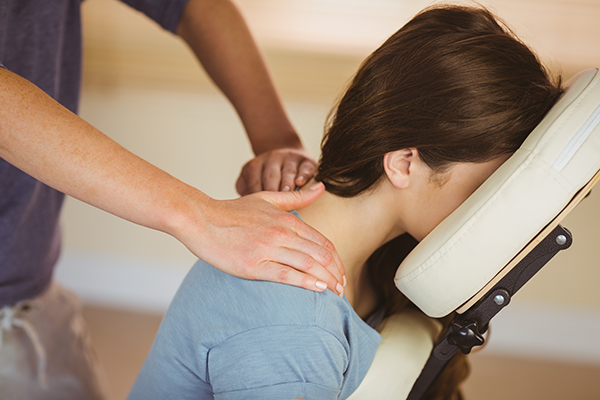 Sit comfortably in a padded chair and enjoy a massage focusing on the back, neck, shoulders, and scalp. You remain fully clothed for this massage.
Chair massage is available offsite as well. Call to schedule a massage therapist to come to you.