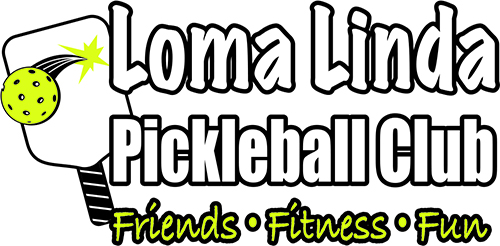 For Information
Open Play Schedule
Sunday
Summer Hours (May-Oct): 6:00-8:00PM—(1, 2 & PC) Open Play
Winter Hours (Nov-Apr): 4:00-7:00PM—(1, 2 & PC) Open Play
Monday
7:00-9:30PM—(1, 2 & PC) Open Play
Tuesday
8:00-9:30AM—(1, 2 & PC) | Seniors Open Play
7:00-9:30PM—(1, 2 & PC) Open Play
Wednesday
7:00-9:30PM—(1, 2 & PC) Open Play
Thursday
8:00-9:30AM—(1, 2 & PC) | Seniors Open Play
7:00-9:30PM—(1 & PC) Open Play
Private Pickleball Lessons
Private pickleball lessons by request for 60 minutes or 90 minutes of instruction. For more information please contact the Membership Office at 909-558-4275.
1-Person Private Lesson: 60-minute Session
Member/Non-member
$55
1-Person Private Lesson: 90-minute Session
Member/Non-member
$80
2-Person Semi-Private Lesson: 60-minute Session
Member/Non-member
$35/each person
2-Person Semi-Private Lesson: 90-minute Session
Member/Non-member
$50/each person
3-Person "Three & Me" Lesson: 60-minute Session
Member/Non-member
$30/each person
3-Person "Three & Me" Lesson: 90-minute Session
Member/Non-member
$40/each person
4-Person Private Group Lesson: 60-minute Session
Member/Non-member
$25/each person
4-Person Private Group Lesson: 90-minute Session
Member/Non-member
$30/each person
Loma Linda Pickleball Club (LLPC) Etiquette of Play
Please introduce yourself before every game.


Tap paddle handles at the conclusion.

Train side serves first…if you don't know where the train is, just wait a few minutes.
Call the score loudly before you serve.
Call balls "out" on your side loudly.


Spectators should not call lines.

Immediately stop play when "ball on" is called.


"Ball on" should only be called if it is a safety issue or affects the point at that time.
Do not run onto another's court to retrieve your ball. Please ask for assistance.

Winning team plays 2 games.  When multiple players are waiting, it is 4 off and 4 on after 1 game.


Use the Paddle Holders to the corresponding court to hold your place in line for next game.

Do not walk across the back of any court during a live ball.


Do not linger on a court before or after play.

Please refrain from profanity.  Alcohol strictly prohibited.  LLU is a non-nicotine campus.