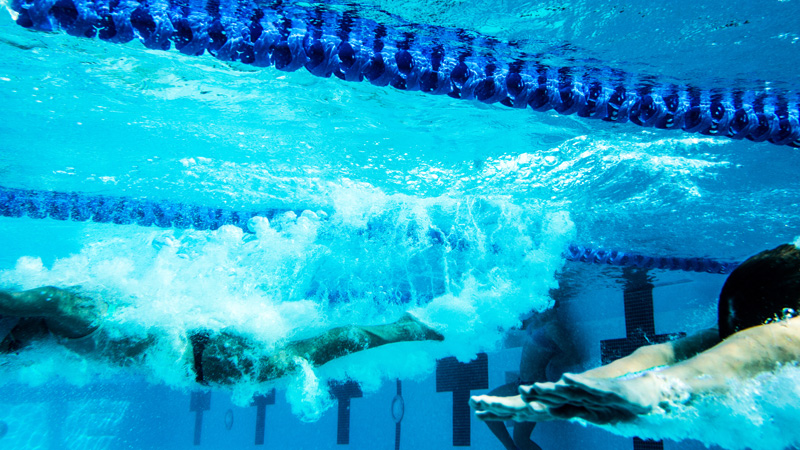 Fun Water Fitness and Aquatic Activities for Children and Adults
At the Drayson Center, we have experienced instructors to help you improve your water fitness and introduce your children to a water activity such as diving. Find the programs and schedule right for you and your family with a variety of classes structured for all skill levels.
View Programs Available
Diving
Drayson Center also offers private and group swim lessons. Please view our Swim Lessons page to view other available swim classes.
Diving (Ages 6-15)
In this class, instructors emphasize developing confidence with a head-first entry into the water. Once this is mastered, a hurdle approach is added. Whether your goal is to compete or just enjoy the sport, our course will teach you essential diving skills!
Students must have a basic understanding of swim skills.
Mondays/Wednesdays or Tuesdays/Thursdays: 12:00 p.m. (Summer sessions only)