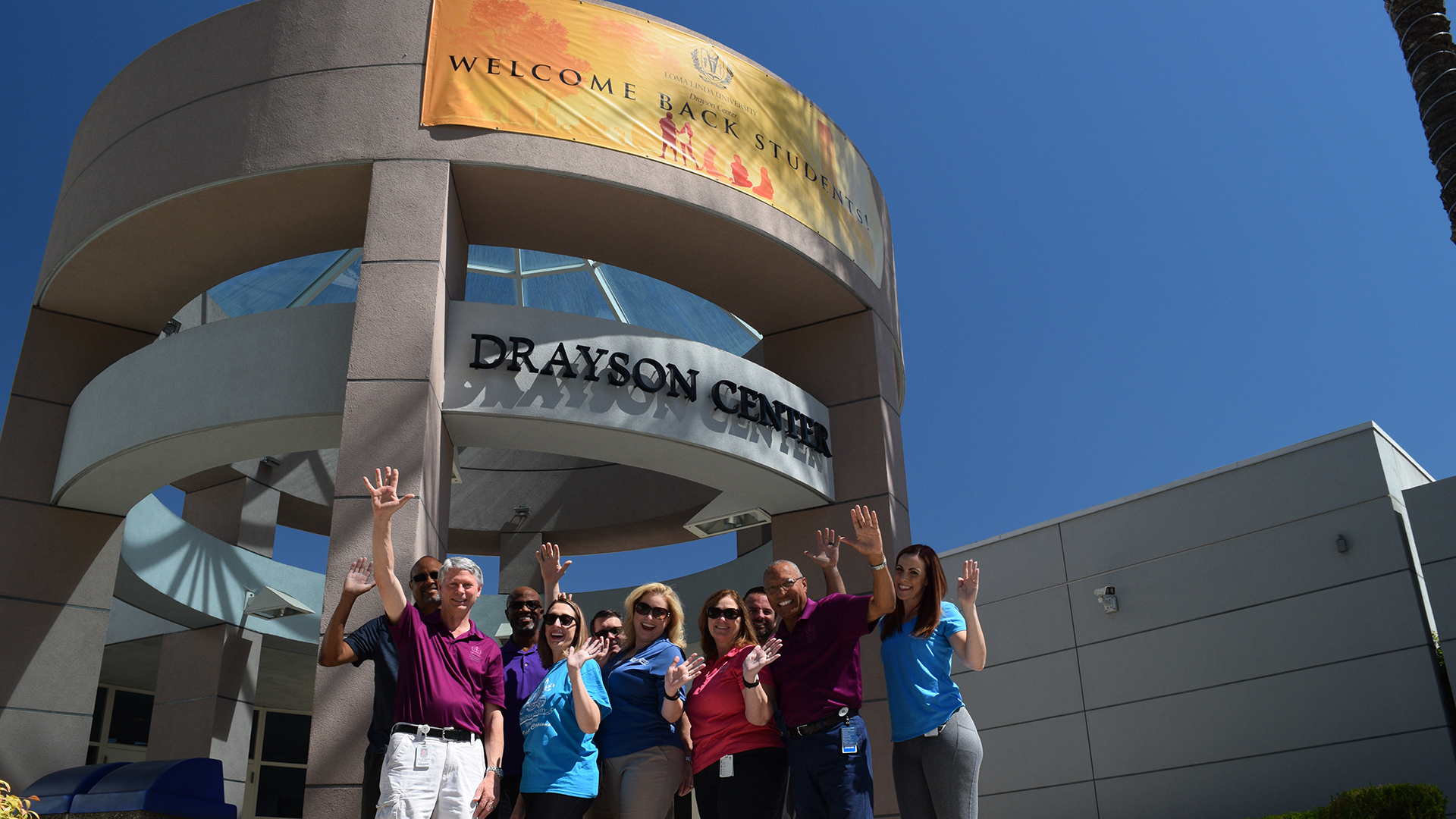 By lkidder - September 14, 2018
By Larry Kidder | The Drayson Center administrative team would like to welcome you back to a new school year. Physical activity, fun, and friendship—all readily available at Drayson—will help complete your academic experience.
As the new school year kicks off, don't forget to include fun and fitness in your schedule. Drayson Center, your headquarters for such things, has a full array of fitness, sports, and recreational activities to balance your busy life and keep you functioning well.
Group X classes include some of your favorites as well as some brand-new classes. Check out the new schedule at Group X on the "Classes and Schedules" page.
The sign-up deadline for fall 2018 Intramural Leagues is October 1. Put together a group of friends for Inner-tube Water Polo, Indoor Soccer, Co-rec Tri-five Softball, Men's/Women's/Co-Rec Volleyball, Men's/Women's Flagball, or Floor Hockey, and let the games begin. Visit IMLeagues.com/llu for more information. Download the IMLeagues app to manage your intramural activities on your smartphone.
The Weight and Cardio Rooms have some new equipment. Come by and see. Be sure to bring your towel with you.
Tennis, racquetball, pickleball, beach volleyball, badminton, ping pong—you name it, we've got it. Equipment for any of these sports is available for check out at the Intramural Window (straight down the hall from the Service Desk). Don't forget the training pool for laps or the waterslide. If you need personal training or a massage, we've got that too!
Pick-up Basketball is a regular favorite. Sign up along the wall for the next available spot and, in a short time, make some new friends while you burn off stress and calories.
Download the Drayson Center app and, among other features, you can create a scannable ID tag to use for entering the facility (instead of trying to keep track of your ID tag).
For up-to-the-minute notifications, follow us on Twitter @DraysonCenter.
Your Drayson Center team wishes you a fantastic year!