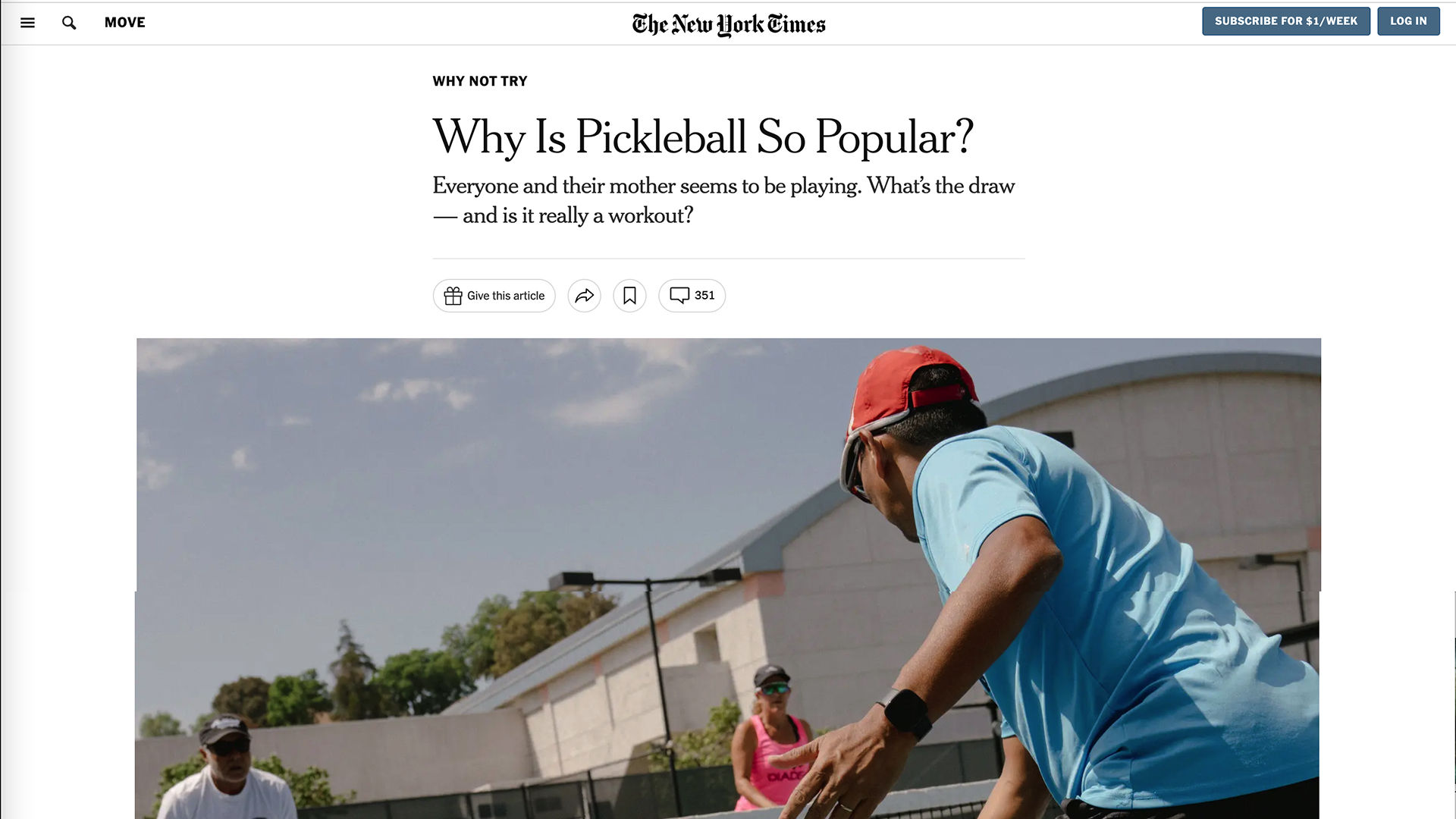 By lkidder - October 24, 2022
By Larry Kidder | That's Ernie Medina Jr., DrPH, pickleball ambassador for the region and assistant professor of public health in the Loma Linda University School of Public Health, shown above (light blue shirt) and quoted in a recent New York Times article.
Pickleball, the nation's fastest-growing sport, is increasing in popularity at a phenomenal rate. In a recent article, "Why is Pickleball So Popular? Everyone and their mother seems to be playing. What's the draw—and is it really a workout?" (September 3, 2022), author Juno DeMelo discusses the recent pickleball boom.
Ernie Medina Jr., DrPH, an ambassador for the sport in the region, is pictured and quoted in the article. Leader and founder of the Loma Linda Pickleball Club, Medina has watched his sport grown exponentially in the past few years.
Loma Linda University Drayson Center is in the process of converting a second court to permanent pickleball. The other four courts, as well as a practice court, have also been striped for pickleball, making available 26 courts for pickleball tournaments. Such a tournament is being planned for early 2023.
The new sport, created in the 1960s by several families who vacationed together in the Northwest as way to keep their children entertained, can best described as life-sized ping pong on a badminton court. Its accessibility for people of all ages, fitness, and abilities makes it an easy game to start with great opportunities for advanced skill and play.
Four pickleball courts fit on one tennis court, accommodating four times the players in the same area. Drayson Center regularly sees dozens of pickleball players—known as "picklers"—on a given day, making use of the largely empty tennis courts.
Click here on the on the New York Times article to read the online version.