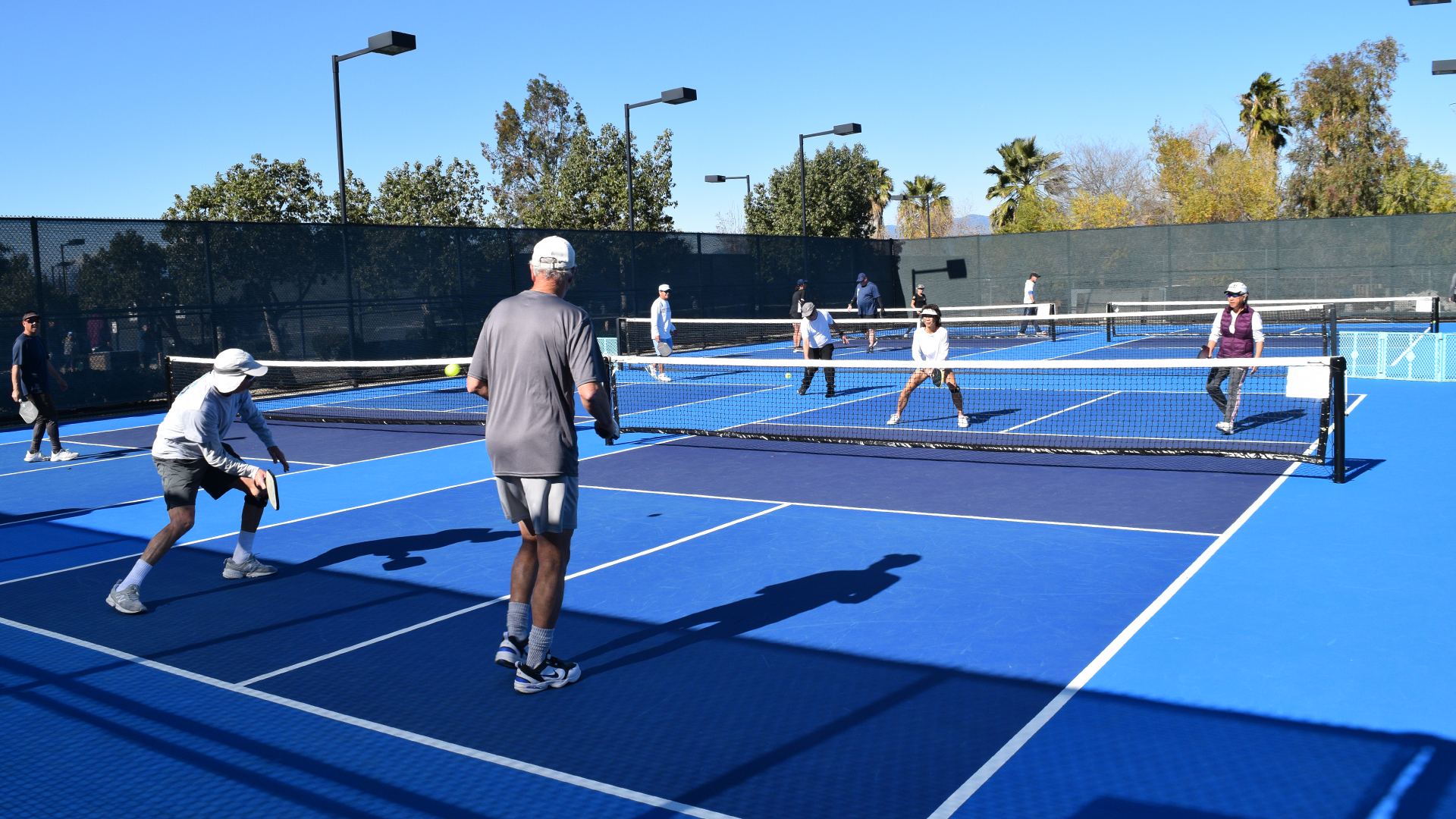 By lkidder - January 23, 2023
By Larry Kidder | Loma Linda University Drayson Center hosted the largest pickleball tournament to ever take place in the Inland Empire, with more than 330 players from as far away as Sacramento, San Diego, Palm Springs, and Orange County traveling to Loma Linda for the three-day event.
Pickleballers from as far away as Sacramento and San Diego were on hand for the largest tournament ever held in the Inland Empire to date. Players ranged from 10 to 81 in age. The tournament took place Friday, Saturday evening, and Sunday, January 20-22, 2023.
Friday featured 113 seniors, and Sunday saw the highest number of participants of all ages at 282. More than 330 registered for the weekend event.
"For many, it was their first time visiting the Drayson Center," says Ernie Medina, DrPH, assistant professor in the LLU School of Public Health and vice president of the Loma Linda Pickleball Club, "and they were very impressed with the facility." He continues, "They also expressed a desire to come here to play pickleball during open play, and some inquired about taking lessons here—since there were no pickleball lessons in their area."
For more photos and information, visit the Loma Linda Pickleball Facebook page and select the Loma Linda Pickleball Group. If you are interested in signing up for lessons or drills, or would like to find out more about the pickleball events at Drayson Center, select this link.
Kimi Waddell, Electronic Health-care Record (EHR) application specialist and Information Systems (IS) CareConnect administrator at Loma Linda University Health, served as tournament director and registered participants for the tournament.
Participants and spectators brought their own chairs when not playing a match or supporting their player.
The courts were busy most of the time—especially on Sunday, when the majority of matches took place.