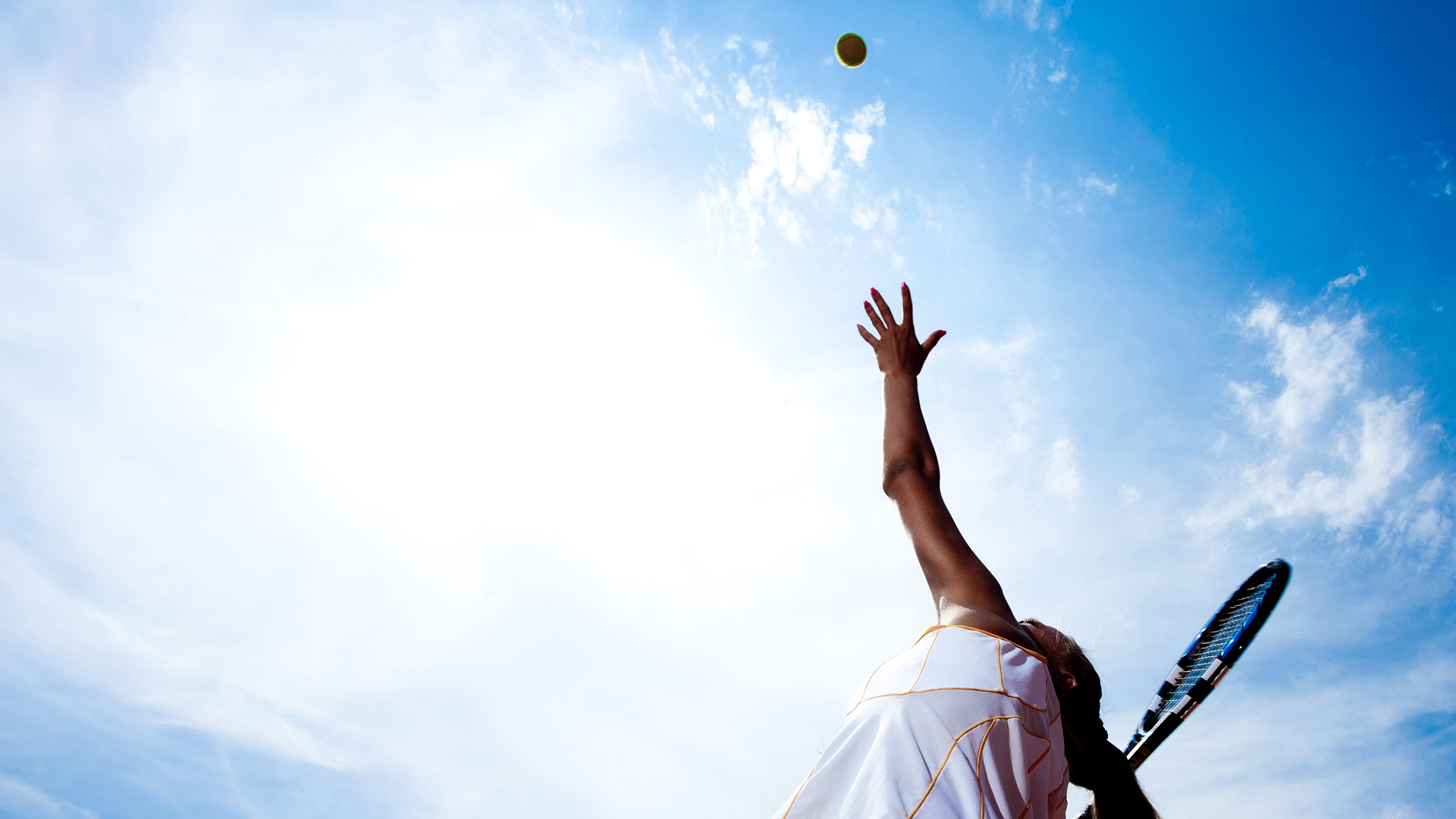 By lkidder - September 1, 2021
By Larry Kidder | The time is long overdue for us to serve up some tennis at Drayson Center once more. To help us get started, fill out a questionnaire for our new Tennis Directory.
Those extra lines on our tennis courts are for pickleball, a sport that has become very popular of late. Tennis enthusiasts should take heed: pickeball players would love to see more Drayson Center tennis courts transformed into permanent pickleball courts—just like Court 2. And they have a point.
The best way to keep our tennis courts is to—well—use them for tennis.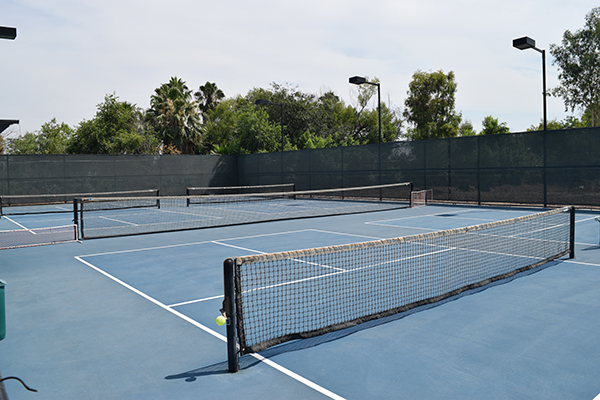 This used to be Court 2. Four permanent pickleball courts have been installed, and more may be on the way unless tennis players take back the courts by—well—using them!
Tennis has been around since the 12th century and took on its more familiar form with racquets in the 16th century (King Henry VIII was a big fan). Compare that to pickleball, which was created by a couple of Washington state dads looking to keep their kids entertained during a summer vacation in the 1970s.
Some shy away from tennis because it takes more effort and experience to become a skilled player. Most people will not be able to walk onto a tennis court and suddenly look coordinated and comfortable. Yet, tennis is a wise investment because anyone any age can play it—even from a wheelchair.
One National Institutes of Health article cites a study showing the overall health benefits of tennis outweighing all other sports. It causes less wear and tear on the body, allowing people to play well into their 80s and 90s. The social aspects, as well as the required strategy and coordination, enable those getting up in years to not only keep—but sharpen—their mental acuity, helping to stave off dementia. It is truly a lifelong sport.
Our new Tennis Directory will help us organize tennis at Drayson Center. The information will be used to plan events that are enjoyable for the largest numbers possible, as well as facilitate your chances of meeting other tennis players.
Potential events may include: 1) round robin (strictly social tennis), 2) team tennis leagues for men's, women's, and mixed doubles as well as singles, 3) tennis fitness, nutrition, and skills workshops, 4) tennis ladders, and 5) tournaments. It will take time to build up participation and momentum, so please be patient. Your participation, enthusiasm, and support will make all the difference in our shared success.
There are two ways to sign up: 1) pick up a questionnaire at the Service Desk and leave it there when you've finished; or 2) download and complete this questionnaire, save it to your computer, and attach it to an email addressed to lkidder@llu.edu.
We look forward to hearing from each of you. We hope to provide tennis activities for our various membership groups—from students to seniors. Down the road, we may be able to add services such as racquet stringing and demo racquets.
But first, let's create a Tennis Directory together.