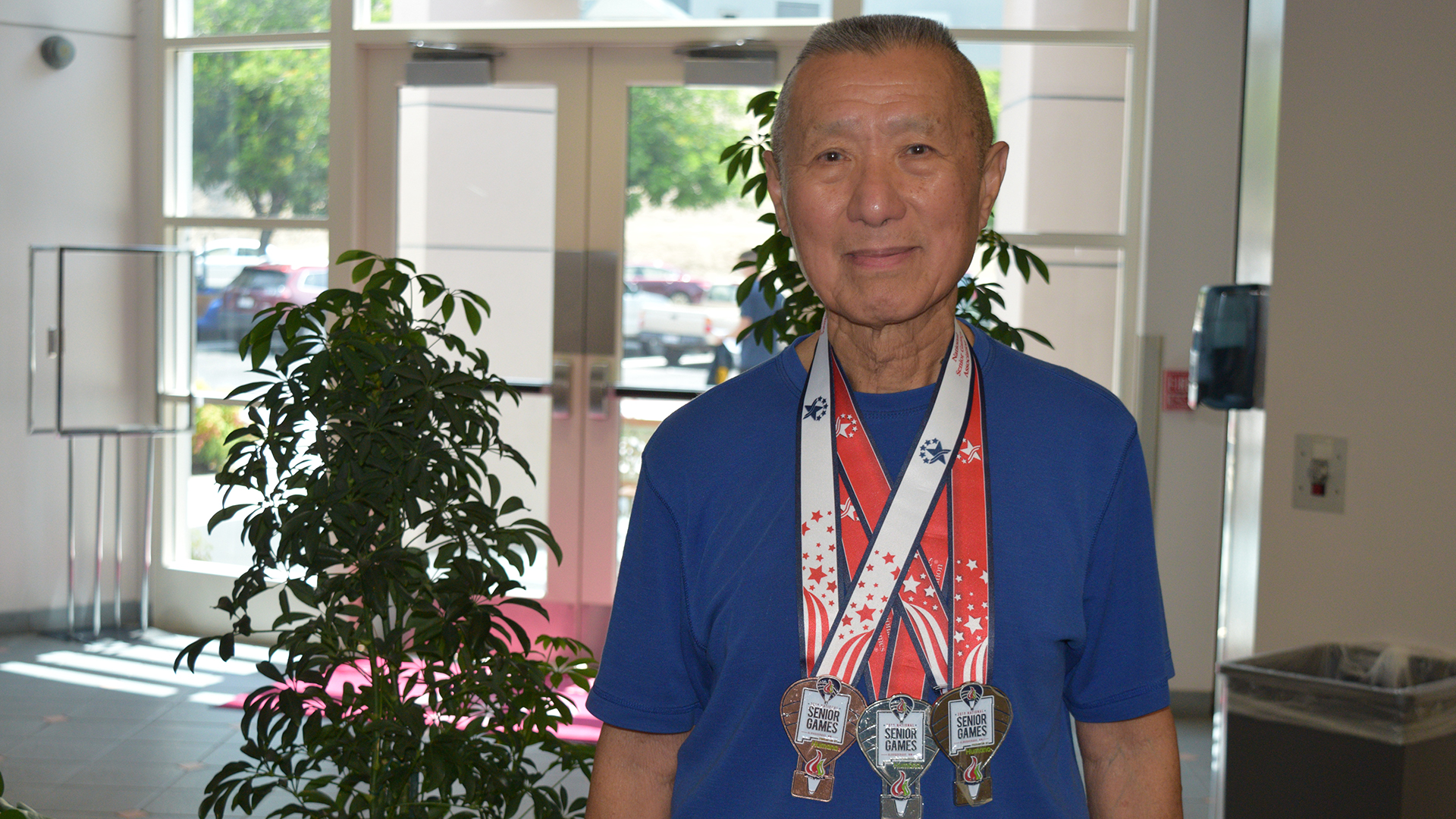 By lkidder - June 27, 2019
By Larry Kidder | James Ho, one of Drayson Center's active seniors, recently won three medals at the 2019 National Senior Games, held in Albuquerque, New Mexico.
James Ho is a badminton star. Since 1999, he has won a medal every year in his age category at the National Senior Games. The 2019 National Senior Games were no exception. Ho is 80 years old and continues with his passion for the sport at Drayson Center, where an active group meets Sundays, Wednesdays, and Fridays from 6:00-9:00 a.m. as well as Monday nights from 8:00-10:00 p.m.
This year's National Senior Games took place in Albuquerque, New Mexico, from June 17-20. Ho qualified to participate in the Games through his achievements at the Nevada Senior Games, held at the University of Las Vegas on October, 14, 2018. In Albuquerque, he entered for singles, doubles, and mixed doubles. In the singles final, Ho was ahead in the match until he suffered an ankle injury, resulting in a silver medal. In doubles, his regular partner was injured so Ho was assigned a 79-year-old partner, forcing them to move down to the 75-79 age bracket. They were still able to win a bronze medal. In mixed doubles, he and his 80-year-old partner were able to also win the bronze.
Ho has been playing badminton since the age of 6. Growing up in Singapore, he was the country's junior champion at the age of 16, and a year later shared the national doubles championship title with his cousin. In 1966, he move to Toronto, Canada, where he had the opportunity to play the current Canadian badminton champion—whom he beat. He went on to serve at a private club as a certified teaching pro.
In 2001, he moved to the U.S. where he has continued coaching young people—most recently at Loma Linda Academy, where the badminton team became co-champions in San Adreas League several years back.
In addition to badminton, Ho enjoys playing pickleball with the Loma Linda Pickleball Club. He looks forward to competing in the 2021 Senior Games, set to take place in Fort Lauderdale, Florida.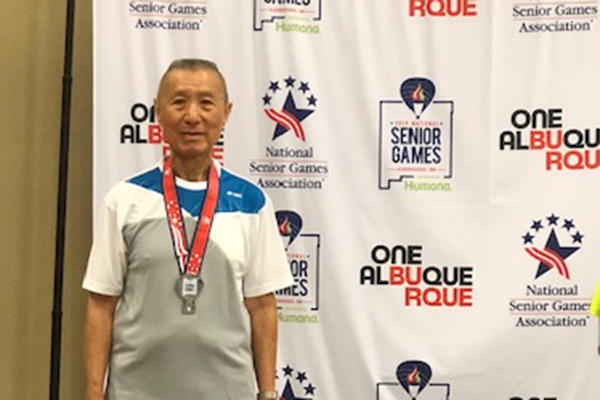 James Ho receives a Silver Medal for the badminton singles championship in his age group during the 2019 National Senior Games held recently in Albuquerque, New Mexico.