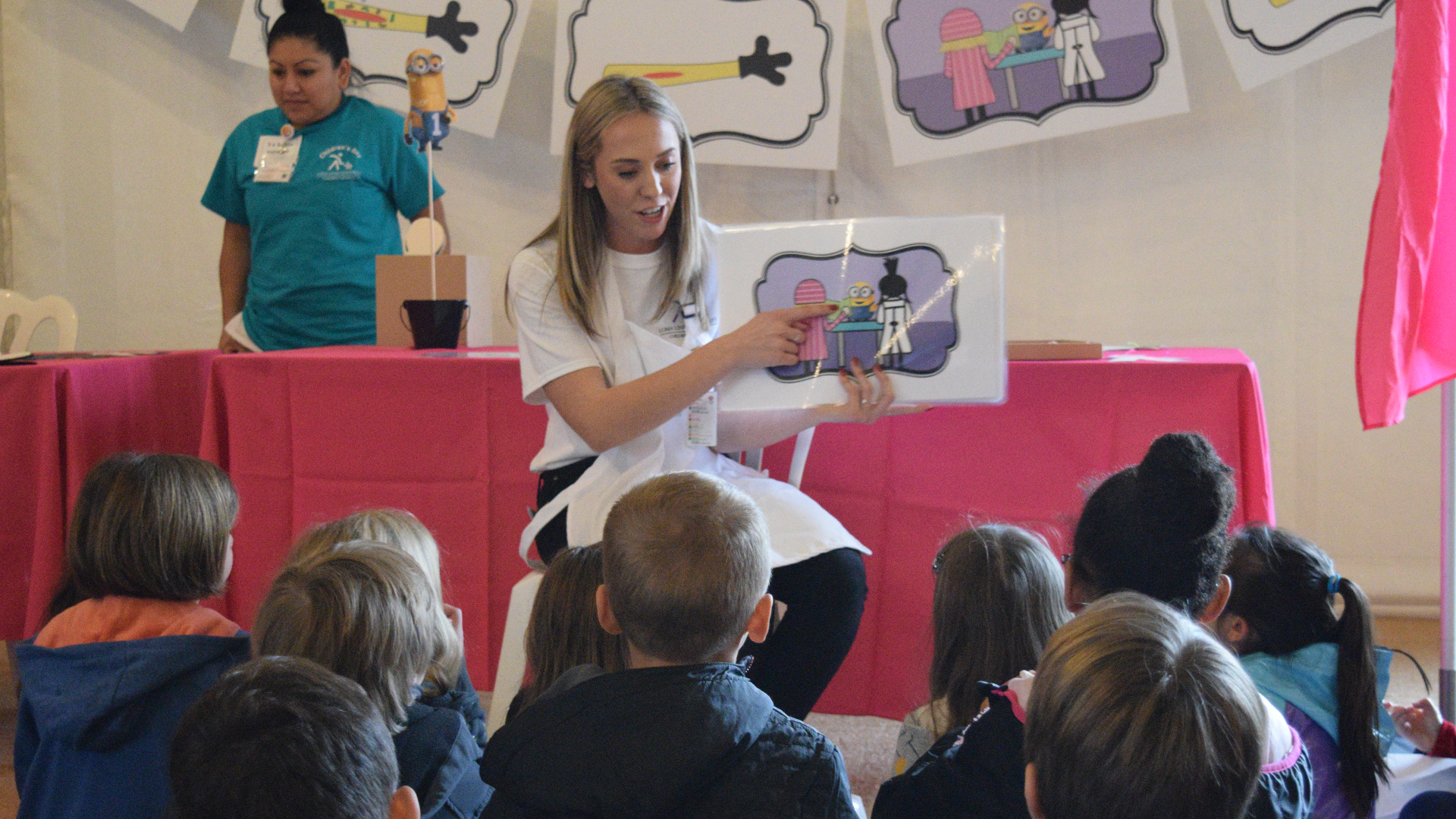 By lkidder - March 6, 2019
By Larry Kidder | It may have been raining, but lots was happening at LLU Drayson Center anyway. For one, hundreds of children attended the annual Children's Day, held this year in the White Tent recently used for Homecoming 2019. Scroll down for more photos.
Despite a steady spring rain—part of one of Loma Linda's wettest winters in a long time—individuals of all ages were active at Loma Linda University Drayson Center on Wednesday, March 6.
Ping pong was going strong next to the racquetball courts, which were also being used. The weight and cardio rooms were busy with lots of dedicated health enthusiasts. Some hardy souls were even swimming laps, since there were plenty of open lanes—with the rain coming down on them and the steam rising. Administrators from various Adventist schools in the Southeastern California Conference enjoyed a team-building day, with games in Opsahl Gym. Various fitness classes worked participants into a healthy lather.
The rain may put a damper on some activities, but others continue. Don't forget to visit Drayson Center—even when it's raining.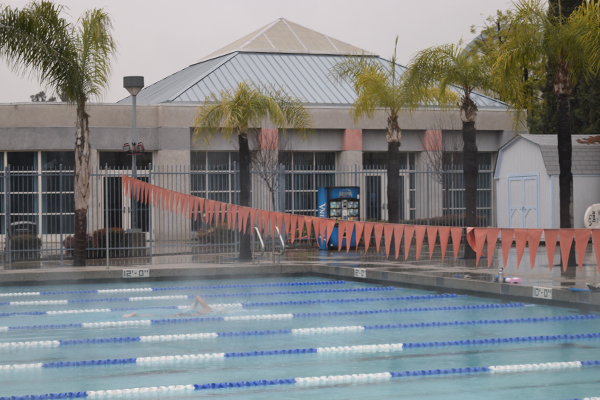 Steam from the heated pool rises as swimmers faithfully put in their laps. There was little competition for lanes, probably due in part to the light spring showers. It would be safe to say the water was warmer than the air.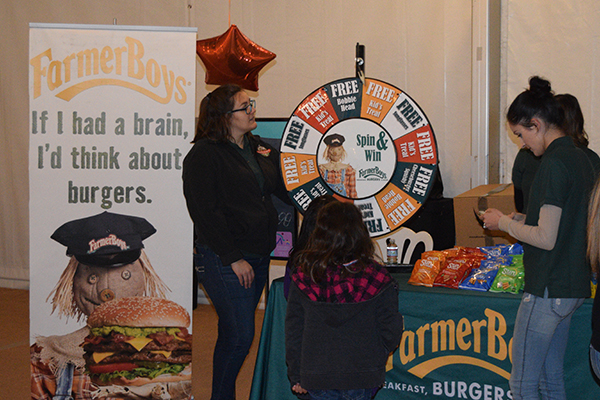 A Farmers Boys representative "spins the wheel" for a young onlooker who would like to win some free food. This was one of a number of booths sponsored by both Loma Linda University Health and outside entities.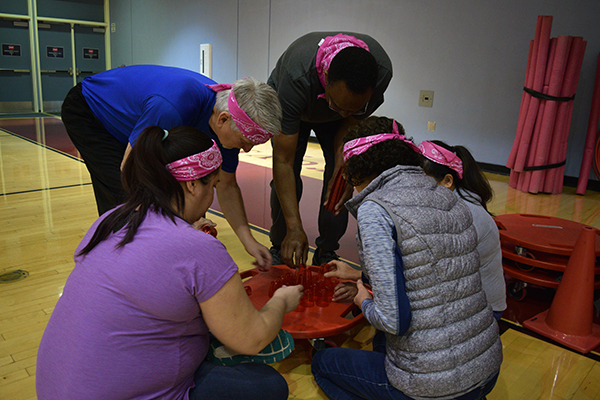 The "Red Raiders" take part in a contest to stack their cups higher than the other three teams. School administrators from Adventist schools in the Southeastern California Conference met at Drayson Center's Opsahl Gym for a day of team-building fun.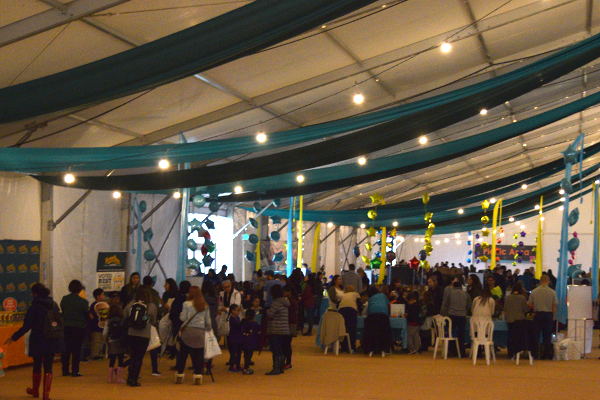 By keeping the Big White Tent up a little longer, organizers of the annual Children's Day had a safe, dry environment to share important principles of health and wellness with hundreds of young visitors, as well as their teachers and parents. The tent had been used the previous week for Homecoming 2019 festivities, including a giant "haystack" feed for Sabbath lunch. Don't worry: No one was eating hay. But just ask any seasoned Seventh-day Adventist what a haystack is!