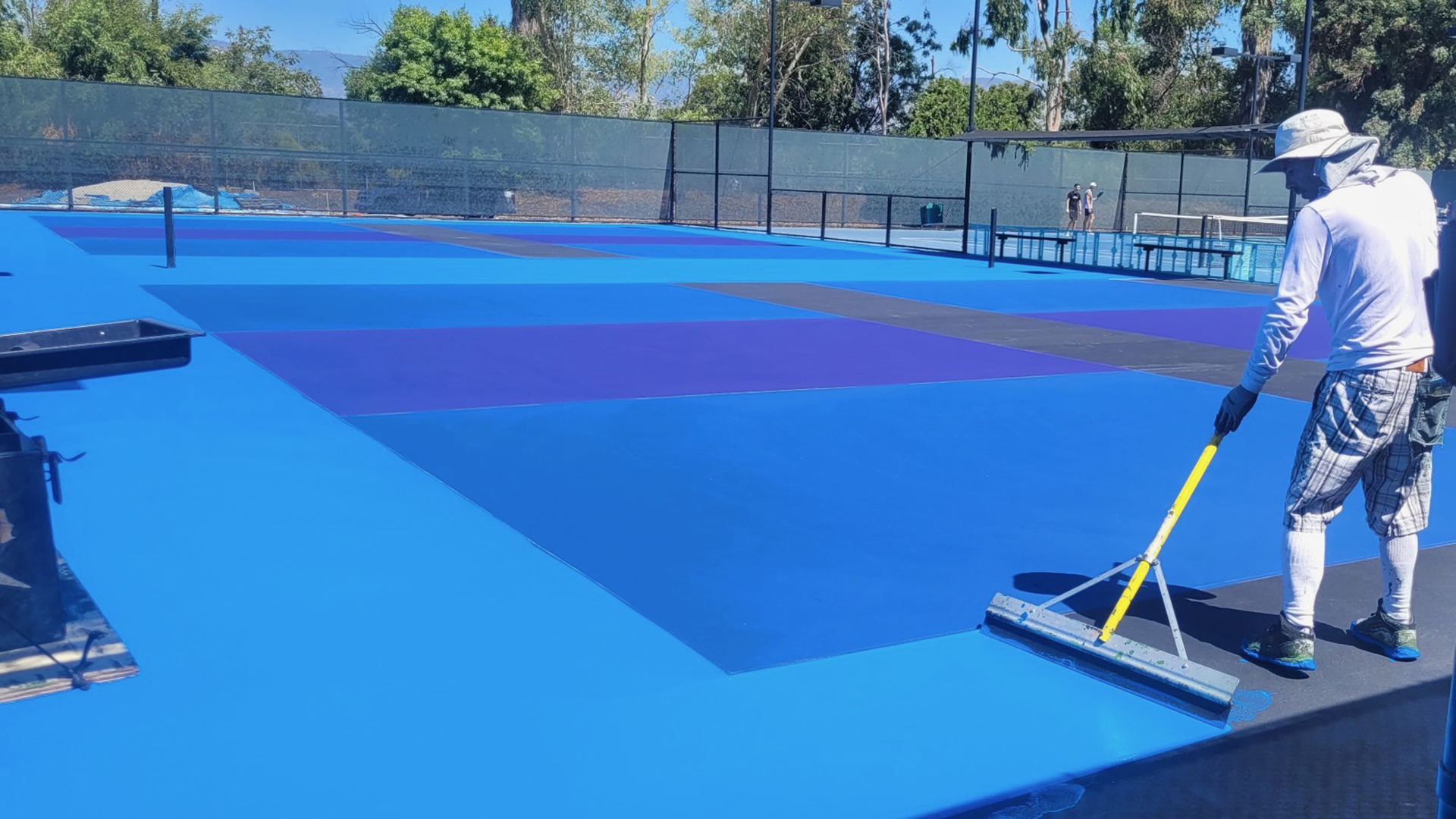 By lkidder - September 8, 2023
By Larry Kidder | The outdoor courts have been closed for a few days and are set to reopen on Tuesday, September 12. The delay of two days occurred because of the unusual rainstorms experienced recently in Southern California. The courts will require additional curing over the weekend.
In order to give pickleballers and tennis players some much-needed space and separation, Loma Linda University Drayson Center administrators have moved the courts around a bit. Essentially, Courts 1 and 2 will now be dedicated tennis courts, and Courts 3 and 4 dedicated to pickleball.
"The fact that the courts are busy is a good thing," points out Kim Knowlton, DrPH, director of Drayson Center. "We're pleased that both pickleball and tennis are growing, and we want to provide the best experiences possible for both sports."
Courts 5 and 6 will be available for either tennis players or pickleballers, with portable pickleball nets nearby. Court 6 will also continue to serve as the teaching court for organized tennis classes and activities.
Court reservations can be made at mydrayson.llu.edu.