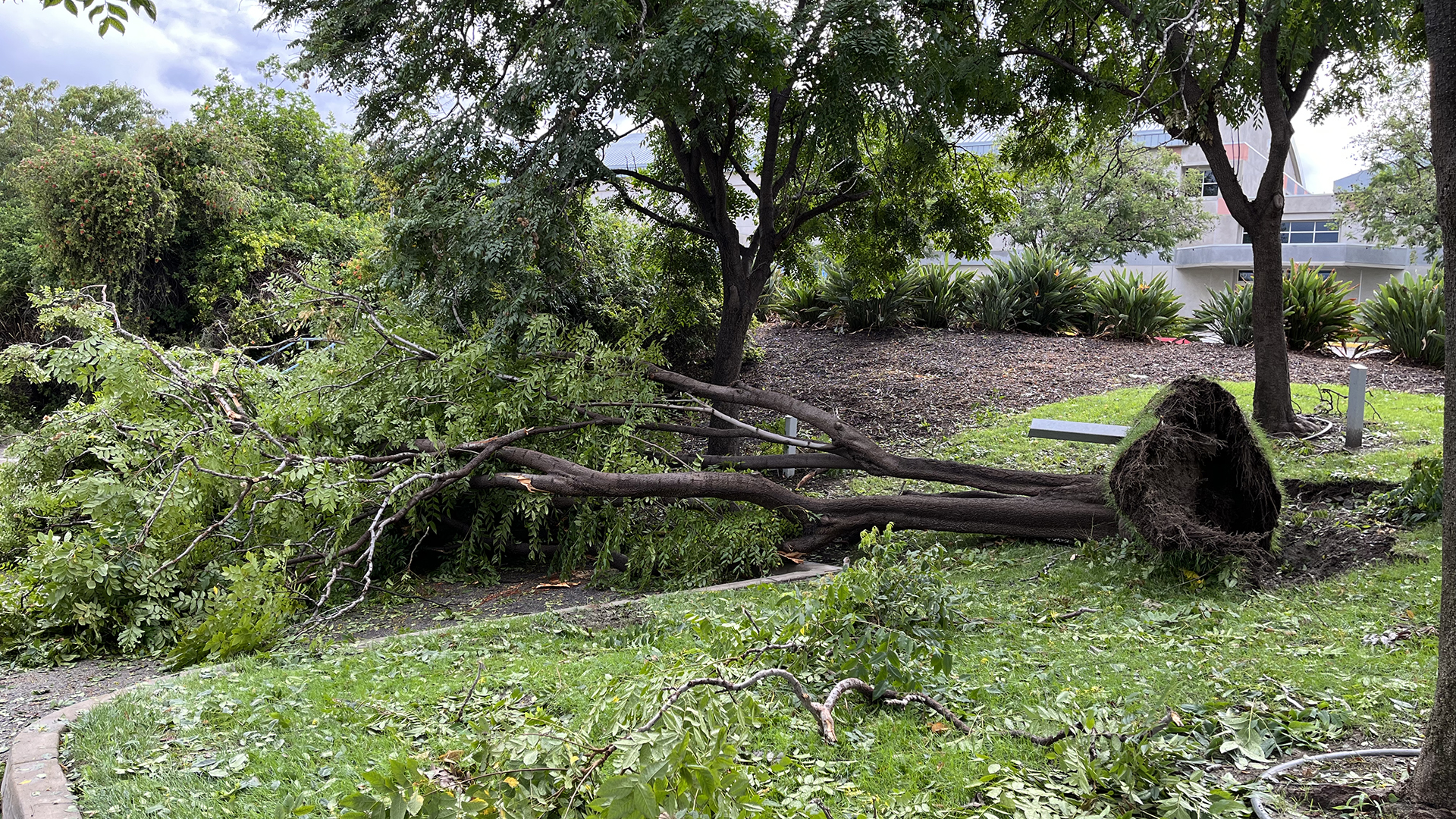 By lkidder - August 21, 2023
By Larry Kidder | A good soaking rain and gusty winds Sunday night resulted in some damage at Drayson Center. However, the Center opened on Monday just an hour later at 6:30 a.m. The tree above was among the vegetation casualties.
Tropical storm Hiliary impacted local communities on Saturday and Sunday, August 20-21, 2023, exiting with heavy rain and gusty winds. Thankfully, damage at Loma Linda University Drayson Center was fairly minor and, since it happened at night, no one was in any real danger.
To be on the safe side, Drayson closed early Sunday so that members and employees could make it home safely. In addition, the facility opened an hour later at 6:30 a.m. on Monday.
The Superfield will be closed for today to dry out and for removal of debris. Please be careful if you use any of the other outdoor facilities. Avoid any debris until we have the chance to clean it up.
In the meantime, enjoy the clean air as well as a rare and unexpected summer rain event.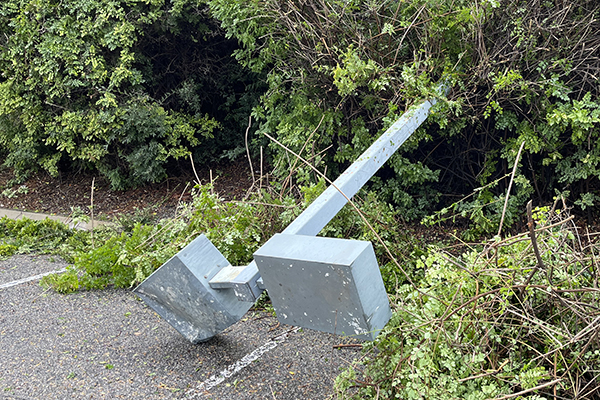 A light pole from the upper lot at Drayson toppled down the embankment into the lower lot.