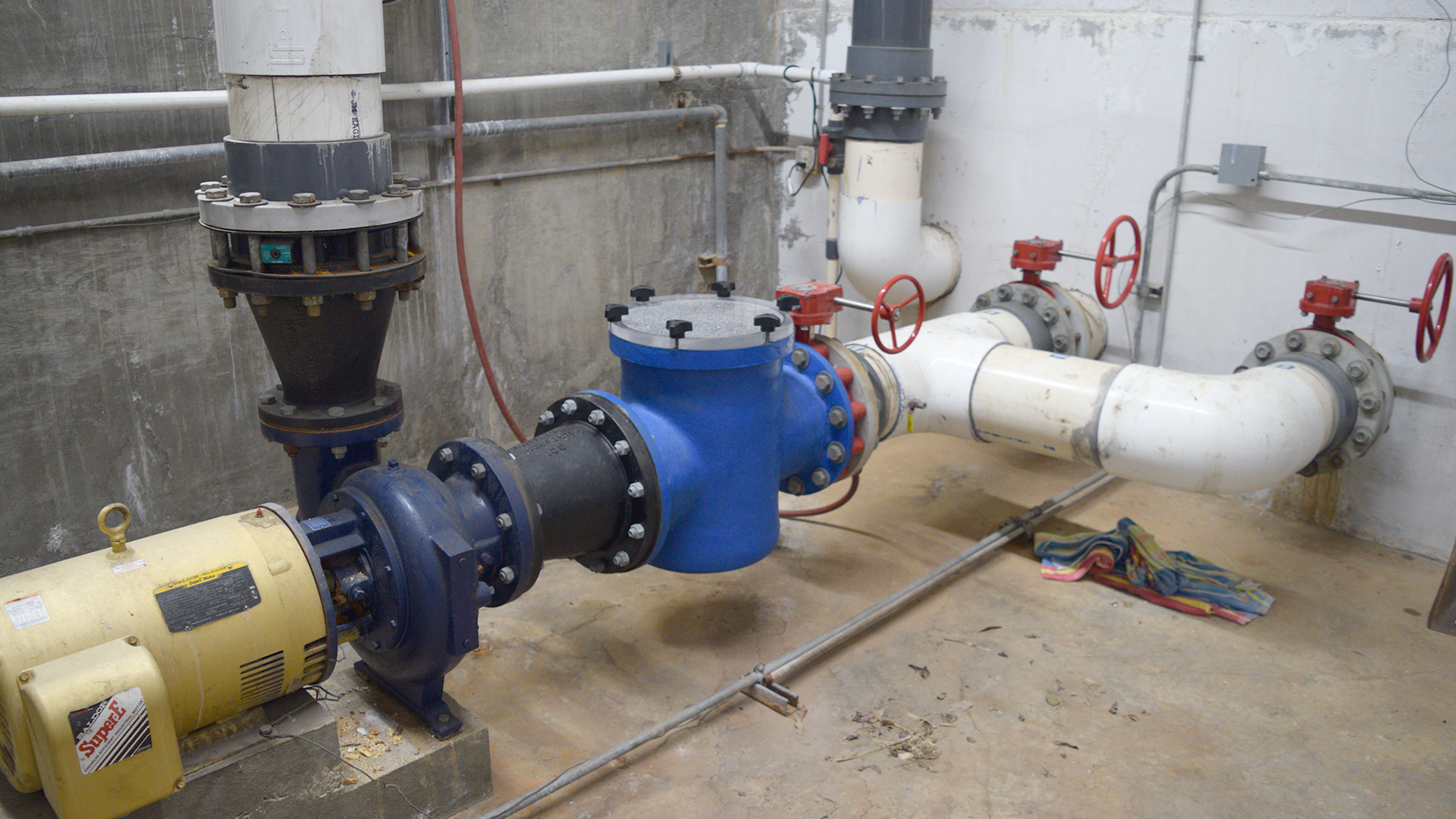 By lkidder - February 14, 2023
By Larry Kidder | After nearly three decades of service, the pump system for the Drayson Center training pool has failed. New parts are on order but, due to supply chain issues, will not arrive for some time. (Scroll down for more photos.)
Loma Linda University Drayson Center's main training pool will likely be closed into mid-April due to failure of the original pump system from the opening days of the facility—28 years and counting. New parts have been ordered but are not expected to arrive until mid-April because of supply chain issues.
The leisure pool and spa will continue to operate for Drayson Center members as well as several swim teams. Patience and understanding will be needed for the next few weeks.
"We've known this day was coming," explains Kim Knowlton, DrPH, Drayson Center director. "Through creative maintenance and repairs over the years, the original pump system has managed to 'hang in there' far beyond our expectations."
The aging pool system will require additional updates as time goes on.
"Our goal is always to minimize the impact of major repairs on our Drayson Center members," Knowlton continues, "but our facility is more than a quarter of a century old, and it will require updates and repairs over the coming years. We thank you for your patience and understanding in advance."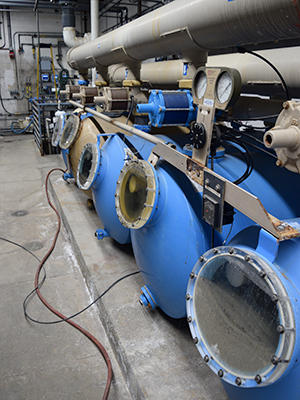 Drayson Center's pool infrastructure includes sand-based filters for each component of the aquatics area.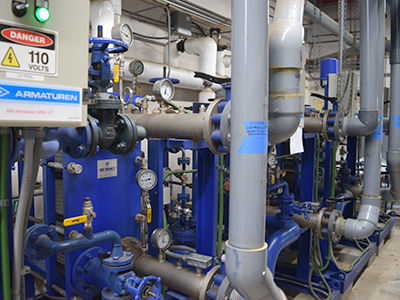 Heat exchangers for each area of the pool complex take steam from the campus power plant and convert it into heat for the pools and spa. The entire campus operates on steam or chilled water—depending on the need and the time of year.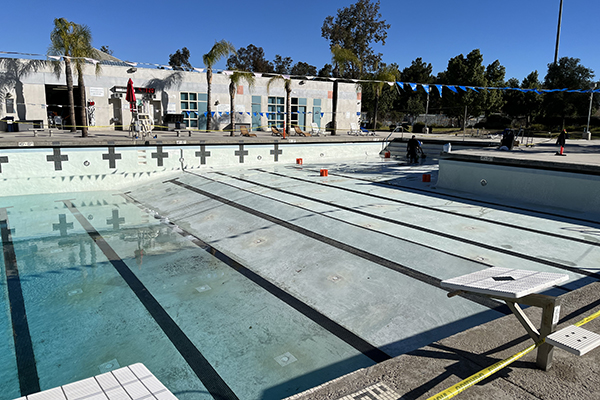 Drayson Center's empty pool.