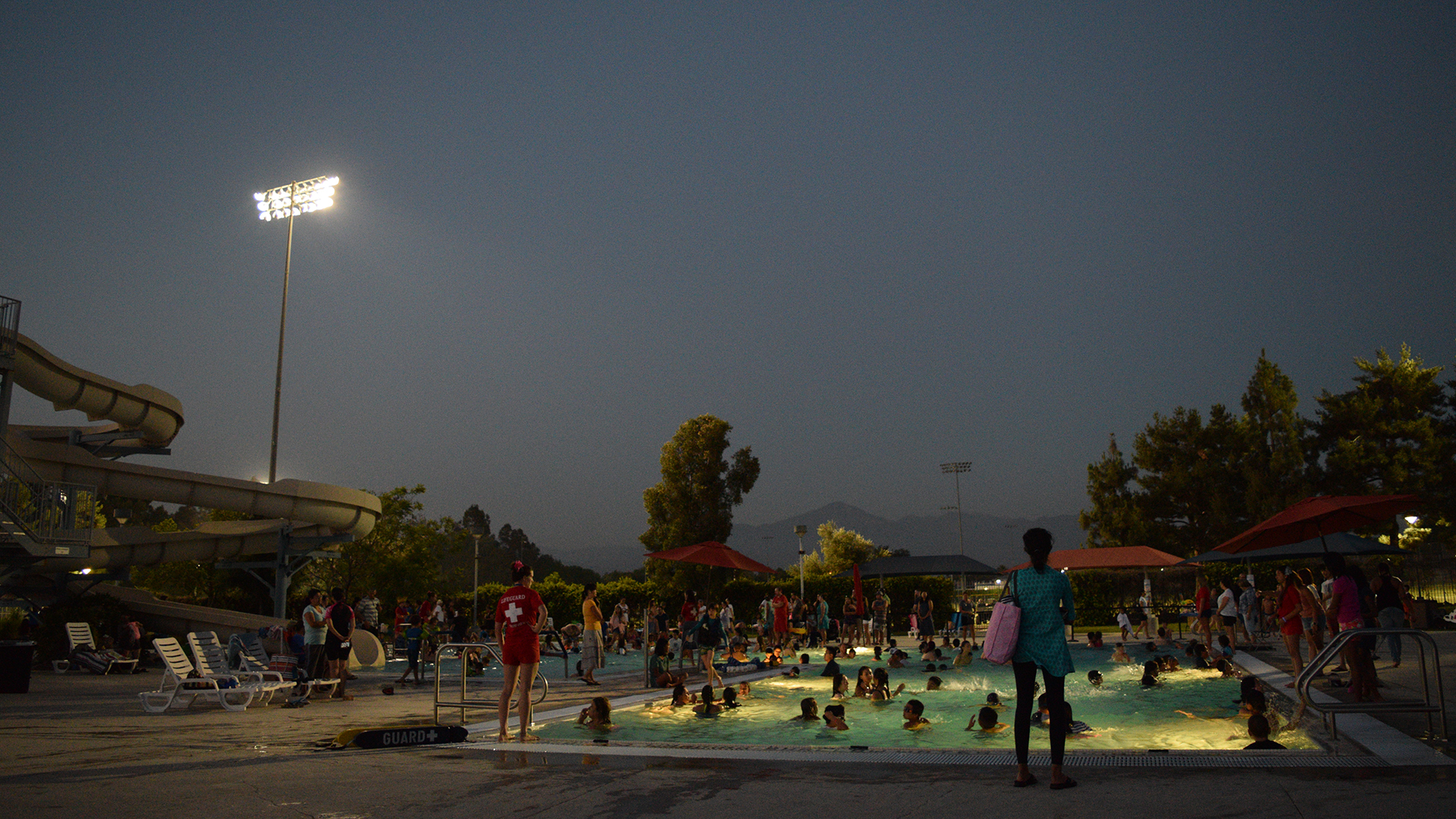 By lkidder - September 11, 2017
By Larry Kidder | The first Swim-N-Cinema event of the summer, featuring the blockbuster animated movie "Moana," drew close to 1,000 people. The event was co-sponsored by Loma Linda Academy.
Summer 2017 was a hot one! Approximately 23,000 people chose to cool off in the Loma Linda University Drayson Center pool, enjoying the water recreationally, taking a class, swimming laps, taking part in water aerobics, or attending one of three Swim-N-Cinema Sundays.
The lifeguards were busy keeping an eye on every single person, ranging in age from babies to grandparents. More than 2,000 children and adults became more water safe, learning skills to help them enjoy and master the water.
The children's "Learn to Swim" classes, based on the Red Cross six-level system, totaled 2,000 over the summer months from June 19 through August 10. Other classes included "Baby and Me"—where infants learn to turn over and float when in the water, diving classes, pre-school swim, junior lifeguarding, and "SwimAbilities" for those with disabilities.
Three special days during the summer were reserved for Swim-N-Cinema, where guests enjoyed both the water and a Disney blockbuster animated movie. "Moana" drew the biggest crowd, with just under 1,000 people in attendance. The fourth Sunday was canceled due to thunderstorms in the area.
Families enjoy "Moana," with a cool dip in the pool just a few steps away.