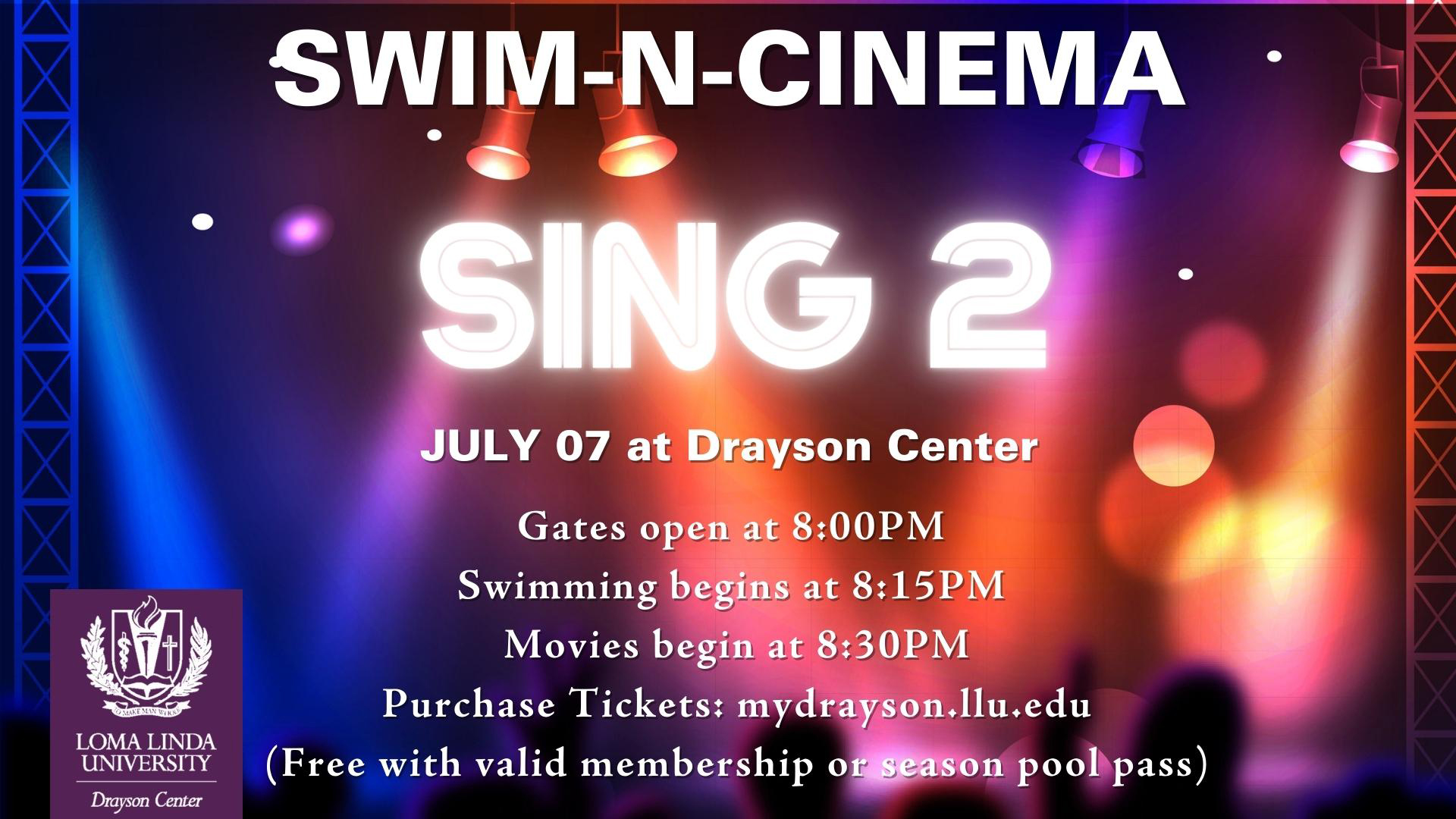 By lkidder - June 16, 2022
By Larry Kidder | Swim-N-Cinema provides the perfect outing for families during the hot summer months when the kids are out of school. Bring your entire family and enjoy an evening of fun water activities along with a movie. A concession stand or two will provide refreshments for purchase.
For the first time since the COVID-19 pandemic, Loma Linda Drayson Center will host Swim-N-Cinema, a family-centered event of pool activities and a movie. Children of all ages will enjoy the lap and leisure pools, as well as the waterslide, diving board, and jacuzzi. A popular movie will be presented in the grassy area nearby, where lawn chairs or blankets provide the perfect setting. Families may bring food items as well.
Swim-N-Cinema events will be held on Thursday, June 23, and Thursday, July 7. June 23 will feature the movie "Up" and July 7 the movie "Sing 2."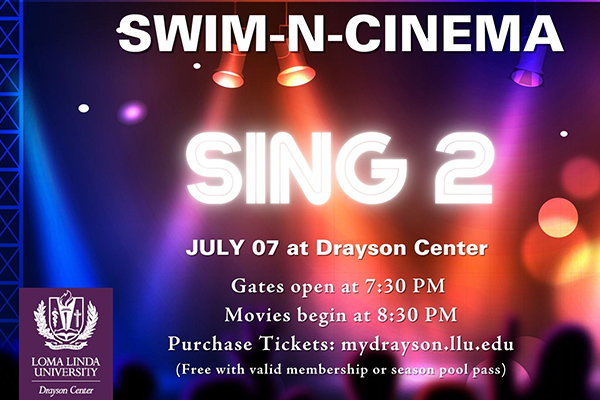 Gates will open at 8:00 p.m., with swimming at 8:15 p.m. and the movie at 8:30 p.m.
Admission is $10 per person at the gate, or $8 per person online. For online purchases, a printed receipt must be presented to enter. Drayson Center members are free of charge with their membership identification. No refunds or exchanges will be made if entrance is purchased but the event is missed.
To purchase your entrance ticket, visit mydrayson.llu.edu and select the Swim-N-Cinema event you would like to attend.
We look forward to seeing you in person.