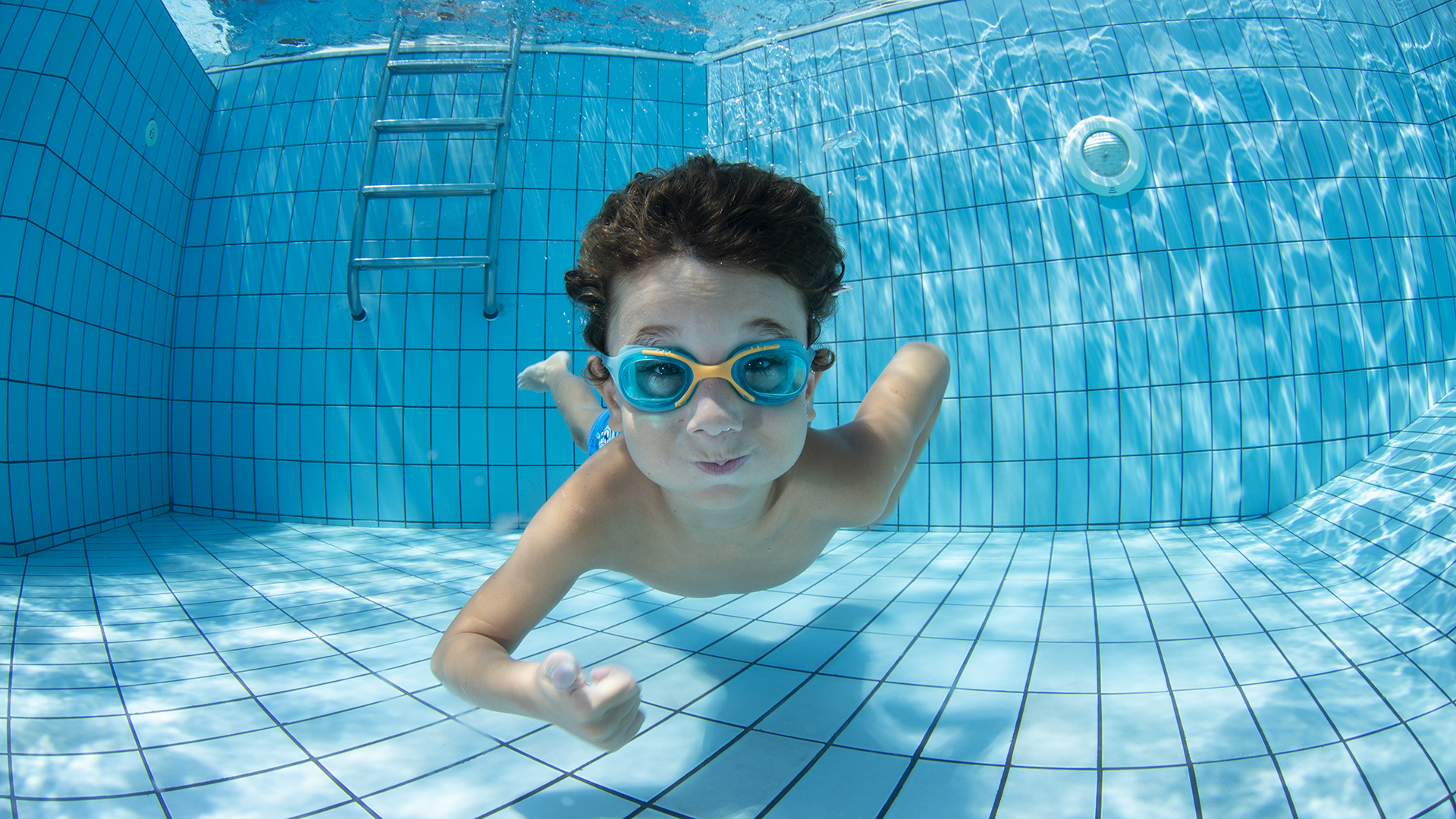 By lkidder - March 1, 2023
By Larry Kidder | We're already into March, which means we are a few months away from the start of Summer Swim 2023.
With the cold, wet winter we've been through, it's hard to believe that Summer Swim 2023 is quickly coming. Parents will want to sign up their children as soon as possible, since spots fill very quickly.
Official registration begins at 12:01 a.m. on Monday, April 10, 2023. Dates and times will be posted mid-March at mydrayson.llu.edu so that parents have time to plan ahead. With the regional shortage of lifeguards, space will likely be more limited than usual, so don't delay once registration opens. If the session you want is full, please join the waiting list. Openings can pop up quickly right up until the start of a session. You'll want to save your place in line.
Drayson Center—along with many area aquatics facilities—needs more lifeguards. If you know of someone who is interested in a great summer life-guarding job as well as teaching young people to swim, visit this webpage. If the individual is already a certified lifeguard, click here for current lifeguard openings.
Summer Swim will begin on Monday, June 12. Lifeguards will be needed the preceding week to prepare for the onslaught of enthusiastic young swimmers and eager parents.
Summer 2023 is just around the corner. Soon the skies will return to sunny and the temperatures to warm (or maybe downright hot). In addition, your kids will be out of school, and you'll be looking for things to keep them busy and active. We'll see you this summer.