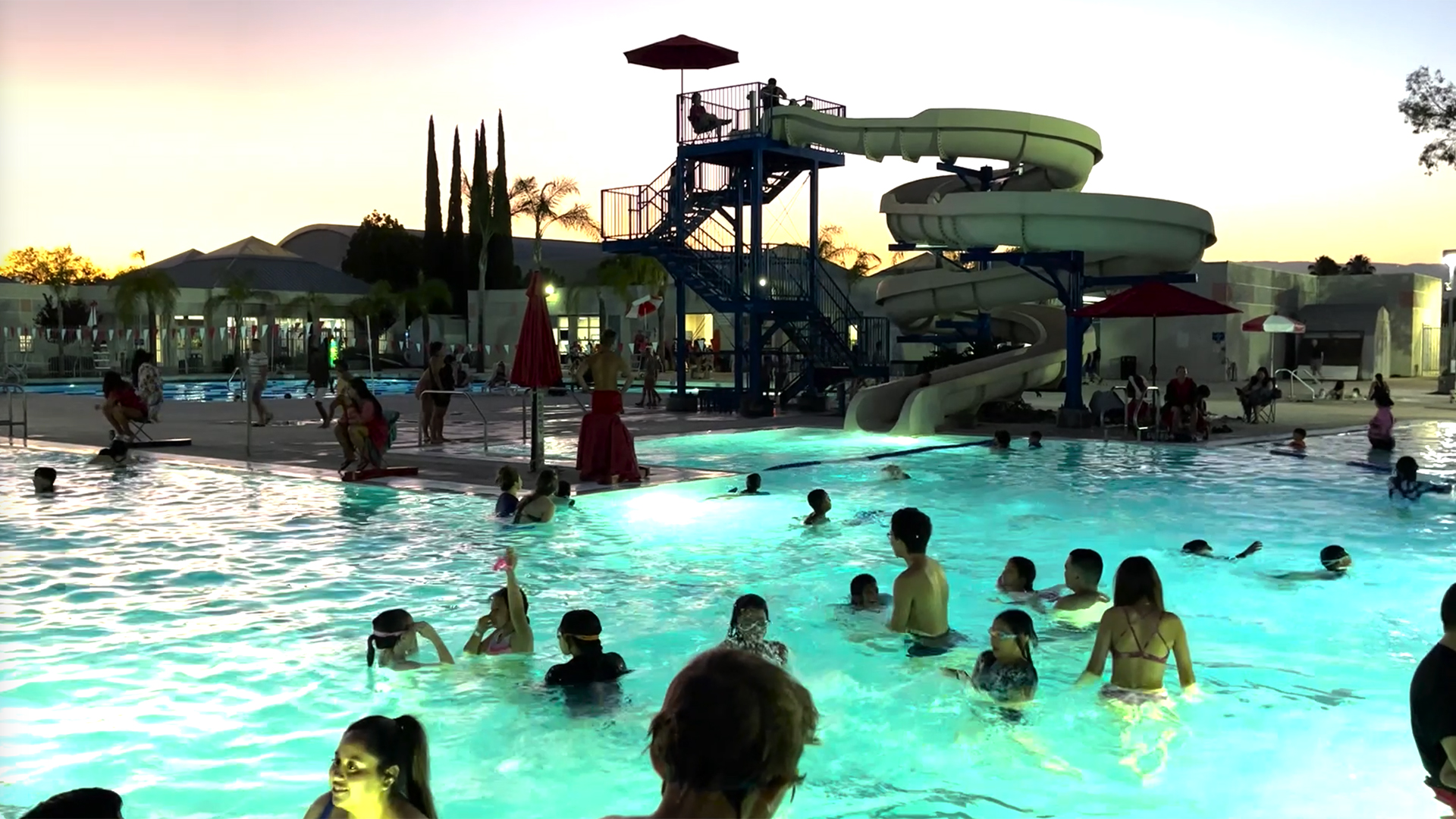 By lkidder - August 9, 2023
By Larry Kidder | Despite the pool being closed up to the last possible moment, the 2023 Summer Swim program was a resounding success, with more than 1,700 lessons given by Drayson Center aquatics staff.
Despite being intermittently closed for much of the spring, the pool did indeed open just in time for the first week of Summer Swim 2023, creating opportunities for a full array of aquatic activities.
In addition, an area-wide shortage of lifeguards further challenged Summer Swim 2023. Fortunately, graduates from several lifeguard classes stepped in to fill the need, the pool was fully repaired, and most classes quickly filled to capacity. More than 1,700 lessons were given to minors and adult swim students during the 2023 season.
In addition, a total of nearly 1,000 day pool passes were sold for minors and more than 700 for adults—about 1,700 for the summer season. Adding more than 300 night swim passes sold brings the total pool pass purchases to more than 2,000 for the summer.
Two Swim-n-Cinema events on July 6 and 20 attracted approximately online purchasers as well as current members and season pool pass members (more than 40 individuals purchased season pool passes). Both leisure and lap pools were at near-capacity, as well as the waterslide. In between dips in the pool, participants could dry out on the lawn to Disney's "Tangled" (July 6) or "Toy Story" (July 20) projected on a large pool-side screen. To top off the evenings, popcorn and other snacks were available.
Click HERE to watch a short video.