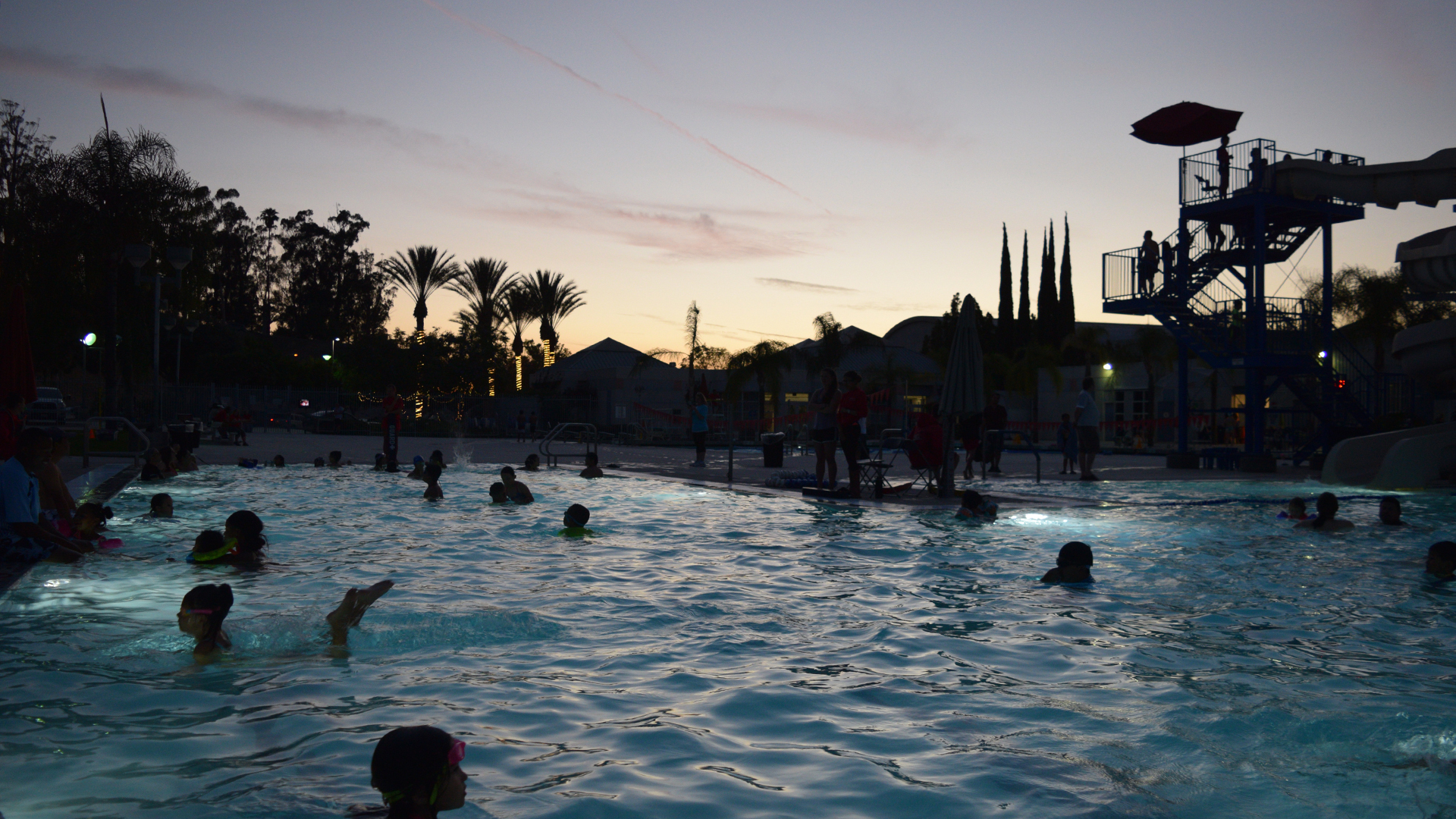 By lkidder - June 10, 2019
Summer has arrived, and with it the prospect of bored kids and parents stressed about keeping them busy. Drayson Center is ready to help with a host of activities designed to exercise young bodies, minds, and spirits.
Though Summer Swim 2019 (swim lessons) is virtually sold out, the pool is always there for a cool dip during Open Swim. From Sunday through Thursday, Open Swim is available from 1:00-5:00 p.m. From Monday through Thursday, an additional evening Open Swim takes place from 8:15-9:15 p.m. Those without membership or a season pool pass may purchase a $5 day pass for the afternoon and evening Open Swim times, or just $2 for the evening Open Swim.
Three Swim-N-Cinema events will take place July 3, July 18, and August 1. Featured films will include "Incredibles 2," "Ralph Breaks the Internet," and "Lilo and Stitch" respectively. Gates open at 8:15 p.m., with the pool available at 8:30 p.m. and the movie beginning at 8:45 p.m. Entrance is free with a current Drayson Center membership or season pool pass. Entrance at $5 per person is available online at https://mydrayson.llu.edu/ or at the door on the evening of the event. For information, visit https://drayson.llu.edu/aquatics/swim-n-cinema.
Three summer camp opportunities for kids are available. Two camps—Chess Wizards and Sportball Multi-sport Camp—will take place July 15-19. Chess Wizards camp is available in half- and full-day sessions. Details for the Sportball camp will soon be available. A Lego camp, Super Hero Engineering, will take place July 29 to August 2 from 1:00 to 4:00 p.m. for kids ages 7 to 12. For up-to-date information regarding Drayson Center's summer camps, visit https://drayson.llu.edu/classes-schedules/summer-programs.
Combined with vacations and other family events, these summer programs will help keep your kids active and interested, rather than sedentary and bored (video games and Internet surfing come to mind). Start lining up their summer of fun and learning today.