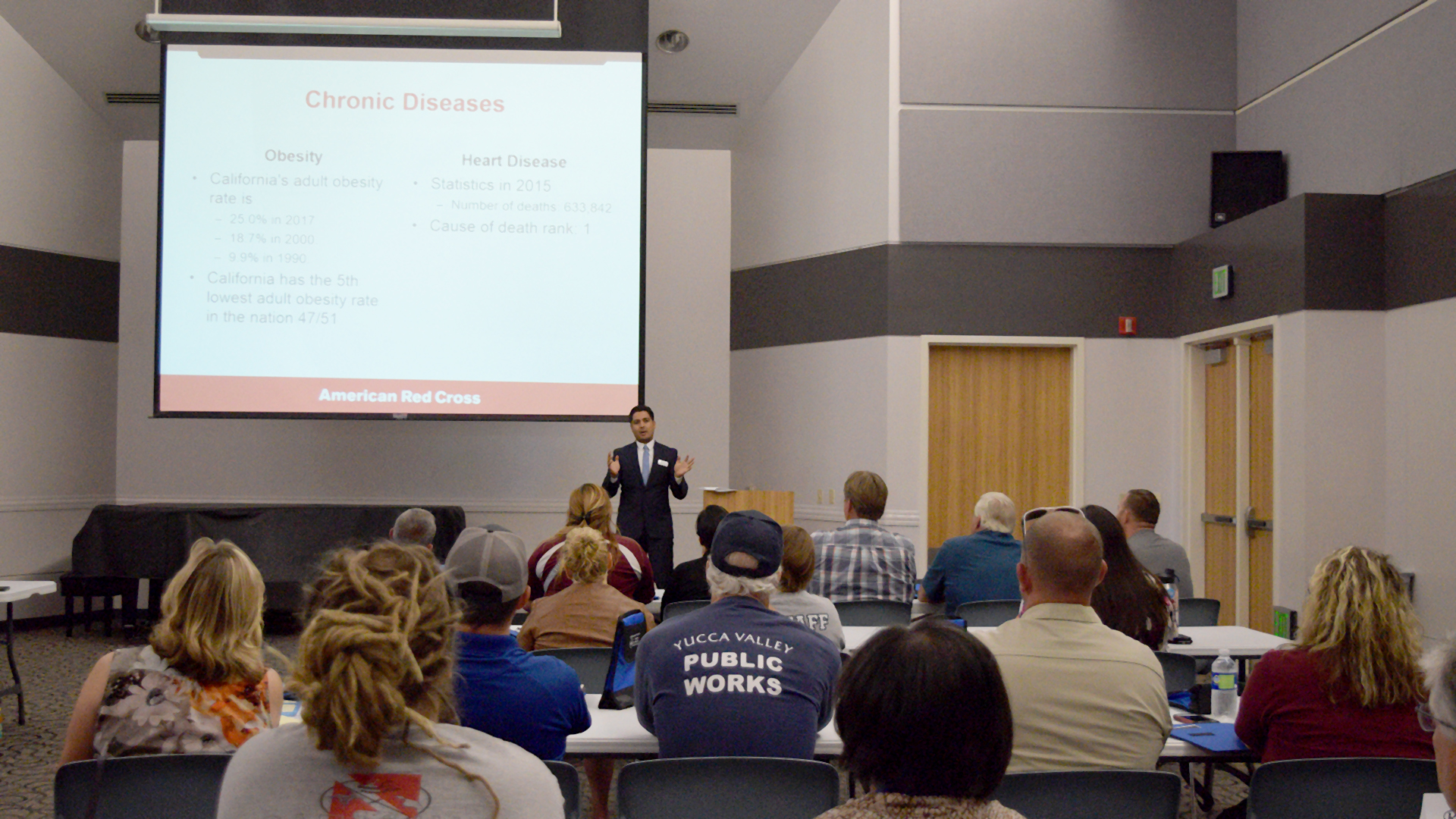 By lkidder - June 7, 2018
By Larry Kidder | Zachary Tamayo, a Red Cross representative, discusses current trends that he sees in the aquatics industry as well as public health concerns for local communities.
More than 60 aquatic professionals from a wide range of organizations throughout Southern California attended the first annual Management Resources for Aquatic Recreation Professions (MRARP), held at Drayson Center on June 5.
"This was an opportunity for those who manage a variety of aquatic venues to become acquainted, share ideas, and learn something," says Michael Rister, aquatics and fitness manager at Loma Linda University Drayson Center.
"We all have a lot in common," Rister continues, "whether we come from a school-based recreation center like Drayson Center or from a municipal park setting."
Those attending the event heard presentations by Zachary Tamayo, representing the American Red Cross; Jim Nichol, from the County of San Bernardino; Chase Rodriguez, from Commercial Aquatic Services; and Sean Kinnally, from the California State University, San Bernardino campus.
"The presentations were excellent," Rister comments. "However, one of the greatest benefits I observed was the opportunity for these aquatic professionals from so many different settings to network and share ideas."
The seminar included lunch, which featured the trending Impossible Burger and other fixings. Entirely plant-based, this new burger is surprising many diehard meat-lovers with its texture and taste.