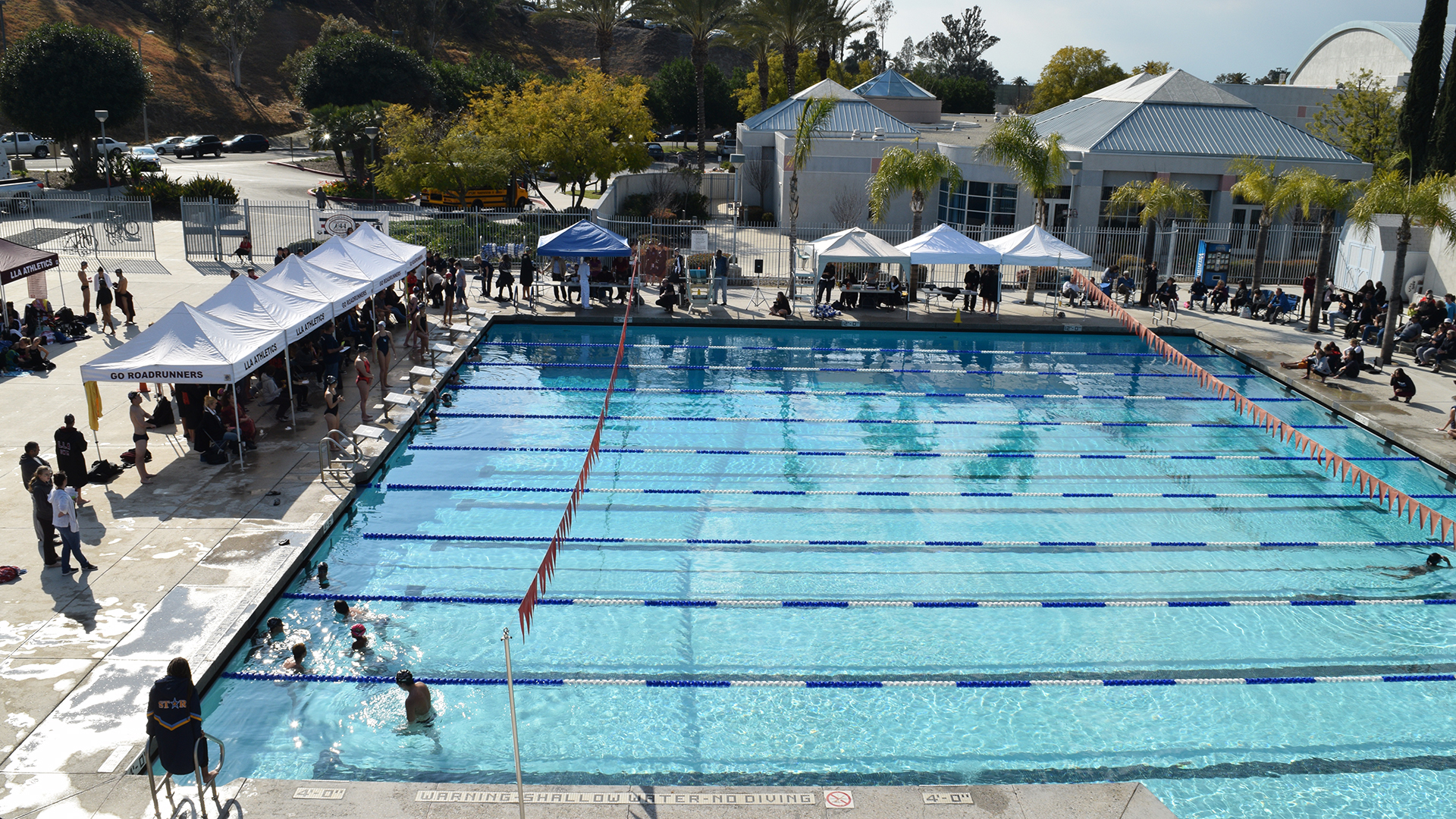 By lkidder - March 12, 2019
By Larry Kidder | Seven Christian schools from the Inland Empire and beyond were on hand for a swim meet on Tuesday, March 12, at Loma Linda University Drayson Center's pool. Altogether, 120 young people competed in various races with teachers, classmates, parents, and friends cheering them on. Scroll down for more photos.
Seven area Christian schools, with 120 competing swimmers, took part in a swim meet at Drayson Center's pool on Tuesday, March 12, 2019.
In addition to Loma Linda Academy, located just minutes away, swim teams from Aquinas High School in nearby San Bernardino; Woodcrest Christian School in Riverside; Crossroads Christian Schools in Corona; Western Christian Schools with campuses in Claremont and Upland; Arrowhead Christian Academy in nearby Redlands; and Linfield Christian School in Temecula, took part in the meet.
One school only brought three swimmers, but the excitement, competition, and camaraderie were well worth the effort.
Drayson Center hosts a number of swim meets throughout the year, as well as a resident swim team, Riverside Aquatics Association (RAA).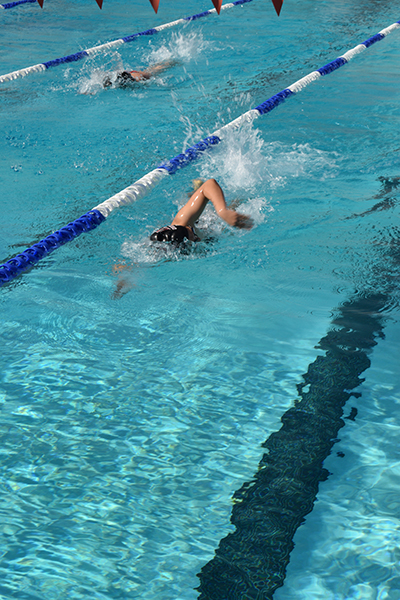 This young swimmer pushes her limits in the crawl.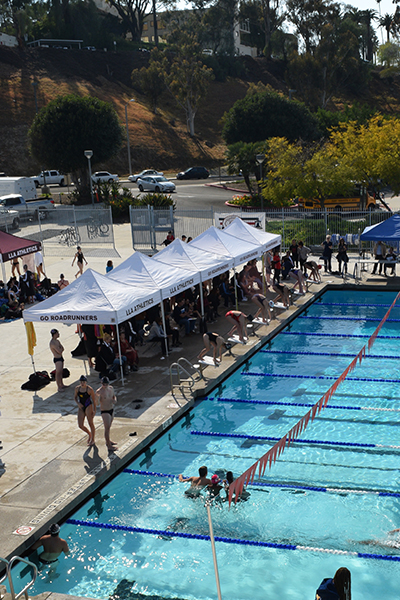 The swimmers take their marks on the blocks, awaiting the start of a race.

It's a clean start, though not everyone is off the blocks at the same time.