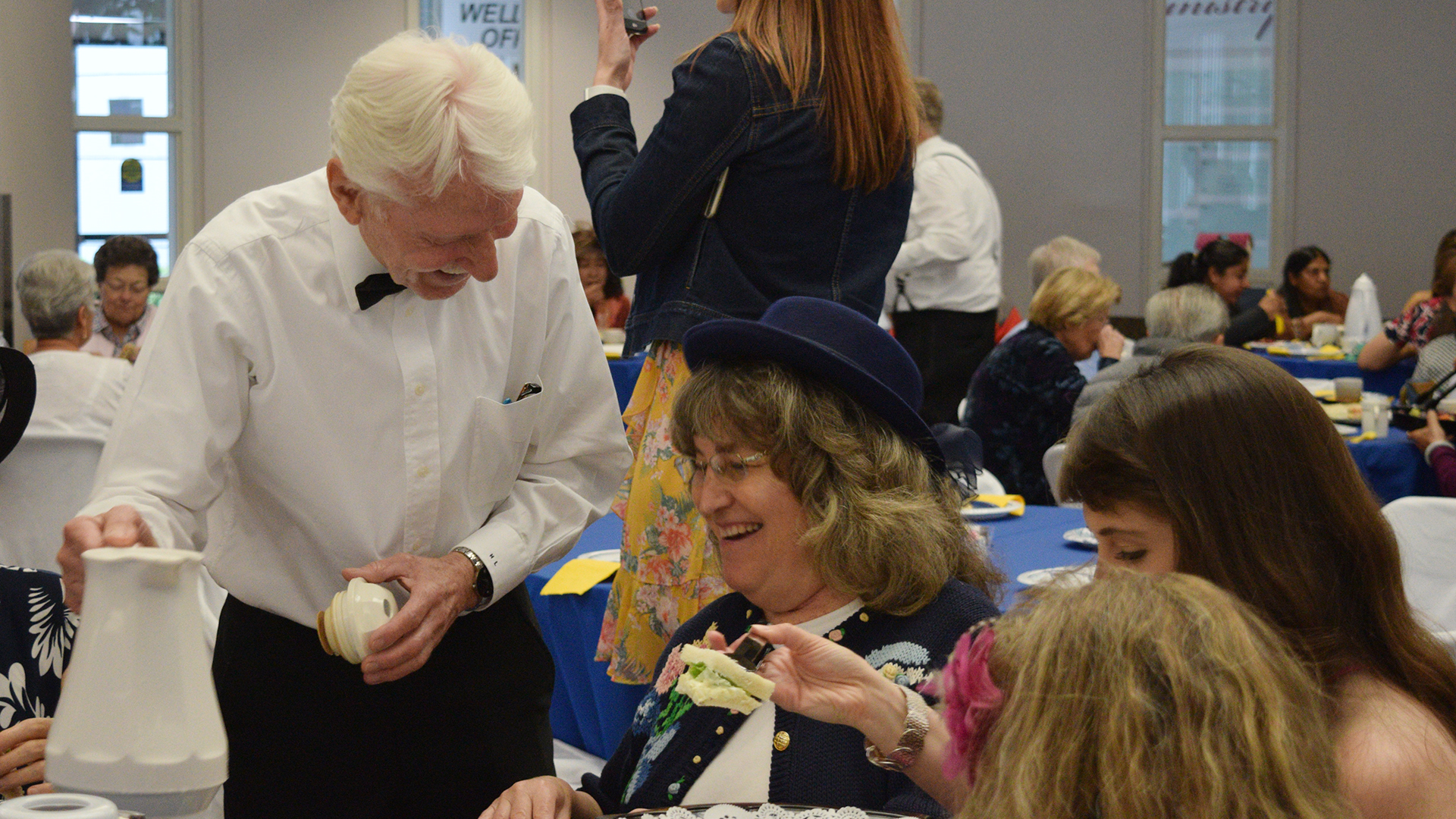 By lkidder - May 13, 2019
By Larry Kidder | More than 100 moms were on hand for the annual Mother's Day Tea for 2019, held on Friday, May 10, from 11:00 a.m. to 12:30 p.m.
It's become a tradition at Loma Linda University Drayson Center. Once each year, the Senior Wellness Program plans and hosts a Mother's Day Tea to honor senior Drayson Center members and some of their friends. This year carried on the tradition, with more than 100 moms in attendance.
Tradition also requires the men on the Senior Advisory and Planning Committee (SAPC) to serve the mothers in proper fashion, complete with tuxedo shirts, bow ties, and—in at least one case—suspenders. The SAPC men were a little short-handed this year and were joined by Donald Sease, MBA, Drayson Center director, and Richard Wysong, MBA, facilities manager.
The cuisine consisted of proper tea-time tidbits, including finger-sized sandwiches, fruit and nuts, and dessert. Mothers supplied their own tea cups, which were kept brimming by the gentlemen servers.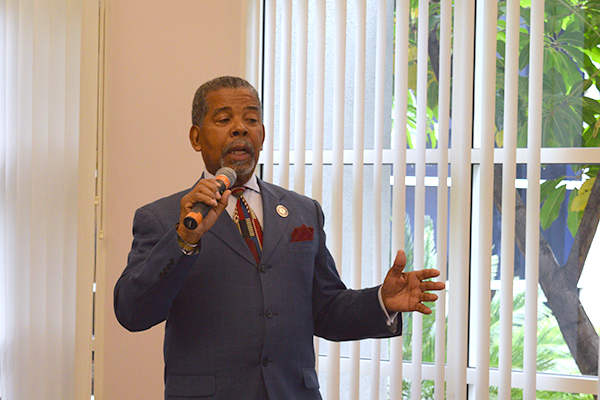 Rounding out the festivities, the mothers were serenaded by George Sampson, who shared many old-time favorites from years gone by. Sampson is one of 12 siblings—all musically gifted and college graduates. His mother recently passed, and he shared a number of fond memories. His father, now in his late 90s, only recently gave up singing in public because he "can't sustain the notes" like he used to.
Properly pampered in ways that all mothers deserve, the moms stayed by to chat well into the lunch hour. Bess Getman, events manager and Senior Wellness Program coordinator, led out in the planning and event itself, assisted by SAPC members. The Senior Advisory and Planning Committee was organized in 2005, when the Senior Wellness Program officially launched.
For more information about the fitness, educational, and social events offered through the Drayson Center's Senior Wellness Program, with more than 1,300 active members, visit the Senior Wellness page on this website.