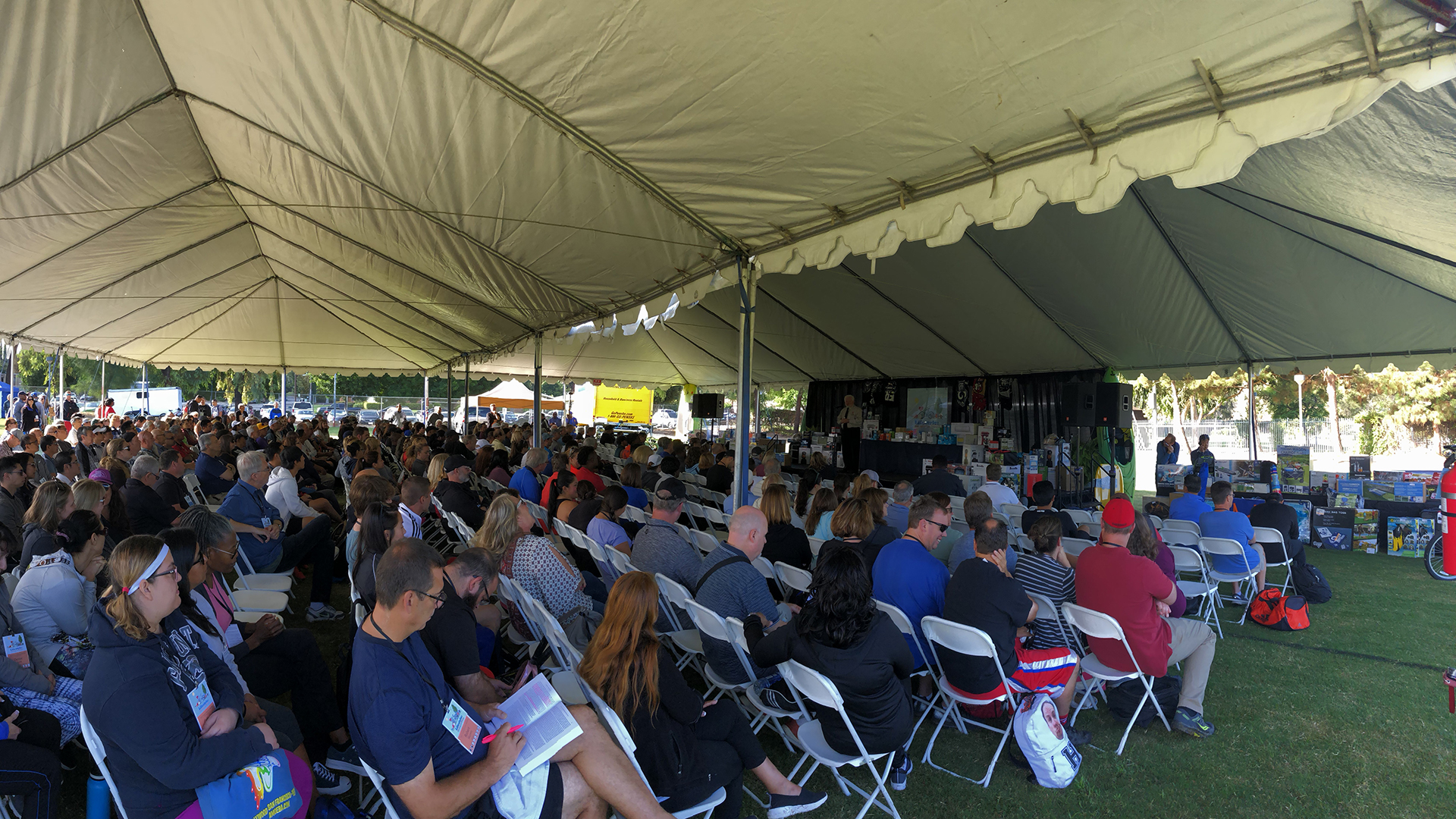 By lkidder - September 30, 2019
By Larry Kidder | Ron Carter, PhD, provost of Loma Linda University, welcomes attendees to the 6th annual "Pastor/Teacher Health Day," held on September 30 at Drayson Center. Scroll down for lots of photos.
More than 600 teachers and pastors from Southeastern California Conference of Seventh-day Adventists spent Monday, September 30, at Loma Linda University Drayson Center. You might say they played "hooky."
"Lifestyle: Live Long, Live Strong" was the theme of the day, supported by a host of sports, recreation, wellness education, fitness classes, and more. SECC organizers were dressed in referee stripes.
As if the motivation of a day of fun and fellowship wasn't enough, Coach Ken Carter from the 2005 film "Coach Carter" was on hand to encourage the teachers and pastors to reach for excellence. In 1999, Carter took over a failing basketball team at Richmond High School, located in a rough neighborhood north of San Francisco and on the eastern shore of San Francisco Bay.

Coach Carter livens up the morning with his words of encouragement and motivation.
He was able to take the Richmond Oilers, a team that had only won four games the previous season, all the way to the state tournament. Along the way, he famously padlocked the gym doors (in the movie version) when members of the team fell behind in their grades, meeting instead in the school library. The team went on to forfeit two games before grades were restored to Coach Carter's satisfaction. National news media took notice.
Back at Drayson Center, the SECC pastors and teachers took full advantage of the many activities. Outdoor sports included soccer, tennis, pickleball, and beach volleyball. Indoor, attendees enjoyed badminton, basketball, ping pong, and racquetball.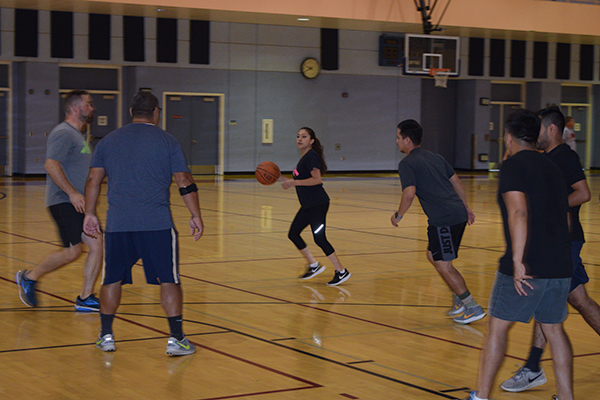 Pick-up basketball was a favorite, with pastors and teachers mixing with Drayson Center members.
Both indoor and outdoor tracks were available for walking and running enthusiasts. Free massages were available both outdoor by the pool and at the Treatment Centre, Drayson Center's spa. A number of group fitness classes ran during the day, including water and chair aerobics, Zumba®, Yoga stretch and relax, and personal training classes for both men and women conducted by Drayson Center's own personal training team.
A highlight of the day took place in Opsahl Gym and was titled "Castle Wars," the brainchild of Pastor Doug Mace from Loma Linda University Church.

The purple team defends its castle against a barrage of balls hurled by opposing teams.
Classes included healthy cooking, benefits of a plant-based diet, container gardening, drone photography, new thinking on ways to stay resilient, rest in a restless world, retirement advice, and more.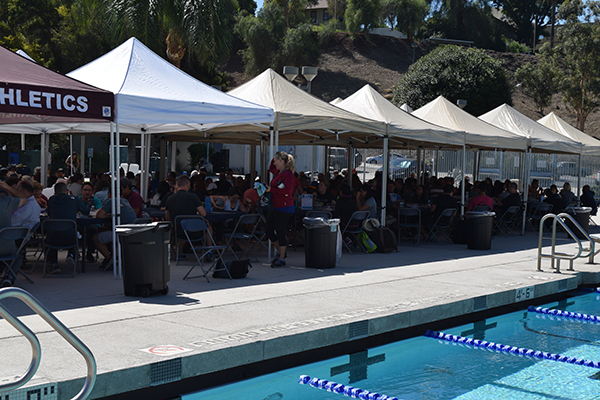 There's nothing like eating lunch next to the water, with cool breezes and warm fellowship.
Lunch was served next to the pool. Participants began the day and ended it at a special tent pitched on the Superfield. Hundreds of prizes were given away during a drawing. Every attendee received some type of prize or gift card.
"This annual event showcases the full range of wellness activities that Drayson Center offers," says Don Sease, MBA, director. "The variety of sports, recreation, education, and fitness that took place today for more than 600 pastors and teachers is remarkable."
Additional photos (scroll down)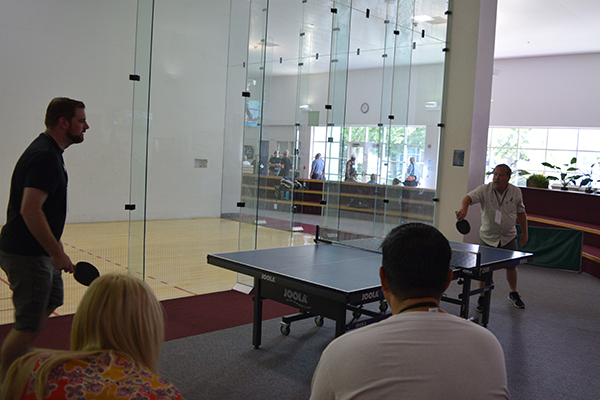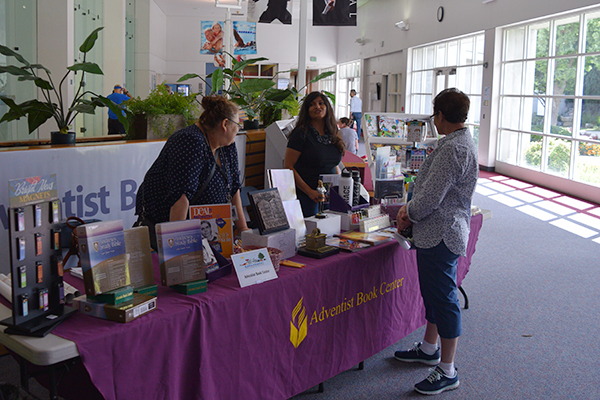 More than a dozen organizations set up tables to share their products and services.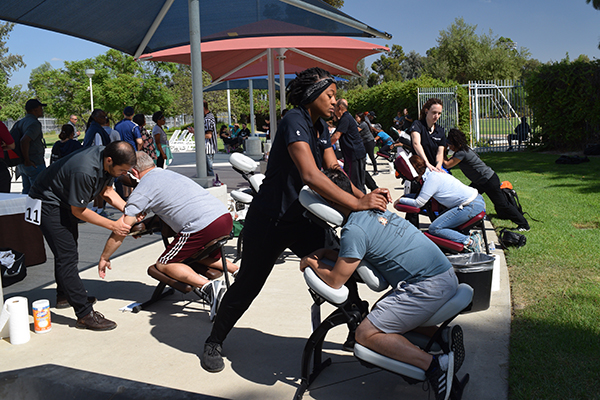 Just when life couldn't get any better, there were free massages—both outdoors by the pool and indoors at the Treatment Centre. In addition, personal trainers were on hand to help attendees set up their own fitness plan.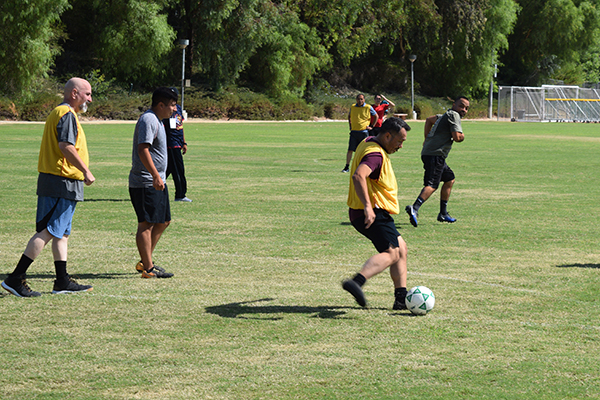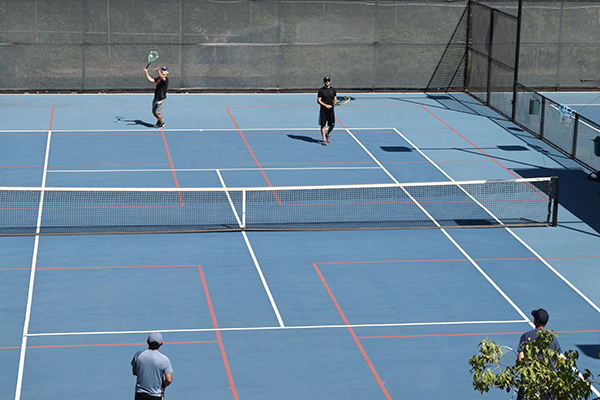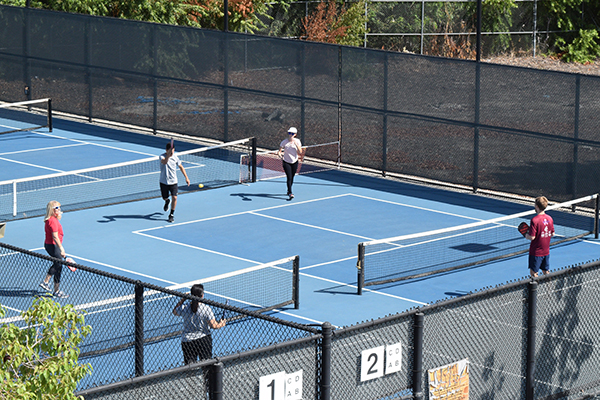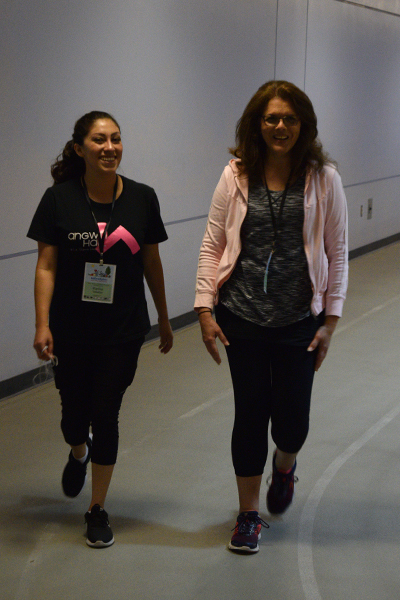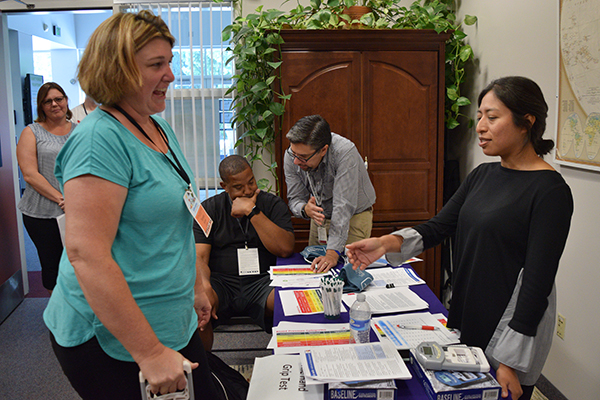 The LLU School of Public Health Office of Preventive Care, housed in Drayson Center, offered a number of free health screenings.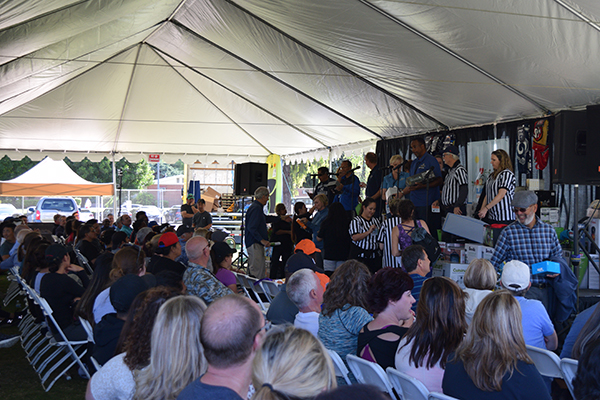 Those teachers and pastors who stayed by until the end of the event—pretty much everyone—were treated to drawings for lots of very nice prizes.