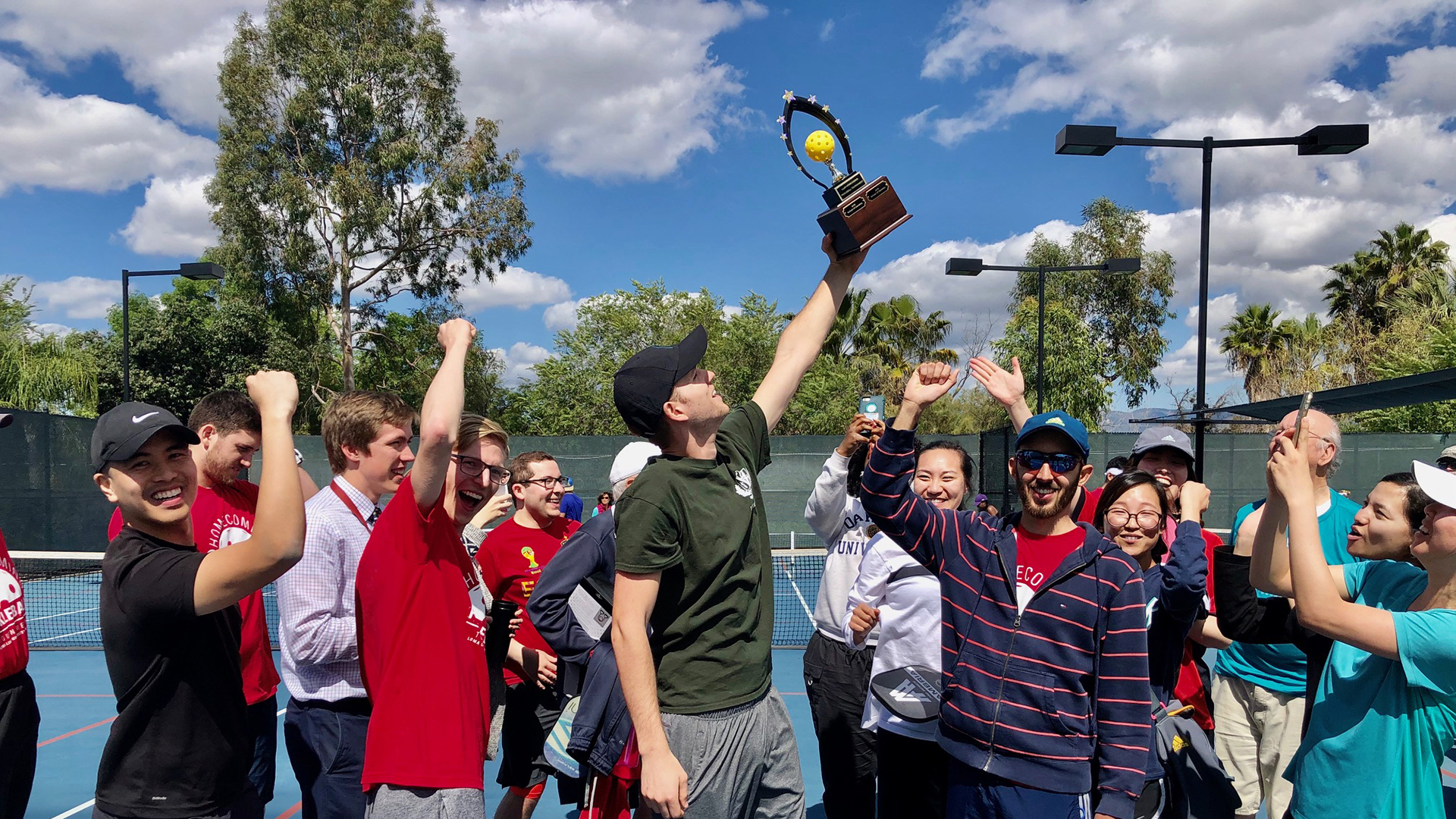 By lkidder - March 10, 2020
By Larry Kidder | Team members from LLU School of Medicine hoist the trophy for this year's Alumni Homecoming Pickleball Tournament. They unseated the School of Dentistry by just one match.
The third annual Homecoming Pickleball Tournament is now history. The Loma Linda University School of Medicine team unseated the School of Dentistry team, which won the two previous Homecoming tournaments.
Record participation marked this year's event, held Sunday, March 8, with nearly 80 students, faculty, staff, and alumni taking part. One 76-year-old alumnus came all the way from Salt Lake City to participate in the tournament (and take part in a few other Homecoming events).
The only LLU schools not represented were the School of Behavioral Health and the School of Religion. They will need some encouragement for next year!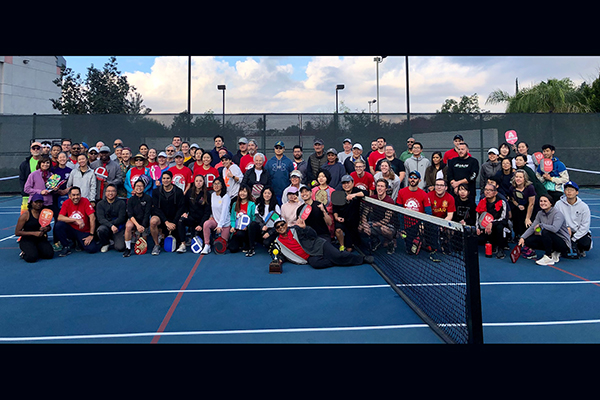 Participants in the third annual Homecoming 2020 Pickleball Tournament gather for a group photo on the dedicated pickleball courts at Drayson Center.