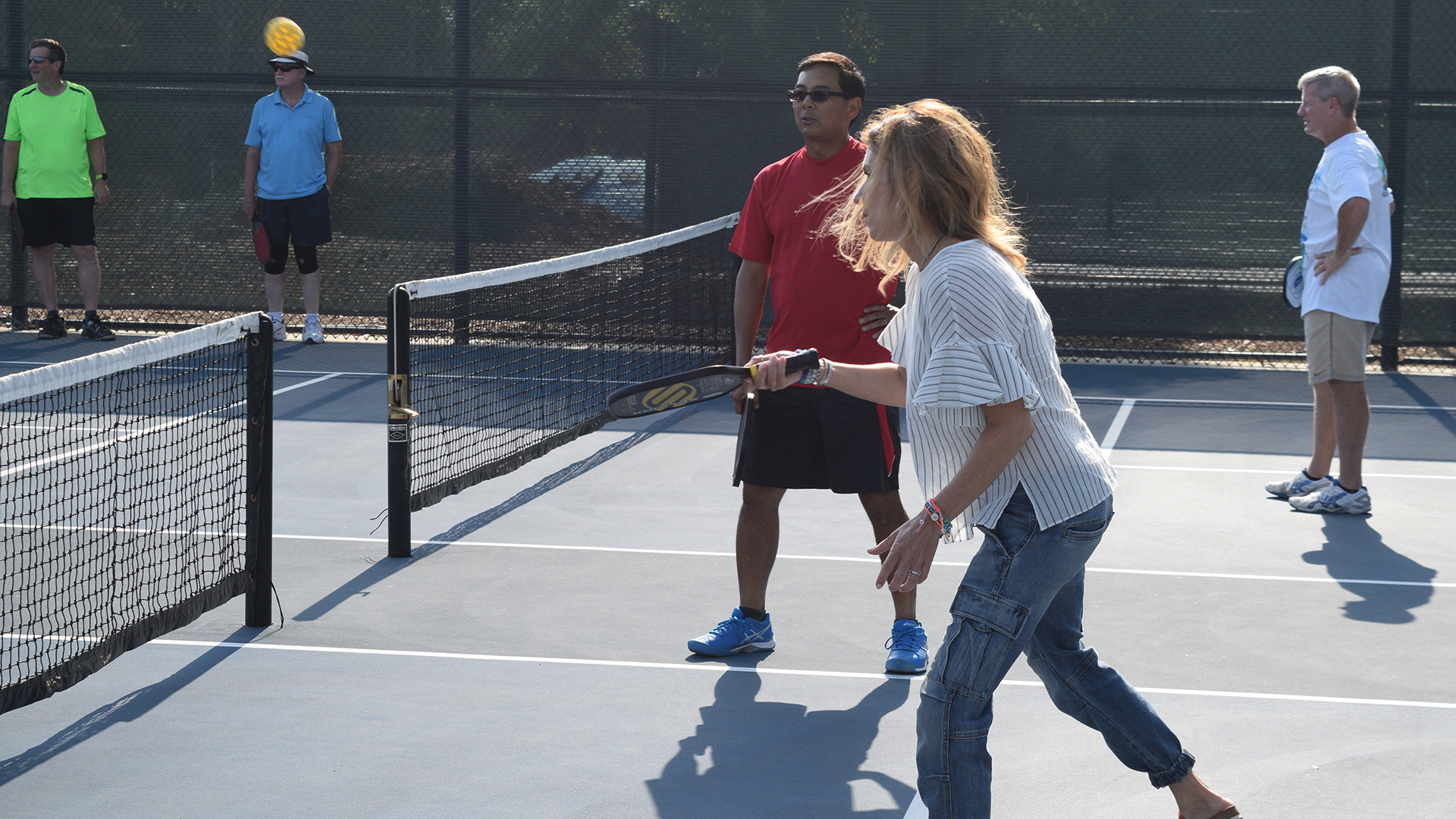 By lkidder - September 18, 2018
By Larry Kidder | Ernie Medina Jr., DrPH, assistant professor in the Loma Linda University School of Public Health, gives some pickleball tips to Alexandra Drane, a wellness expert who narrated a new commercial for Prudential. The crew visited LLU Drayson Center on July 17 to film seniors and talk about longevity, suggesting that planning for retirement is even more important for the longer-living residents of Loma Linda.
Viewers of several television programs on Monday, September 17, including Monday Night Football, were surprised to see a Prudential commercial highlighting longevity and filmed at Loma Linda University Drayson Center.
Filming for the commercial took place back in July, but the company asked Drayson Center to hold off publicity until the commercials began airing.
The commercials may be viewed on Prudential's website or on YouTube (full commercial or 30-second version).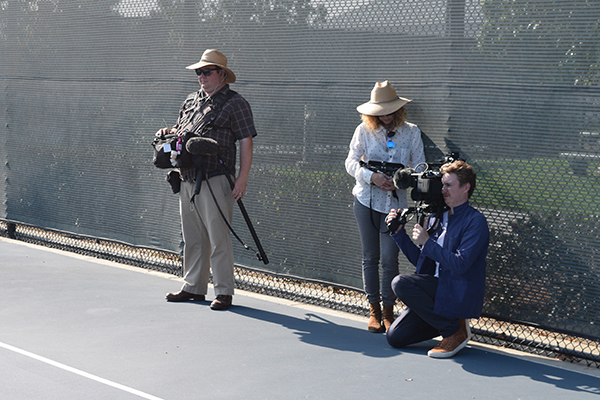 A camera crew with Prudential films pickleball at LLU Drayson Center on July 17.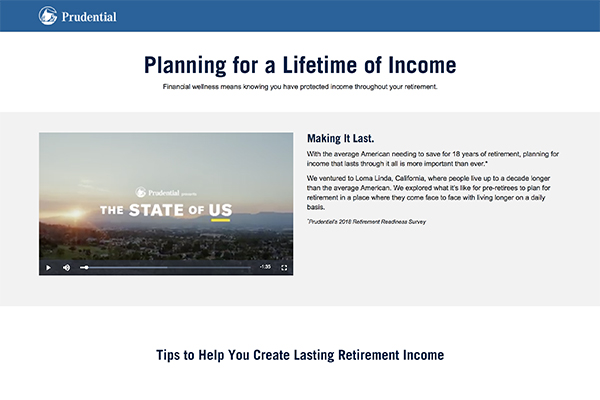 The Prudential website is one place to view the commercial.