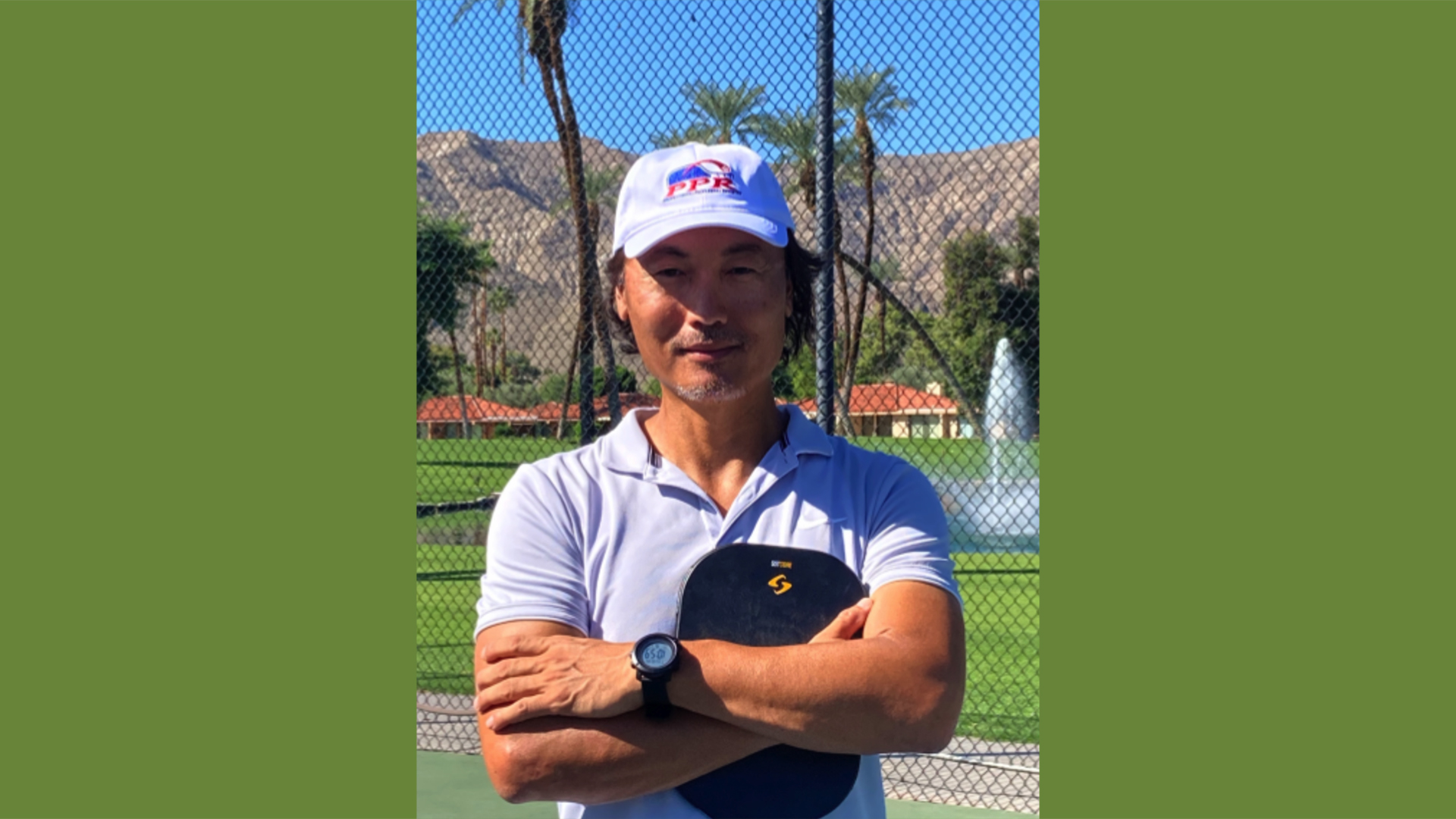 By lkidder - May 4, 2023
By Larry Kidder | James Ku recently joined the Drayson Center staff as a pickleball instructor, along with Ernie Medina, DrPH, assistant professor in LLU School of Public Health.
Certified professional pickleball coach James Ku has joined Drayson Center as a second pickleball coach. James has competed and medaled in U.S.A. Pickleball-sanctioned tournaments, as well as received credentials to referee pickleball tournaments. In addition, he has been appointed a pickleball World Ambassador to South Korea since 2020.
James works with pickleballers at Drayson Center to improve their serves, dinks, and ground strokes as well as prepare them for tournament play. He also has a number of skill drills to help improve weak areas.
Previously, he served in the U.S.Army Corps of Engineers, becoming an expert in information technology as well as an infantry officer. He has also earned a fourth degree black belt in both Korean traditional swordsmanship and hand-to-hand combat. He completed bachelors degrees in psychology and computer sciences.
Pickleball has served as an excellent way for James to maintain his fitness as well as join an active community of fellow pickleball enthusiasts. To sign up for drills, private lessons, and other pickleball activities with James, click here. To contact him, please text 310-927-5473.