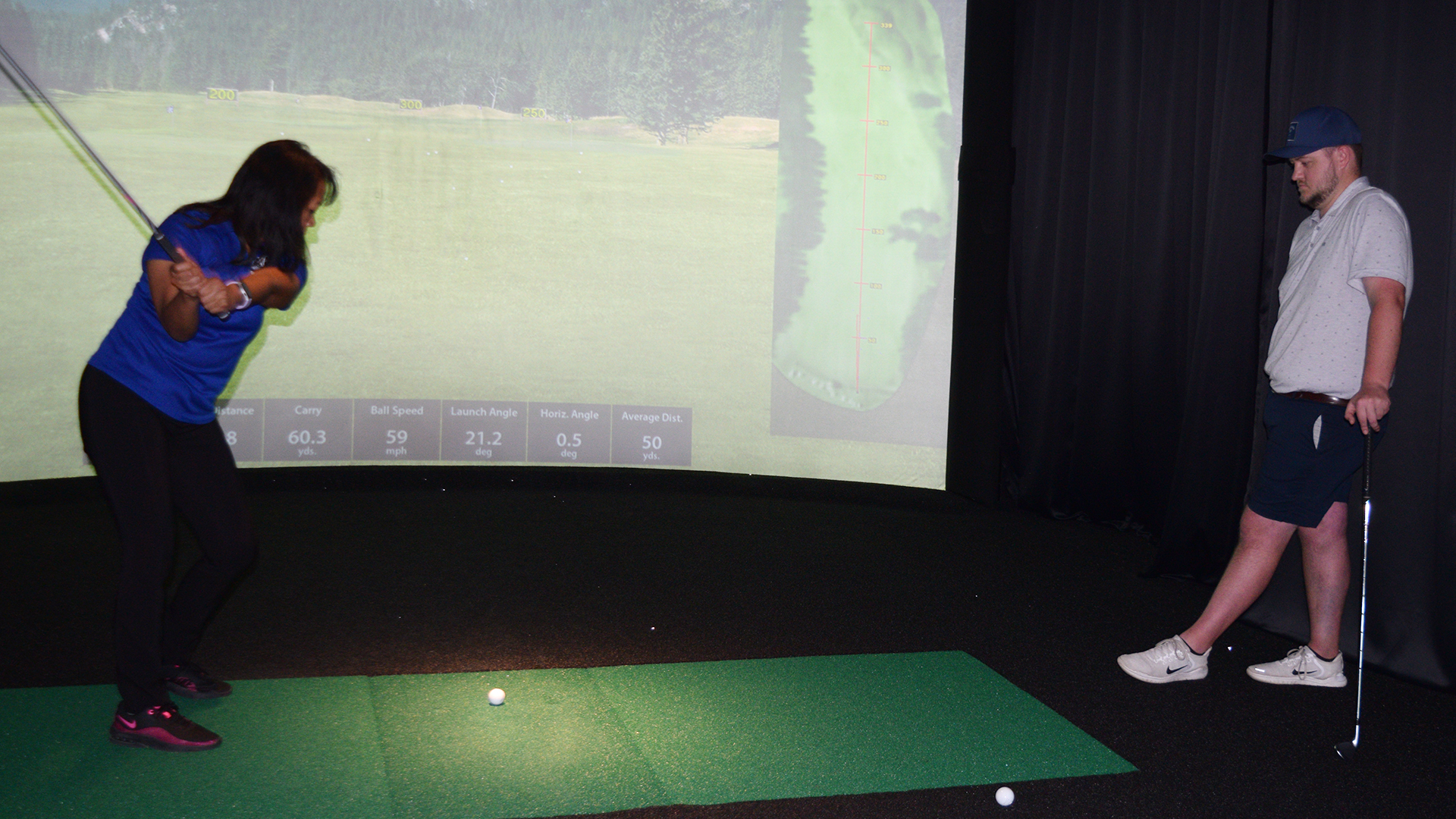 By lkidder - April 17, 2023
By Larry Kidder | Kim Knowlton, director of Loma Linda University Drayson Center, tees off while the new golf instructor, Tim Wheeler, looks on. Sign-up opportunities are already available by clicking here.
What if you could receive a professional golf lesson, then practice your game at Torrey Pines, Pebble Beach, Spy Glass and Spanish Bay, Wolf Creek, Mesquite, Medinah, Bethpage Black, Quail Hollow, the PGA National, St. Andrews Courses, or Pinehurst—all without leaving Loma Linda?
Now you can at Drayson Center. Tim Wheeler, Drayson Center's new golf instructor, will "walk the courses" with you, giving valuable insights and teaching helpful techniques as you go. Of course, you won't be facing the weather that impacts many golf outings, since your lesson is taking place in Drayson Center's Sports Simulator.
Tim is ready to teach golfers at all levels of skill and experience. The Sports Simulator provides helpful feedback in addition to keeping score. For instance, club-head speed and the angle of the club face are two simulator-measured elements that can provide important feedback for fixing a slice or fade.
In addition, the simulator includes a number of games that can make golf more fun for all ages—such as tic-tac-toe or target practice.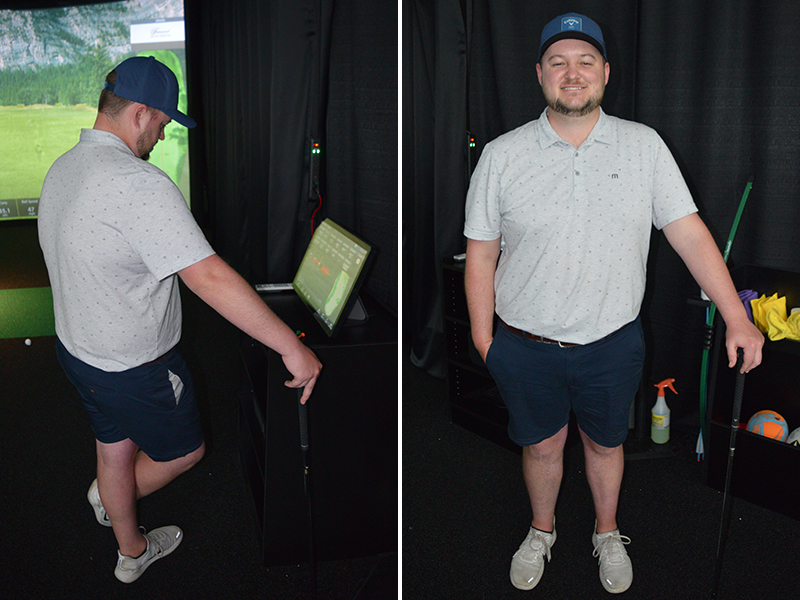 Tim Wheeler, right, teaches golf in the comfort of the Sports Simulator at Drayson Center. On the left, he reviews the statistics that are generated on the computer screen.
Tim began playing golf in 2011. While earning his B.S. in physical education at Walla Walla University in the state of Washington, he played all four years on the WWU varsity golf team. As a golf instructor for several years now, he currently serves as head golf coach at nearby Redlands Adventist Academy.
Sign up is easy. This link will take you straight to the mydrayson.llu.edu webpages, where you can sign up from anywhere you have internet. Individual lessons or discounted packages are available.
Tim will meet you on the links.