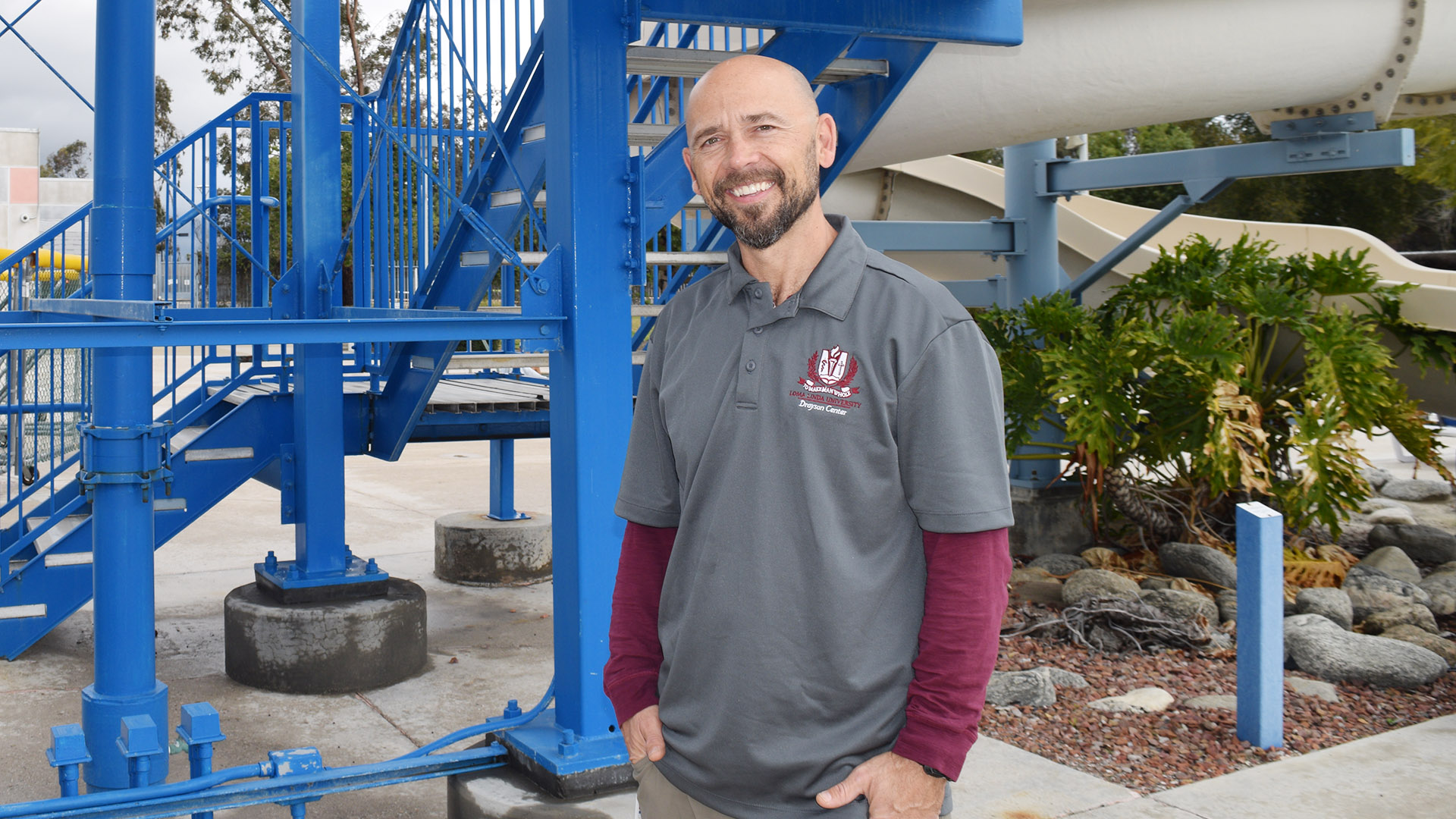 By lkidder - March 16, 2023
By Larry Kidder | Joey Feiler joins the Drayson Center management team as the new aquatics manager. He is presently sharing his time with La Sierra University but will be full time at Drayson Center by the summer.
Nicklas "Joey" Feiler, MBA, is joining Loma Linda University Drayson Center as the new aquatics manager, replacing Mike Rister, who has taken a position in the University of California system. Joey—as he prefers to be known—will manage the entire aquatics program, with Summer Swim 2023 starting in mid-June.
Feiler is currently an adjunct professor at La Sierra University, in Riverside, where he manages the aquatics center and staff. In addition, he has taught in the university's departments of business, and health and exercise science, as well as courses for the evening adult degree program. He will conclude his duties there at the end of the 2022–2023 school year.
Beginning in 2003, he has owned and operated several business—Feiler Tax Relief (income tax) and Fit2BeFree, LLC, a family wellness center providing wellness and lifestyle education as well as activities such as gymnastics and parkour. Both businesses are headquartered in the Riverside area.
As aquatics manager at Drayson Center, Feiler will oversee summer and year-round swim programs as well as train and certify aquatics staff.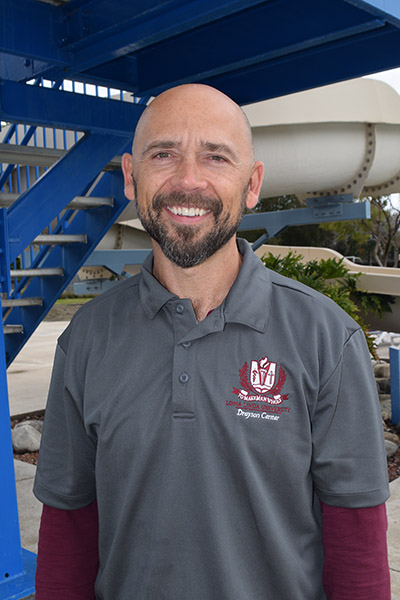 Joey Feiler is married to Kimberly, chair of the health and exercise science department at La Sierra University. They have two children—daughter Savannah, age 8, and son Forrest, age 2. The Feiler family lives in Riverside.
Feiler enjoys being active—both indoors and out—including backpacking, mountain biking, gymnastics, and behaving like a Ninja Warrior (television version) with an activity known as parkour—or "street gymnastics."
When you see Joey Feiler, please welcome him to Drayson Center.