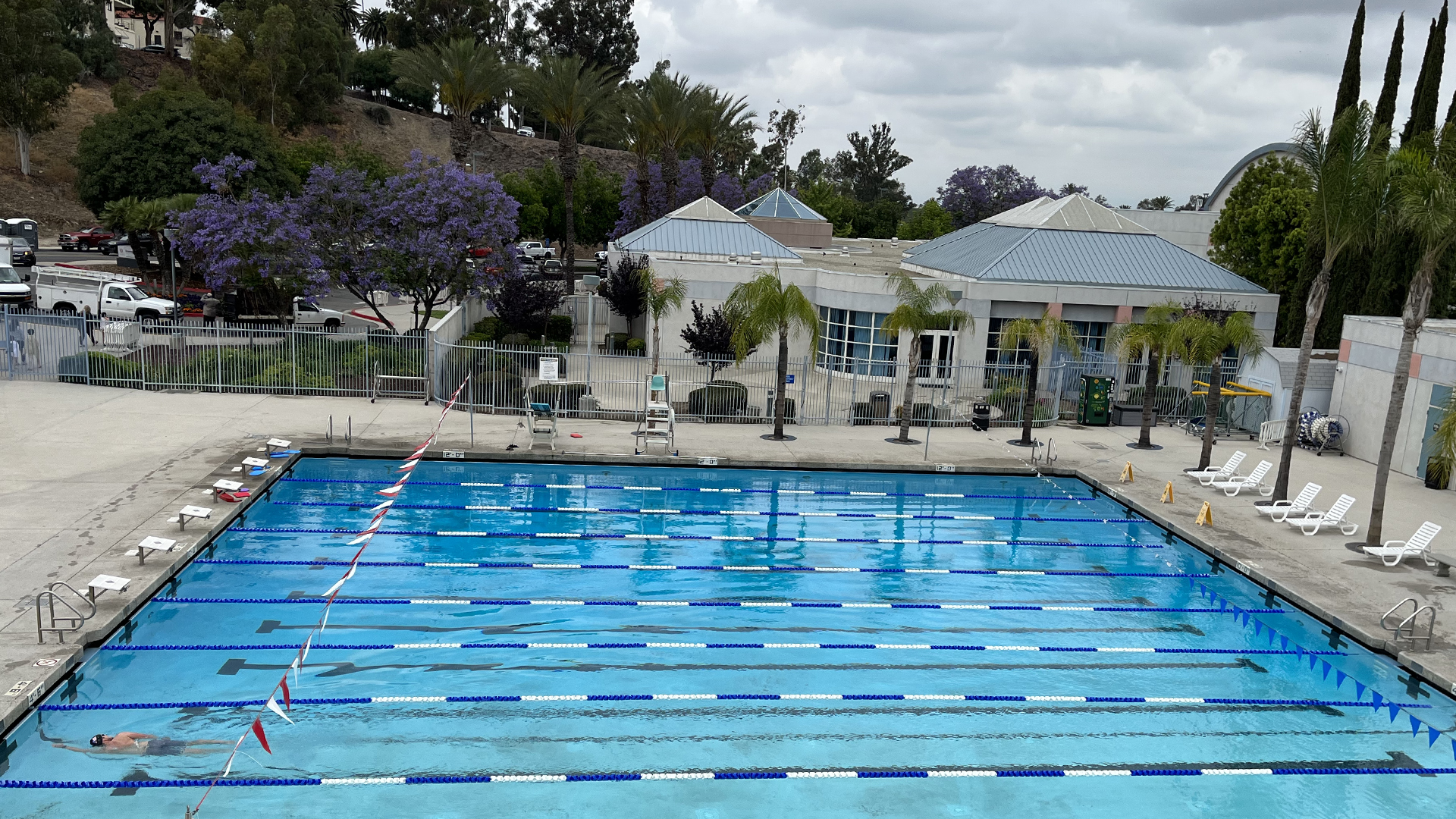 By lkidder - June 12, 2023
By Larry Kidder | It's easy to take something for granted—until you don't have it anymore. Such has been the case with the training pool, which has been closed for months due to a malfunctioning pump. The training pool is open today—just in time for the first day of Summer Swim 2023. For more photos, scroll down.
When you visit the Lindgren Aquatics Center in the coming days, you may notice some improvements and others will be less obvious. First and foremost, the training pool is filled with water and fully open, thanks to extraordinary efforts to procure and install a new pump system as well as refill and balance the water.
The training pool was due to open more than a month ago, but the previous replacement pump was not manufactured properly and was unusable.
With final approval by San Bernardino County on Friday, the training pool was cleared to open today. Till now, the leisure pool was the only one available for lap swim, pool parties, and other activities.
In addition to all Drayson Center pools being fully functional, the waterslide tower has been completely refinished. See the article "Local Company Repaints Drayson's Waterslide as well as Space Shuttle Boosters" for more details.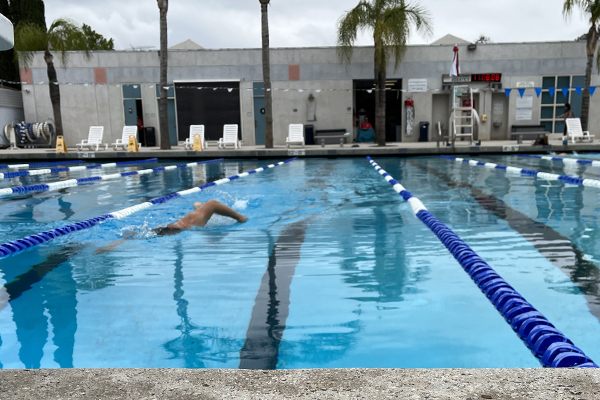 A swimmer finishes a lap in Drayson's newly reopened training pool.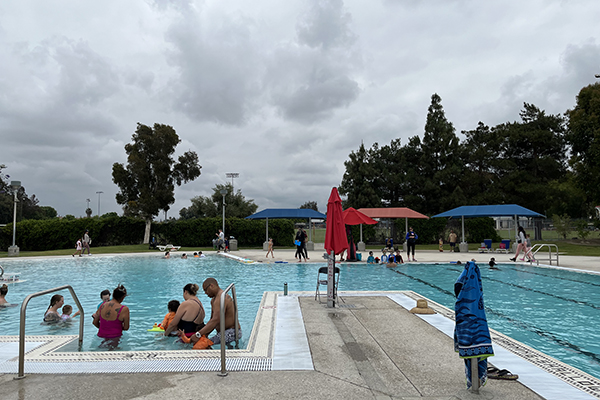 Despite cloudy skies, the first day of Summer Swim 2023—Monday, June 12—was a comfortable 65 degrees and reached 72 degrees by day's end.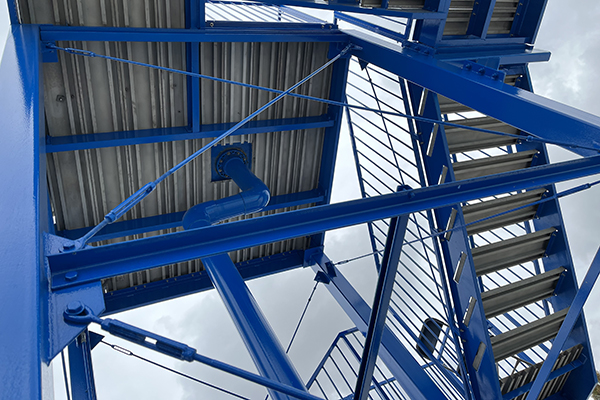 Looking up at the waterslide tower, the structure has been sandblasted and painted.