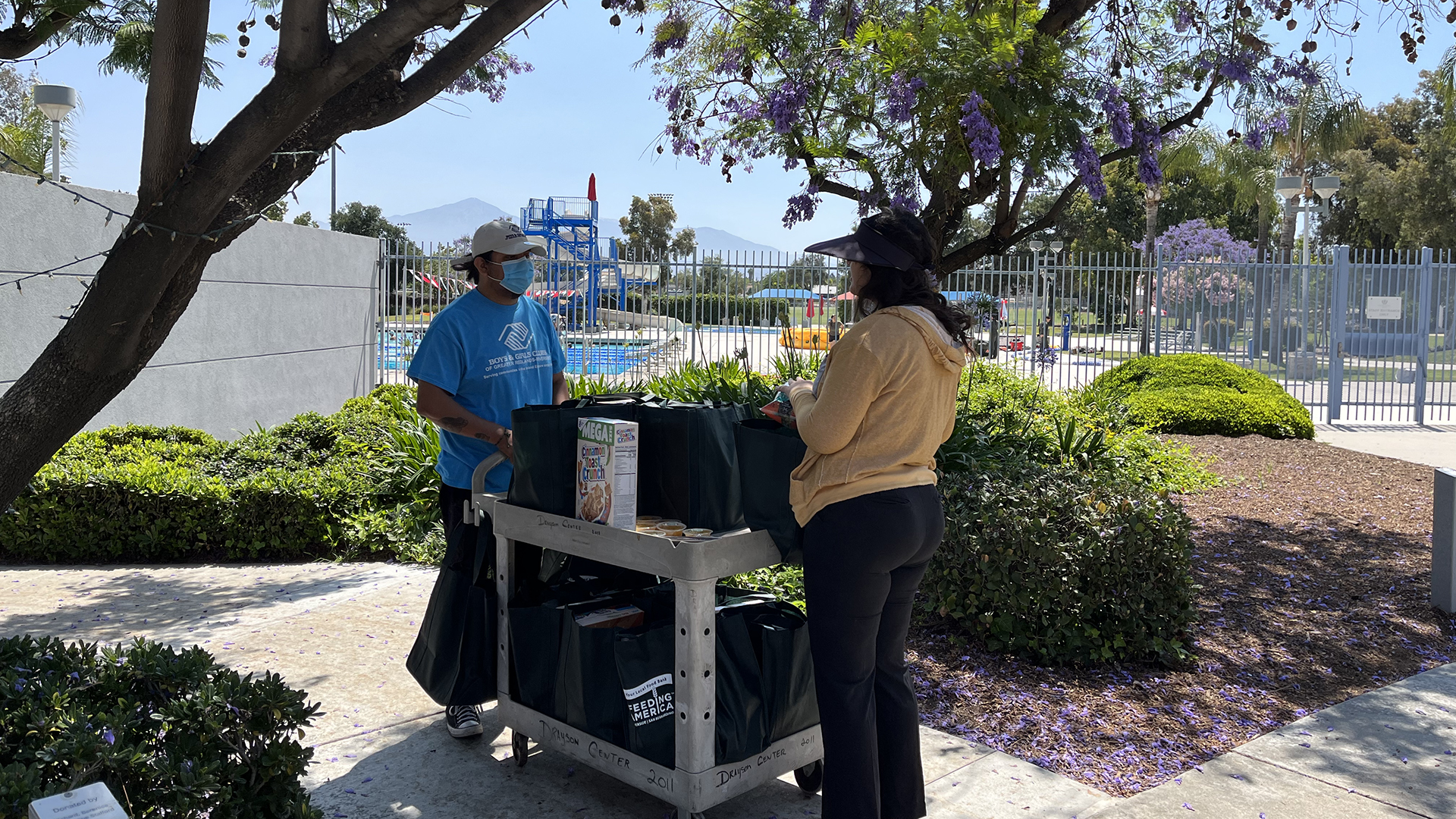 By lkidder - June 23, 2023
By Larry Kidder | Every Friday, someone from the Boys & Girls Clubs of Greater Redlands-Riverside is onhand to distribute free food to a steady stream of area residents. On Friday, June 23, 2023, it was Robert Pineda's turn to be the face of this important weekly outreach.
Community residents pulled their cars into the circle in front of Drayson Center on Friday, June 23, 2023. Robert Pineda from the Boys & Girls Clubs of Greater Redlands-Riverside handed each of them a bag containing free food items donated by local businesses.
This happens most Fridays, 10 a.m. to 2 p.m., and Drayson Center is priveleged to be one of dozens of locations throughout the Inland Empire where services to the community are provided.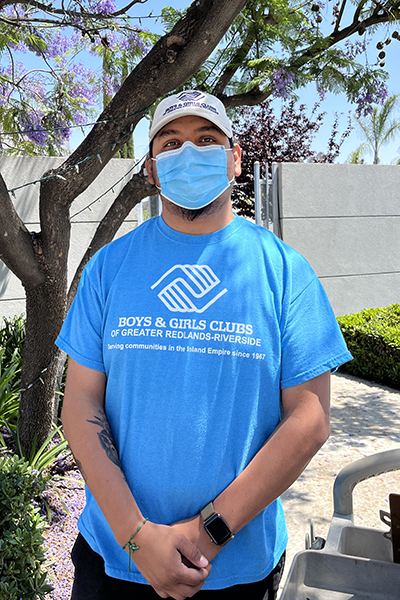 Robert Pineda, who works for the Boys & Girls Clubs organization, handed out a number of free bags of food to community residents.
According to their website, "Core programs we provide include character and leadership development, education and career development, the arts, health and life skills and sports, fitness and recreation. It's our goal to offer programs and services that will engage a wide variety of youth in a way that will help develop them into responsible adults who give back to their community."
They do that and more. A wide variety of programs are designed to help young people improve their educational and life skills, navigate relationships, and even learn how to manage their money and time.
Administrative offices for the Boys & Girls Clubs of Redlands-Riverside are located at 1251 Clay Street in Redlands. The offices may be reached by calling 909-798-4599 or emailing info@bgcie.org. The website address is: https://www.begreatie.org/.
Feel free to drop by and pick up your free bag of food on Friday mornings at Drayson Center. You must first complete an application to be on the recipient list, available by emailing Erika Moreno at emoreno@bgcie.org. 
Or, visit the Boys & Girls Clubs website for more information. While there, take a moment to view the many programs they offer that are designed to steer young people toward success and happiness.