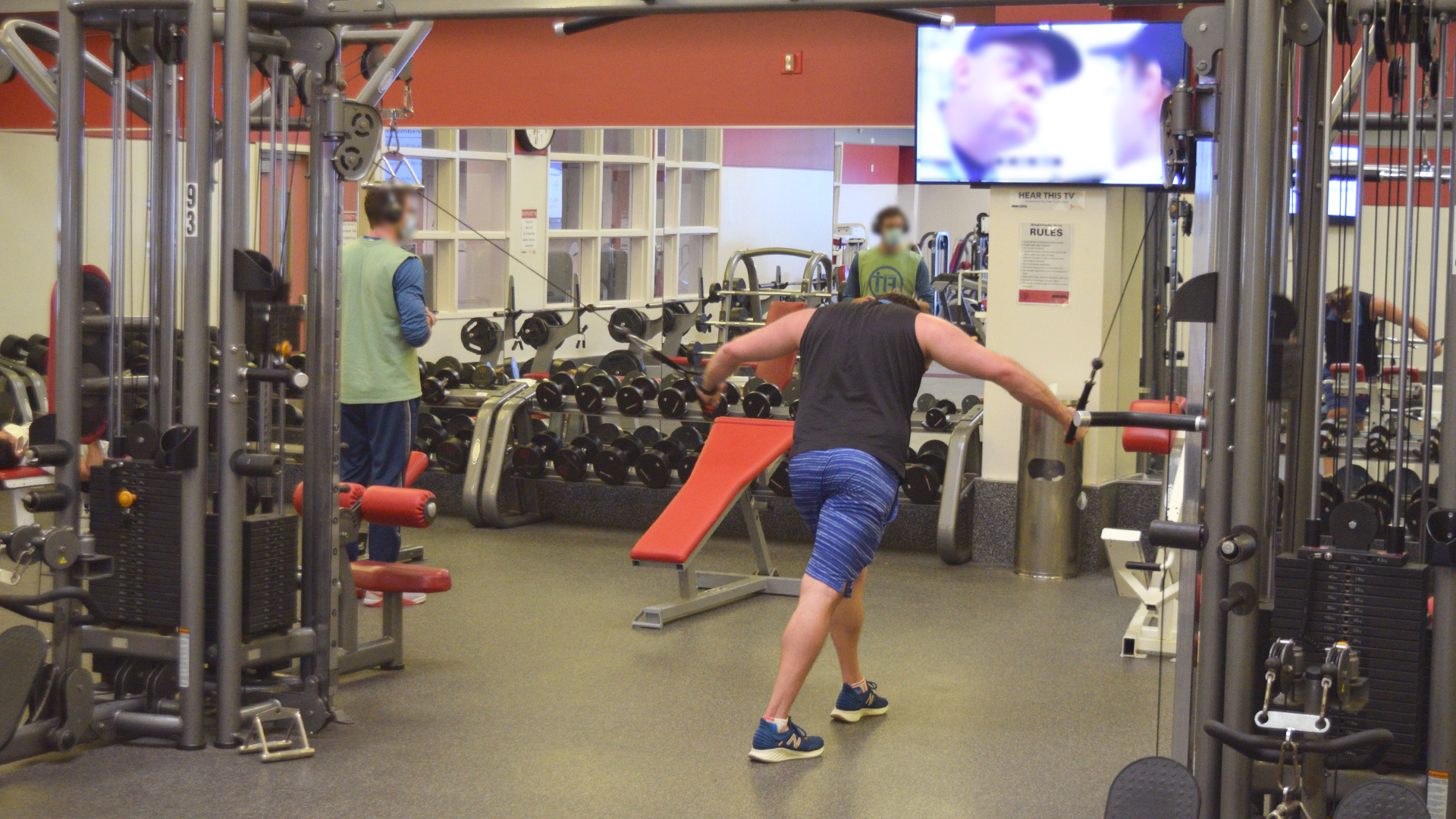 By lkidder - March 26, 2021
By Larry Kidder (updated 5/14/2021) | Several Drayson Center members enjoy a workout in the Weight Room.
PLEASE NOTE: More recent information regarding the reopening of Drayson Center is found at drayson.llu.edu/about/drayson-news/drayson-center-fully-reopen. Apologies for the delay in updating our webpage.
This article will be updated as restrictions related to the COVID-19 pandemic are lifted. On Thursday, May 13, the mandatory face mask requirements were removed for the entire country. However, the governor of California has not realeased the mask mandate at this time. As a result, Loma Linda University administrators have yet to adjust the policy for wearing masks indoors.
Face masks are not required for all outdoor activities at Drayson Center, but please be prepared to wear your mask anywhere anytime within the facility. Your continued cooperation and understanding are appreciated.
The COVID-19 clinic in Opsahl Gym is scheduled to wrap up on Thursday, May 27. The west side of the facility will reopen for regular members once the clinic area has been cleared. Until then, Drayson Center members are asked to stay on the east side of the building, which includes the weight and cardio areas, as well as the aerobics studios, locker rooms, and showers. Currently, we are restricted to 25 percent occupancy per area, based on San Bernardino County guidelines. As restrictions are lifted, we will begin inviting back increasing numbers of members, including the community.
All outdoor facilities are available, including the pool. The Superfield gate, which previously served as the only entrance onto the grounds, is now locked. Members will continue entering the facility through the gate outside Bill's Place, also known as the Brauer Courtyard, to the right of the main recreational entrance and to the left of the pool gate.
Members will continue entering Drayson Center through the gate outside of Bill's Place, shown above.
Online reservations are required by visiting mydrayson.llu.edu and selecting the appropriate time slot for your chosen activity. The locker rooms and showers are available for member use.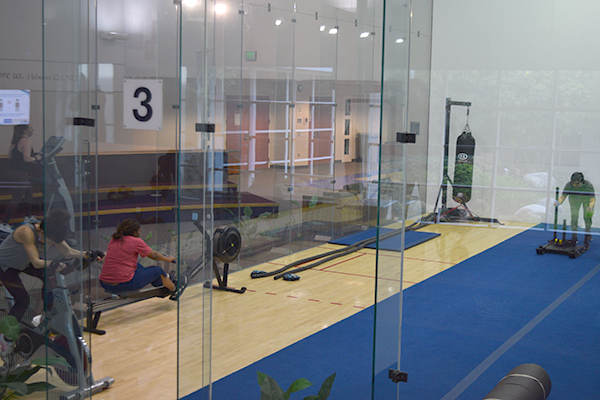 Former racquetball Court 3 has been reconfigured as a workout area ideal for circuit training.
Indoor social distancing and mask-wearing are still required. Areas for socializing remain closed, and members are asked to stay in their reserved areas as far as possible, leaving the facility when their time is up. Members have been very cooperative in helping Drayson Center function smoothly during this transitional time. Continued cooperation will be needed as we ramp up to full reopening in the coming days.
We are anticipating and preparing for the day when we can welcome each of you back. It will be happening soon, so stay tuned.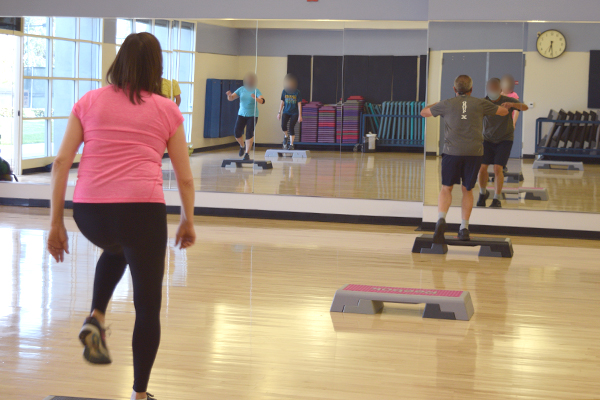 Indoor aerobics classes are now available. Visit mydrayson.llu.edu to view the classes offered as well as the openings for each Group X class.