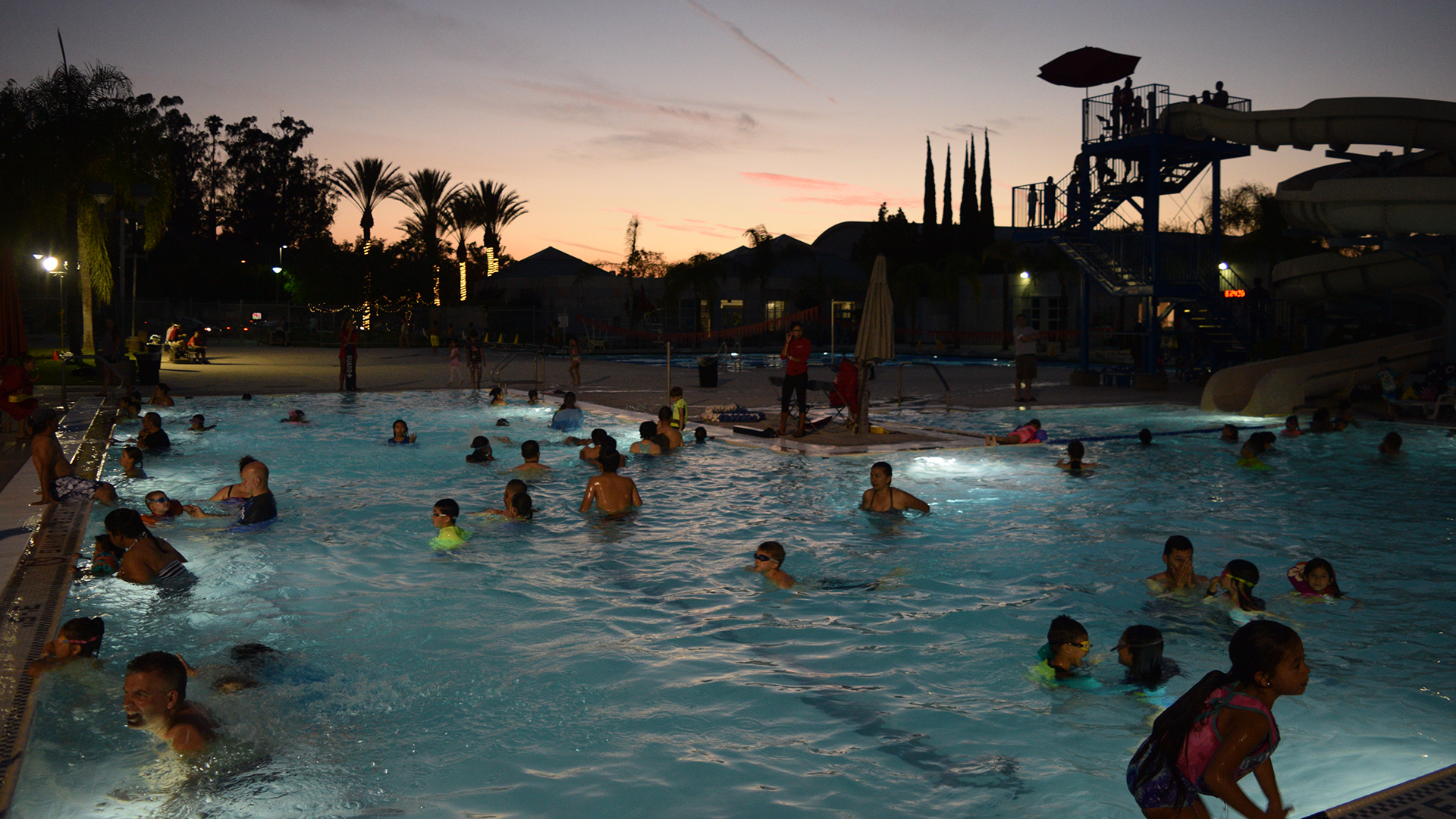 By lkidder - July 10, 2018
By Larry Kidder | For more than 400 people on Thursday, June 5, Drayson Center's pool felt like a tropical paradise. While the kids (and parents) swam, Disney's "The Lion King" played on a giant screen on the grass during the second of four Swim-N-Cinema evenings. Scroll down for more photos.
With temperatures soaring well into the 100s, Drayson Center pool was the location of choice for more than 400 kids and their parents. The second of four Swim-N-Cinema evenings featured Disney's blockbuster—and now classic—movie, "The Lion King."
Disney's immensely popular "Toy Story" will be featured on Thursday, July 19, followed by the Swim-N-Cinema finale on August 2, which will include the classic "Cool Runnings." To find out more or to purchase tickets, visit the Swim-N-Cinema webpage. Drayson Center members may enter for free through the Service Desk turnstiles.
Gates open at 7:30 p.m. for both upcoming Swim-N-Cinema evenings. Food will be available for purchase. The pool will open at 8:15 p.m., following swim classes. "Cool Runnings" will start at 8:30 p.m.
If you missed the first two Swim-N-Cinema evenings, don't make the same mistake again. The evening provides fun and entertainment for the entire family (minus the dog) with swimming in the leisure pool (ideal for toddlers and parents) and the lap pool (diving and laps). And don't forget the waterslide!
When it's time to dry off, warm up, and get some food, pull up a lawn chair or put down a blanket, and enjoy the movie. Repeat as needed.
See you there!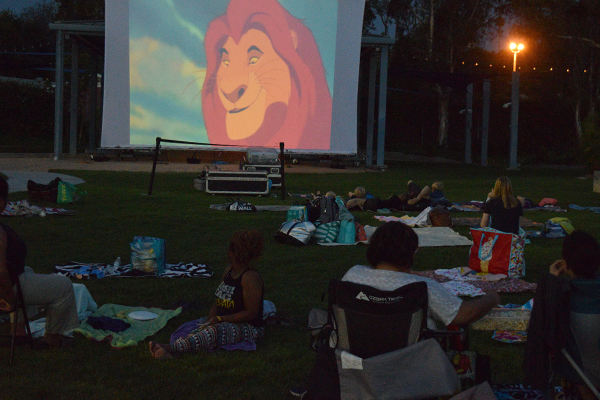 Primarily parents watch "The Lion King" while their children splash in the pool, preferably burning off energy. The kids will soon join them after cooling down and working up an appetite.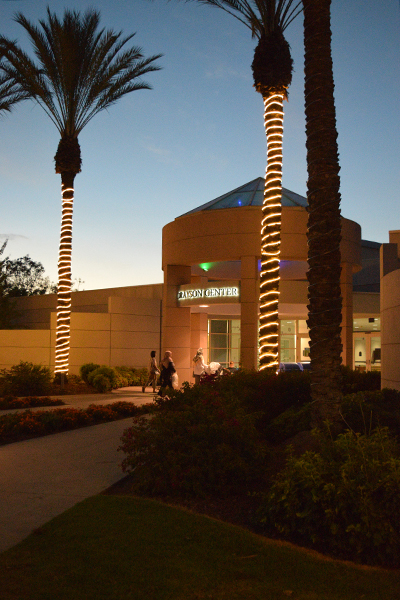 Yes, that's Drayson Center. Don't miss the next Swim-N-Cinema event on July 19 at the Drayson Center "resort."