By lkidder - July 31, 2017
By Larry Kidder | Coach Lamond Murray spends a few reflective moments with more than 60 participants in this year's L.A. Clippers Youth Basketball Summer Camp. Coach Murray is a former member of the NBA's L.A. Clippers.
More than 60 young people ages 6-14 recently worked on their basketball skills with Coach Lamond Murray, former member of the National Basketball Association's Los Angeles Clippers, and his coaching staff. The annual L.A. Clippers Youth Basketball Summer Camp took place July 31 to August 4 in Opsahl Gym.
Coach Murray, a member of the L.A. Clippers from 1994 to 2006, headed up the program. Participants worked on drills and running sprints, and—yes—played lots of basketball. They arrived at 8:00 a.m., worked all morning, ate lunch at Drayson Center, and continued into the afternoon until 3:00 p.m.
The Clippers basketball camp concludes the special summer youth camps at Drayson Center for 2017. The summer swim season will continue through August 10. However, a number of other aquatics classes are available throughout the year.
The thunder of basketballs echoes through Opsahl Gym as young basketball enthusiasts warm up for a scrimmage.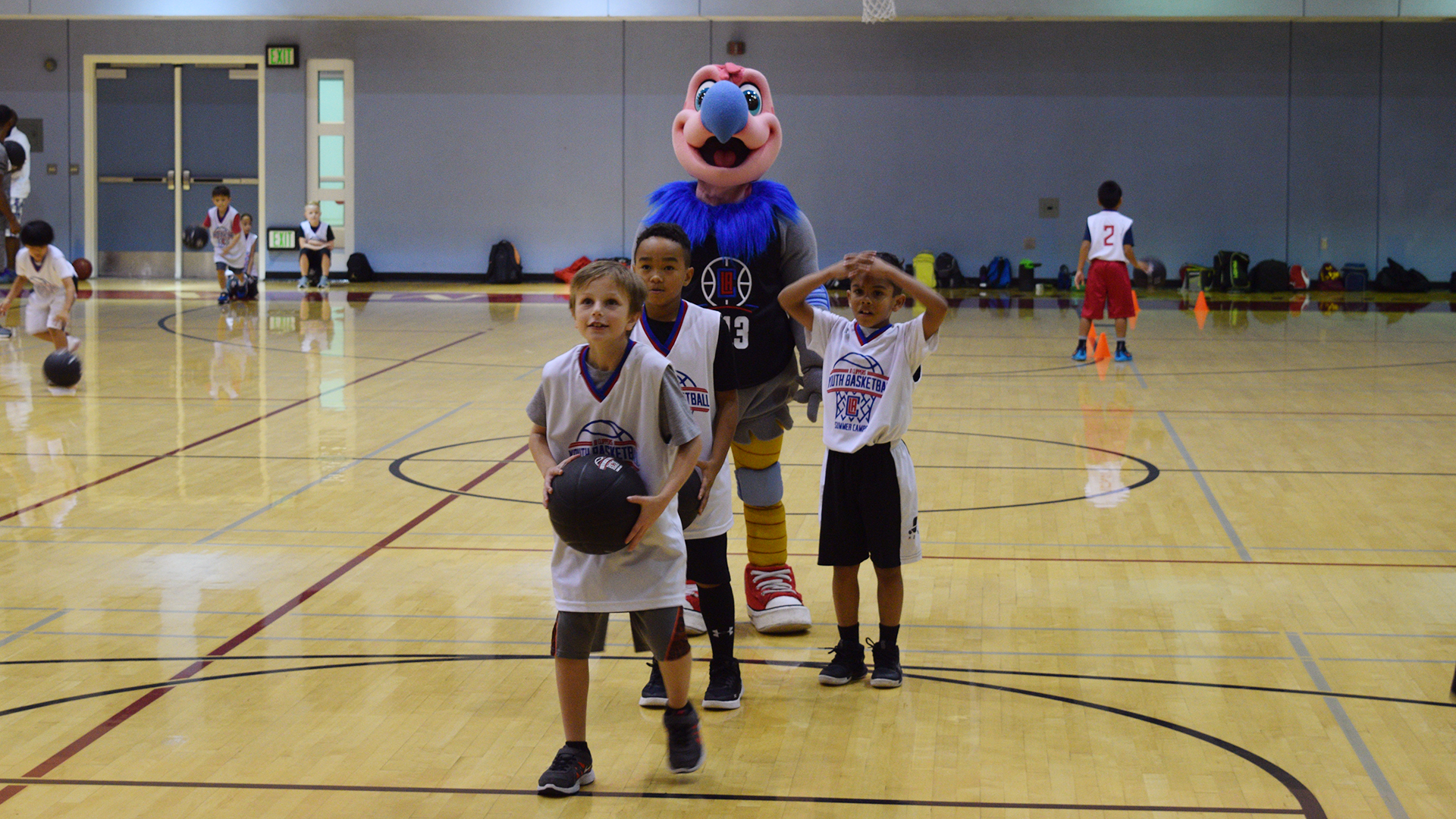 Clippers mascot, Chuck the Condor, awaits a turn at the foul line behind some young up-and-coming basketball players.