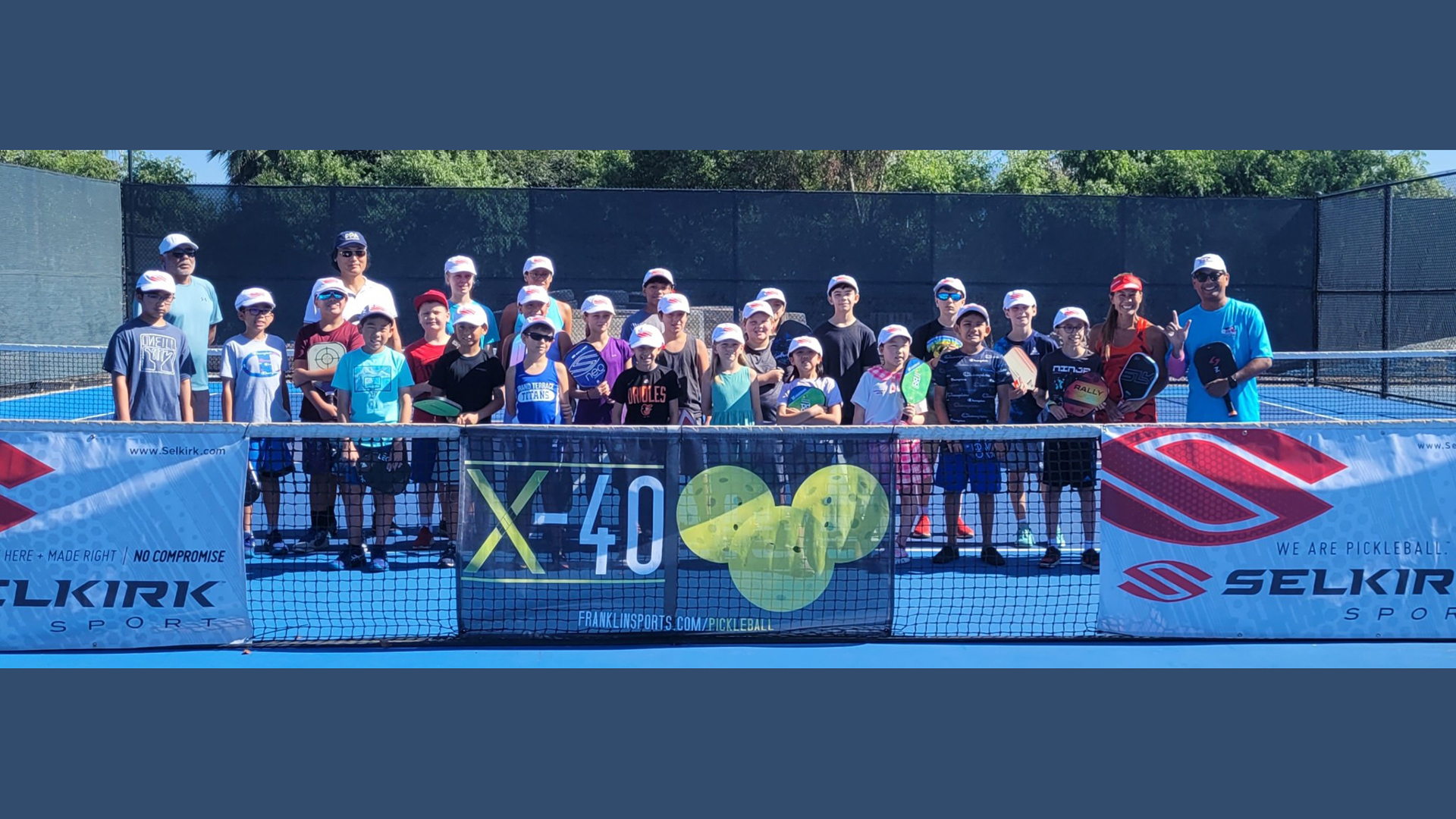 By lkidder - July 10, 2023
By Larry Kidder | Kids attending the inaugural Dink and Swim Kids Pickleball Camp pause for a group shot with their instructors just prior to beginning the morning activities. Pickleball activities each day are followed by a cool swim in the pool, with access to the diving board and waterslide.
More than two dozen kids were on hand for the first day of Dink and Swim Kids Pickleball Camp, beginning Monday, July 10, 2023. Children, ages 8 to 14, learned the basics of "paddle meets pickleball," hitting the ball off the wall or in small groups on the court. Skill levels ranged from never touching a pickleball paddle to advanced.
Certified pickleball instructors taking part in the camp include Ernie Medina, James Ku, and Kim Knowlton.
The week-long camp will end Friday, July 14. A pizza party will follow morning games and prizes, including free pool passes to Drayson Center's pool, pickleball paddles, and more. Each participating child will receive a goodie bag with snacks, a pickleball, and stickers.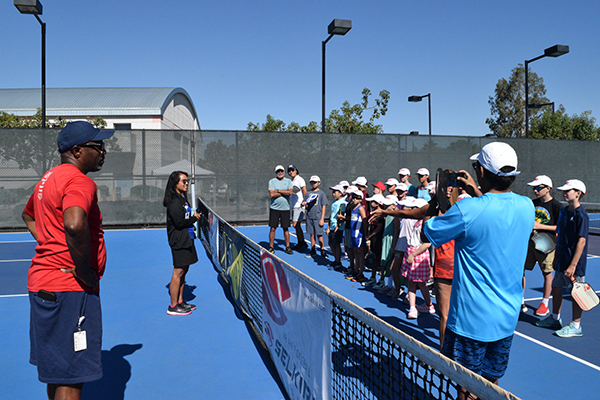 Kim Knowlton, director of Drayson Center, welcomes the young people taking part in the first-ever pickleball camp for kids. Looking on is Edwin Jones (left, in red) and Ernie Medina (right, in light blue), who is leading the camp.
The camp quickly sold out once it opened for sign up. Watch for announcements for future camps. To check availability and sign up, visit mydrayson.llu.edu. If you miss out this year, be sure to enroll your kids next year.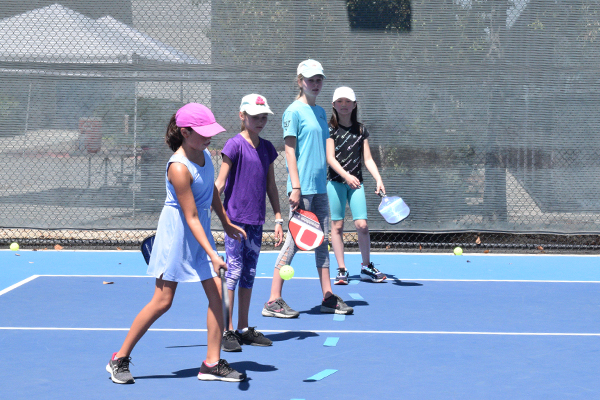 Ready, set, serve. A camp participant practices striking the pickleball with a serve-like motion.