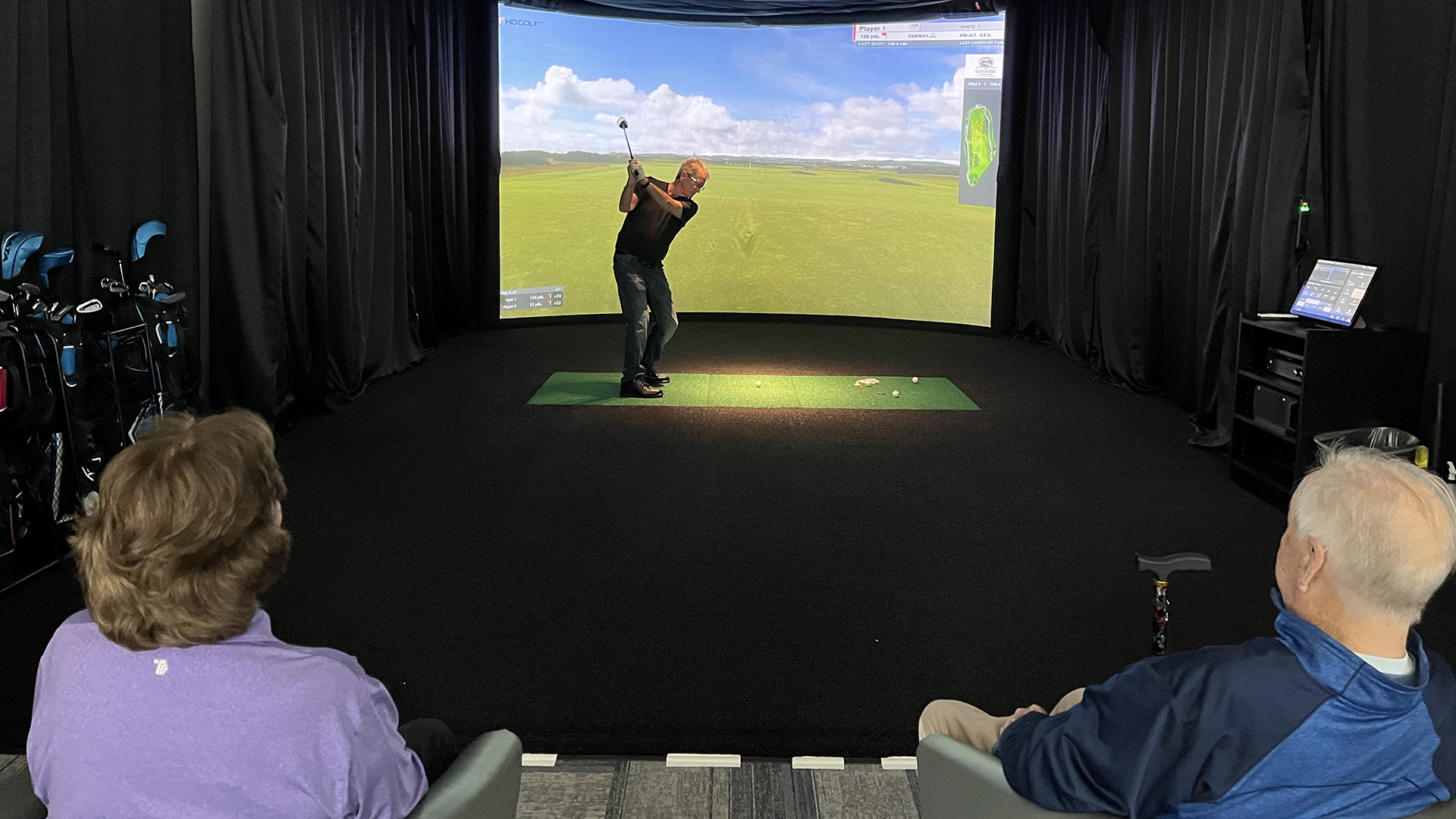 By lkidder - February 24, 2023
By Larry Kidder | Golf enthusiasts "hit the links" at their favorite golf course without an umbrella or even a winter jacket.
Loma Linda University Drayson Center's new Sports Simulator was busy for most of today, Friday, February 24, 2023. Golfers, in particular, have enjoyed traveling to some very famous courses without leaving the warmth and comfort of Drayson Center's Court 5—home to the new simulator.
They may have traveled to Torrey Pines, Pebble Beach, Spy Glass and Spanish Bay, Wolf Creek (Mesquite, Nevada), Medinah, Bethpage Black, Quail Hollow, Pinehurst, or even St. Andrews. And they didn't need the private family jet to do so.
No rain (nor hail), no gusty winds, no waves crashing onto the golf course and golf carts floating away, no oppressive heat, no tired feet from a long day walking the fairways, no waiting for the next group to finish their 10-putts—it's all good for golfers who want to keep up their skills.
While the winter weather sullies California's reputation for sunshine and gentle spring warmth, sign up to "hit the links" at Drayson Center. Hurry because our golf courses are busy and in high demand. Book your tee time at mydrayson.llu.edu.