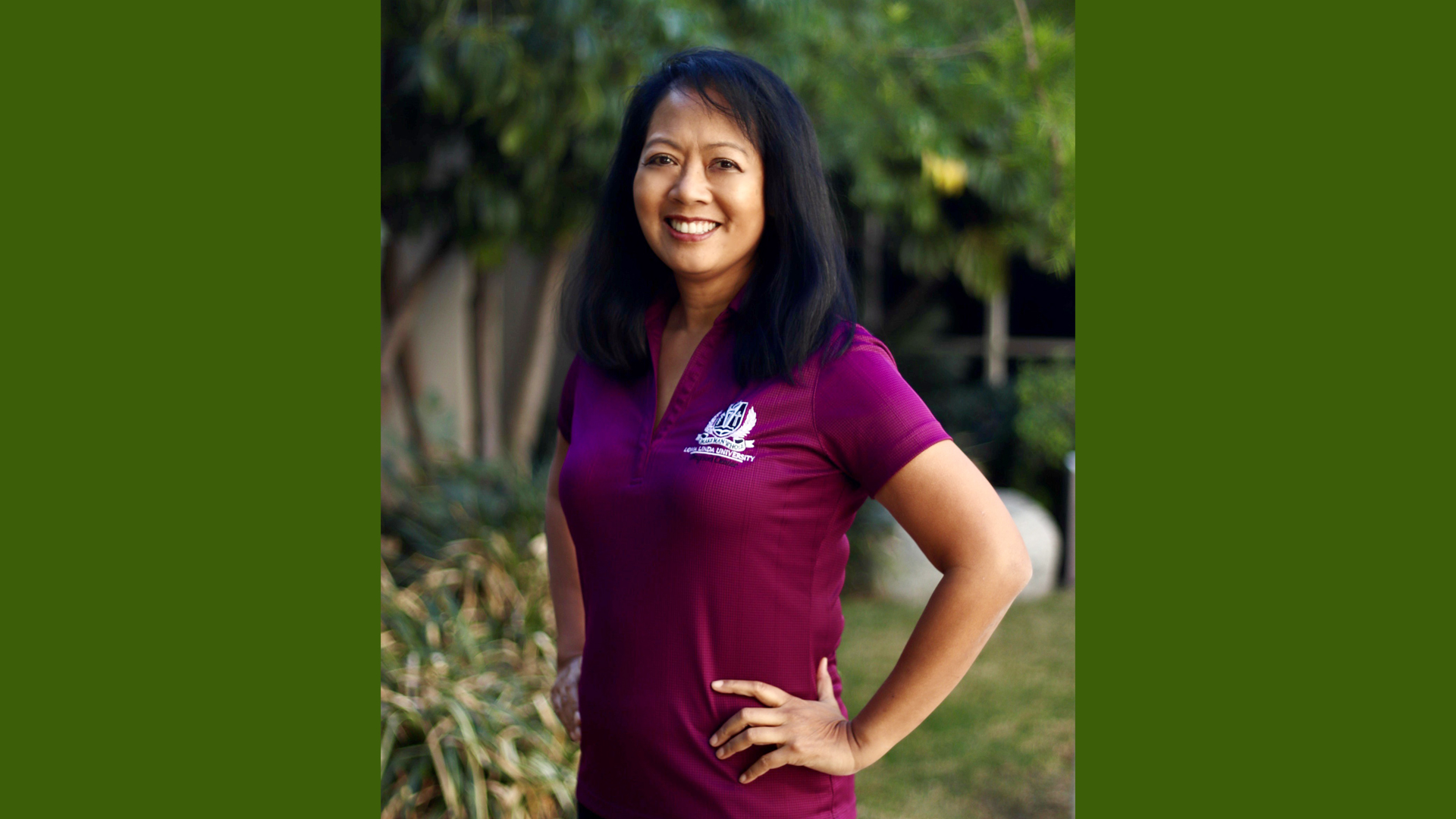 By lkidder - December 21, 2022
By Larry Kidder | Kimberly Knowlton, DrPH, MSPT, formally became director of Loma Linda University Drayson Center on July 1, 2022.
When Donald Sease, MBA, director of Loma Linda University Drayson Center since 2000, officially retired in August of 2021, the search for a new director immediately commenced.
Following an extensive search process, Kimberly Knowlton, DrPH, MSPT, was named new director in January of 2022, with plans to officially begin her duties on July 1, 2022. Richard Wysong, MBA, manager of facilities at Drayson Center, served as interim director during the transition.
Since beginning in July, Dr. Knowlton has been tasked with reopening and reestablishing many wellness, sports, recreational, and fitness programs and services, which were canceled or put on hold during COVID closures and limited reopenings. In addition, her qualifications for developing a more robust wellness program at Drayson Center, increasing wellness-focused classes and other offerings, were one reason she was named new director.
Drayson Center is—for the large part—back to normal. In fact, new programs, services, and equipment have already been added to improve the experience of our members.
Dr. Knowlton most recently served as chair of the department of health and exercise at La Sierra University, in Riverside, California. In addition to leading the department staff, she served as an assistant professor, teaching a variety of classes in health and exercise science as well as mentoring students applying to LLU for graduate school.
She earned her master of science (MS) degree in physical therapy in 1989 from Andrews University, Berrien Springs, Michigan. In 2006, she completed her doctor of public health (DrPH) in preventive care at Loma Linda University.
She practiced as a physical therapist before turning to education, even serving as co-owner of a physical therapy contracting service in Michigan and maintaining a physical therapy clinic.
From August 1997 to June 2014, she served as a preventive care specialist for Lite Weights, Inc., part of the Beaver Medical Group, in Redlands, California. Following that, she was associate professor at the California Preparatory College, also in Redlands, where she taught a variety of classes. She later served as science teacher for 7th graders at Redlands Adventist Academy for a year.
Outside of work, Dr. Knowlton has variety of interests including music, fitness, and crafts. She taught piano and flute to a number of students for eight years. For nearly a decade, she served as director of music and worship at Azure Hills Seventh-Day Adventist Church, in Grand Terrace, California. She has taken part in marathons, half-marathons, 5- and 15K races, and triathlons, and enjoys mountain biking, gymnastics, ultimate frisbee (participating in local and regional competitions), yoga practice and instruction, skiing, tennis, pickleball, cross fitness, golf, and hiking or walking. Craft interests include crocheting, knitting, quilting, beading, and creating healthy, non-toxic skin care lotions, creams, and cleansers using essential oils.
Her diverse professional experiences will be put to use as Drayson Center director. She hopes to expand fitness and wellness programs, activities, and services, creating new opportunities for members to become more active and engaged in the mental, physical, social, and spiritual aspects of fitness and wellness.
Please stop by and say hello. Her door is always open.