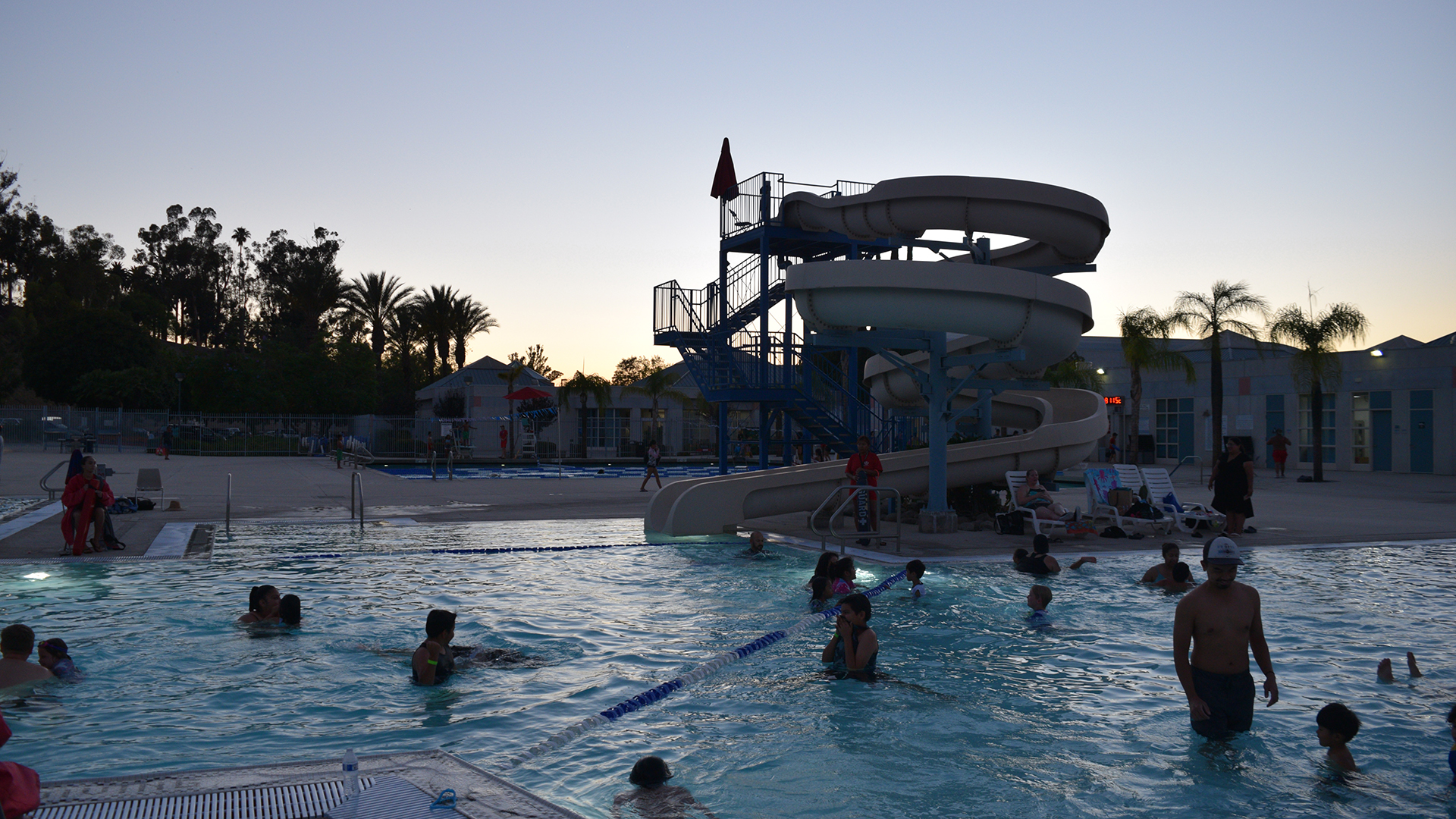 By lkidder - June 24, 2022
By Larry Kidder | More than 300 from the Drayson Center members and community were on hand for the first Swim-N-Cinema since the summer of 2019. The event provided the perfect way to end a hot summer day, with temperatures in Loma Linda reaching 100 degrees Fahrenheit—a foretaste of summer heat to come.
Life is returning to normal at Loma Linda University Drayson Center. As proof, the first Swim-N-Cinema event in three years took place Thursday evening, June 23, 2022. More than 300 families and friends from the Drayson Center membership and surrounding communities were on hand for an evening of water fun and the Disney movie, "Up."
Families brought food, lawn chairs, and of course towels and blankets for an evening under the stars. Many watched the movie, with some of the younger falling asleep midway. Others spent the evening diving or swimming in the lap pool, splashing in the leisure pool, soaking in the jacuzzi, or screaming down the waterslide (not everyone screamed).
This is the first of two Swim-N-Cinema events. The second will take place Thursday, July 7, and will feature the movie "Sing 2." Drayson Center members are invited to attend by simply scanning in, while community members may purchase entrance per person for $8 online (mydrayson.llu.edu, select "Day Passes") or $10 at the door.
To add excitement, a fire broke at around 5:00 a.m. Friday morning, June 24, just behind the tennis practice court. Fire crews quickly put out the blaze, but the fence and some conduits were damaged. The fire department suspects several railroad cars that were on fire from Redlands to the main train yard in Colton for igniting the blaze—which only burned up to the perimeter fence.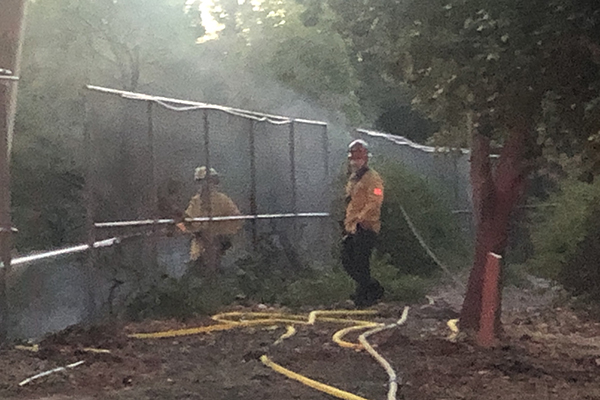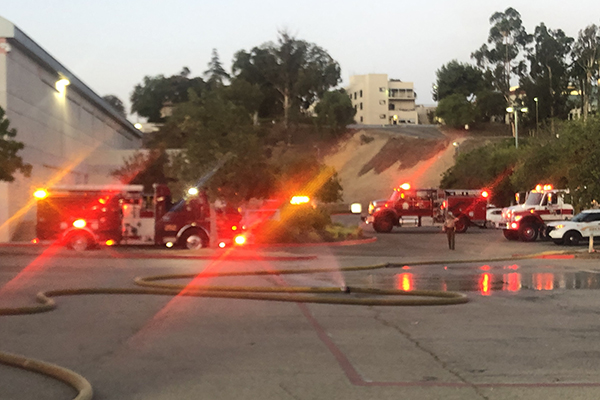 If you missed the first Swim-N-Cinema, don't make the same mistake twice. A cool swim and cool movie will be well worth your attendance. On July 7, gates will open at 8:00 p.m., swimming at 8:15 p.m., and the movie at 8:30 p.m.
We look forward to seeing you.