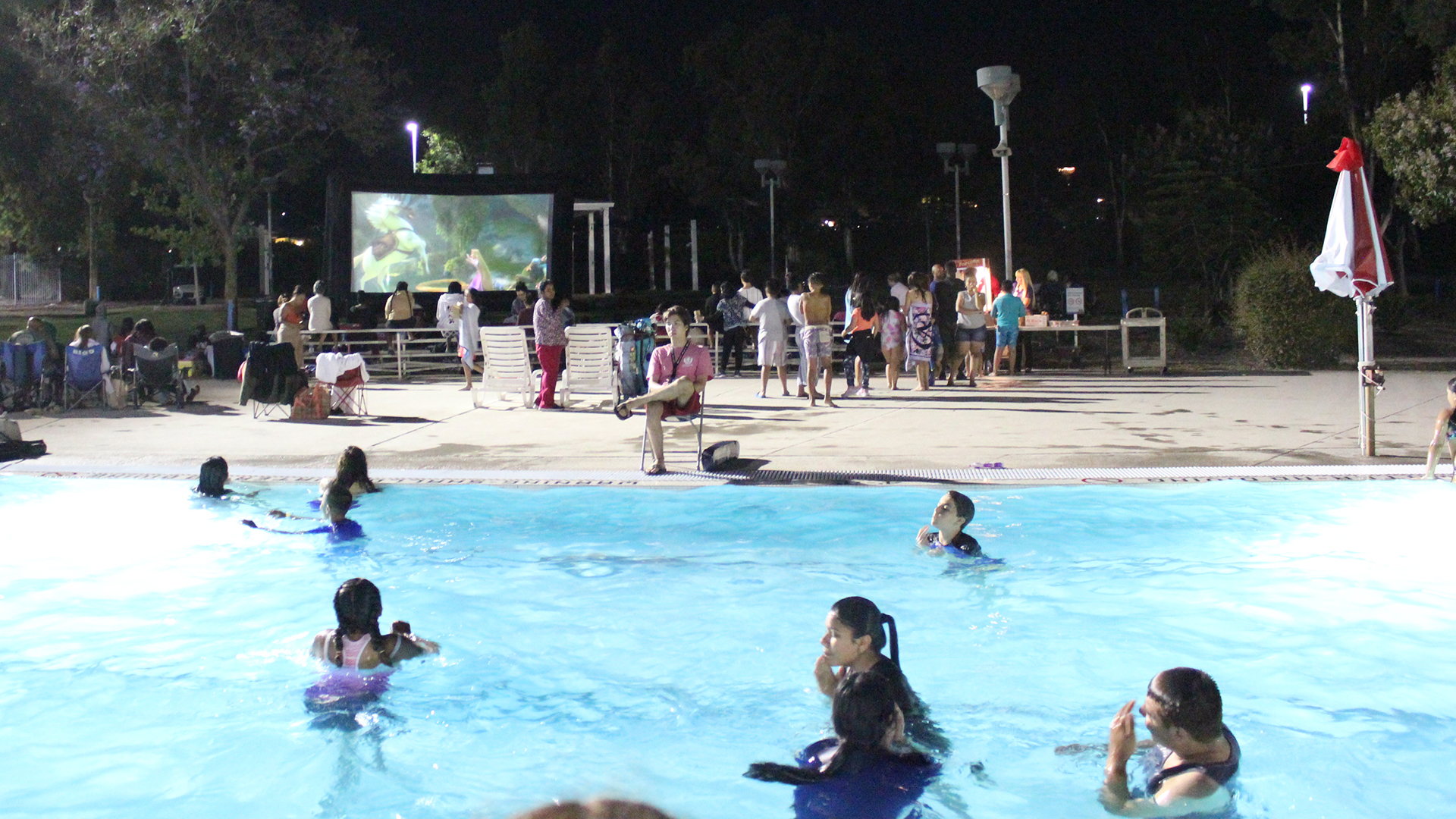 By lkidder - July 7, 2023
By Larry Kidder | Close to 400 individuals and families from surrounding communities were on hand for the first of two 2023 Swim-N-Cinema events. In addition to free popcorn and cool water following a hot day, the Disney feature blockbuster "Tangled" was shown on a giant pool-side screen.
Summer has officially arrived at Drayson Center. Summer Swim is in full swing and the first of two Swim-N-Cinema events took place Thursday evening, July 6. Approximately 400 people of all ages were on hand for an evening of summer fun.
The first featured Disney blockbuster movie, "Tangled," entertained those who wanted to spread blankets or towels on the grassy area next to the pool, or sit on lawn chairs or the bleachers. Free popcorn was dispatched all evening, and attendees enjoyed the diving board, training pool, leisure pool, and waterslide.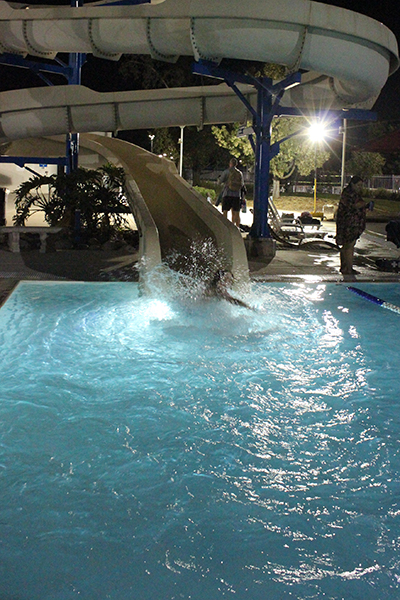 There is a person in the midst of the splash. The waterslide was enjoyed by "kids" of all ages.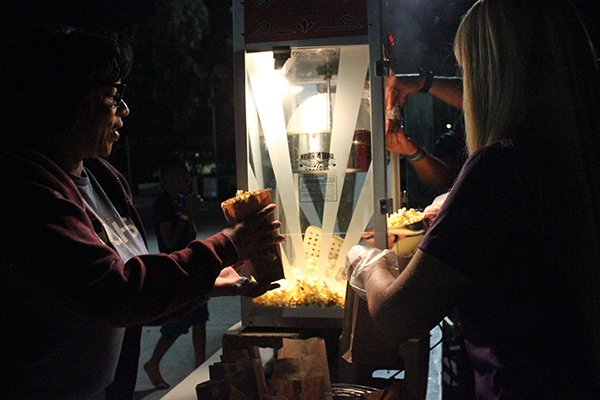 A bag of freshly popped popcorn was about the only thing that could further improve the evening.
If you missed the first Swim-N-Cinema, you have another chance to be part of the fun. In two weeks, on Thursday, July 20, "Toy Story" will be the featured movie.
The gates will open at 8 p.m., with swimming at 8:15 p.m. The movie starts 15 minutes later at 8:30 p.m.
To purchase tickets, visit mydrayson.llu.edu. Valid members and season pool pass holders are free.
We look forward to seeing you there.