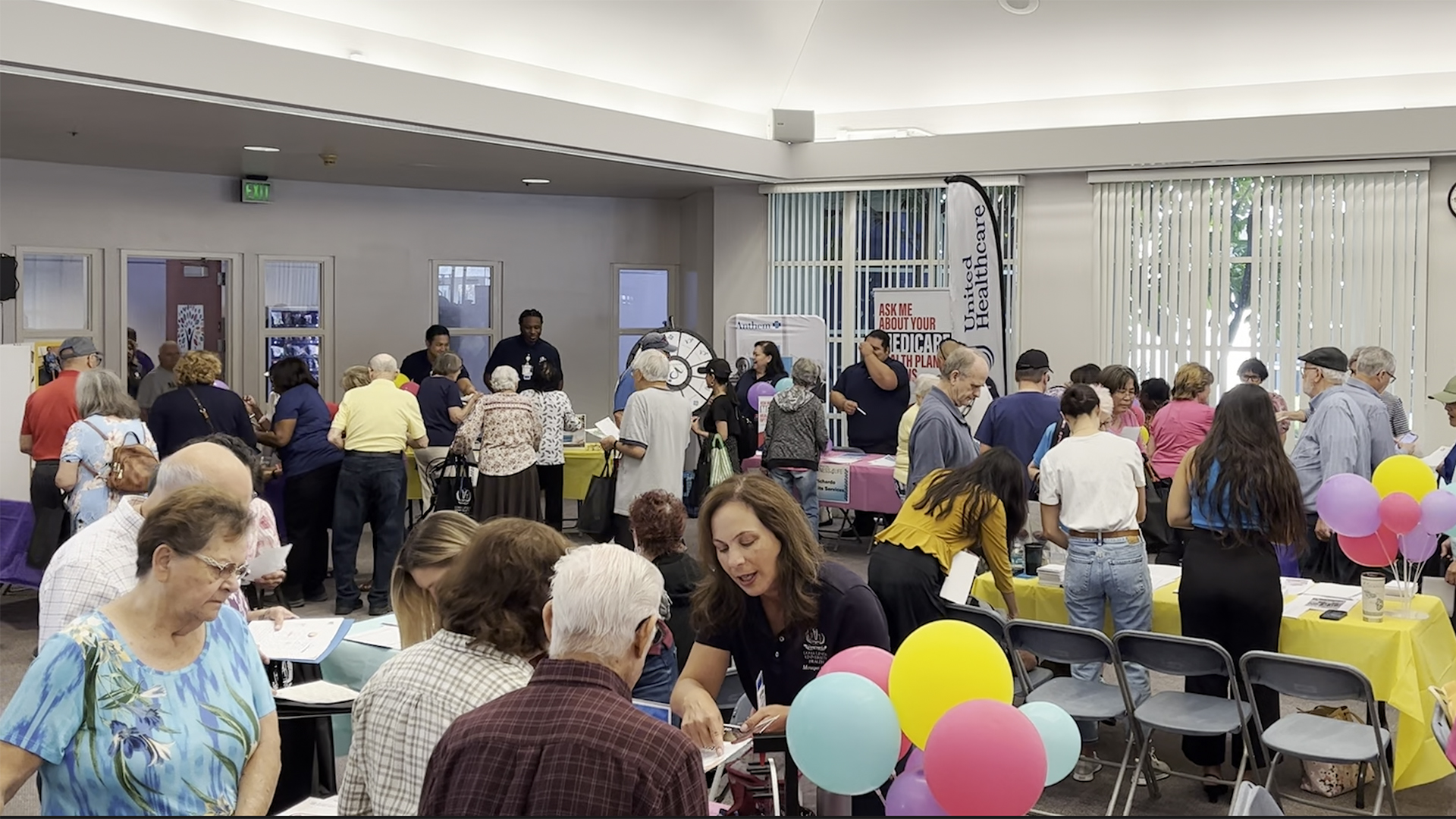 By lkidder - October 30, 2023
By Larry Kidder | A wide variety of senior-focused activities drew close to 500 seniors to Loma Linda University Drayson Center on Friday, October 20, 2023 (scroll down for more photos; to watch some video footage of the day, click here).
The first-ever 2023 Super Senior Day at LLU Drayson Center was well-attended by senior citizens from surrounding communities. Held on Friday, October 20, from 9 a.m. to 12 noon, the event drew nearly 500 seniors over three hours, introducing them to 23 exhibitors who provide senior-focused programs and services, inviting them to participate in several senior-friendly fitness classes, and even providing a nutrition-focused lecture.
Super Senior Day replaces the former Senior Wellness Fair, previously held in Opsahl Gym. Exhibitors were placed throughout Drayson Center, and seniors were encouraged to explore the entire facility.
Drayson Center has offered a special discounted membership for seniors since 2005. On weekdays, the facility used to be empty. The idea of allowing seniors in the community to use Drayson Center during the hours of 7 a.m. and 3 p.m. weekdays as well as all day Sundays was born. A senior wellness coordinator was hired and a committee of seniors organized to oversee the development of the Senior Wellness Program.
Today, seniors enjoy a number of fitness classes that are tailored to their need as well as special social get-togethers throughout the year tied to holidays. Lori Langford, events manager, also oversees the Senior Wellness Program. Faith Medina, her administrative secretary, assists Lori in serving the needs of seniors. The Senior Advisory and Planning Committee (SAPC), first organized in 2005, still meets regularly to provide guidance and direction for senior programs and events.
"We were very pleased with the number of seniors attending Super Senior Day," Lori says. "Having the event throughout the facility is a change from previous years, and we weren't sure what the response would be. Everyone I talked to seemed to really enjoy themselves."
Drayson Center seniors enjoy a monthly membership rate of $30 per month. Seniors with UnitedHealthCare insurance may have their membership fee covered through the Renew Active program. Contact Drayson Center at 909-558-4975 or explore the senior wellness pages of this website for more information.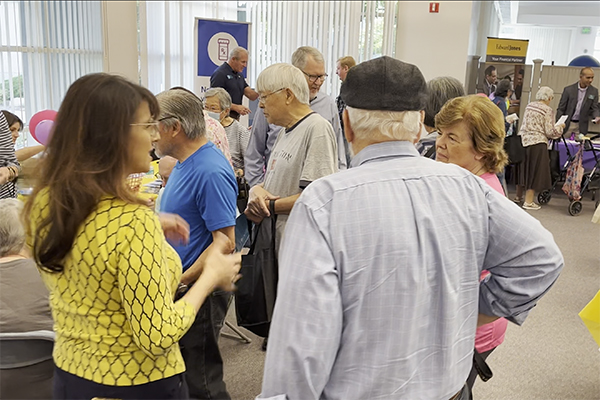 Exhibitors were spread throughout the facility. Here, several seniors chat with an exhibitor in the Student Lounge.
A senior practices putting out a digital fire, learning the best techniques for successfully fighting a fire.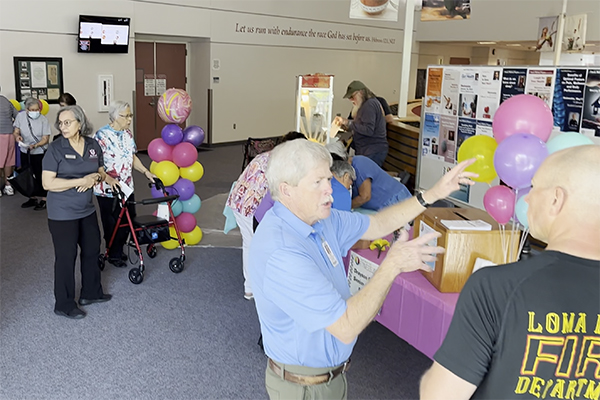 Yes, there's a popcorn maker (both human and machine) filling bags of free popcorn for participants.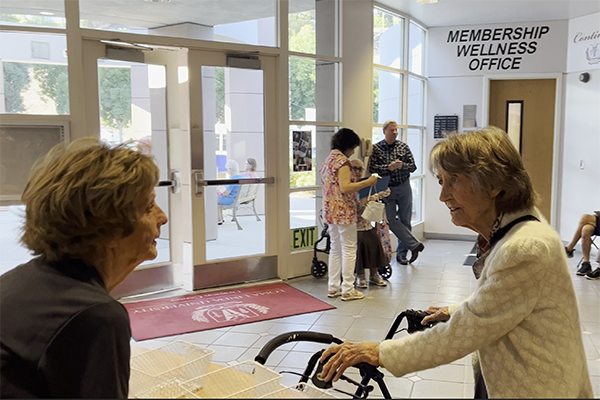 Members of the Senior Advisory and Planning Committee served as hosts for Super Senior Day visitors.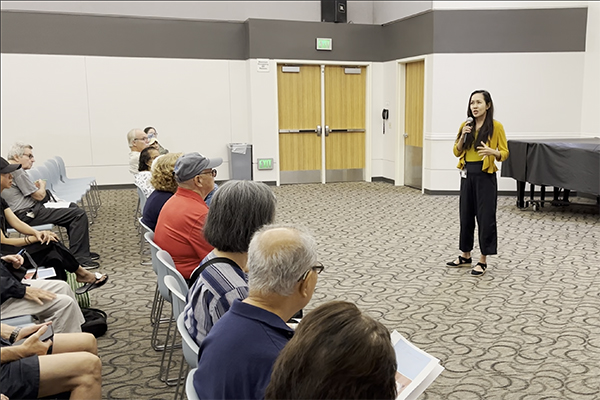 JeJe Noval, a member of the School of Allied Health Professions nutrition faculty, gave a lecture on the topic of nutrition for seniors.