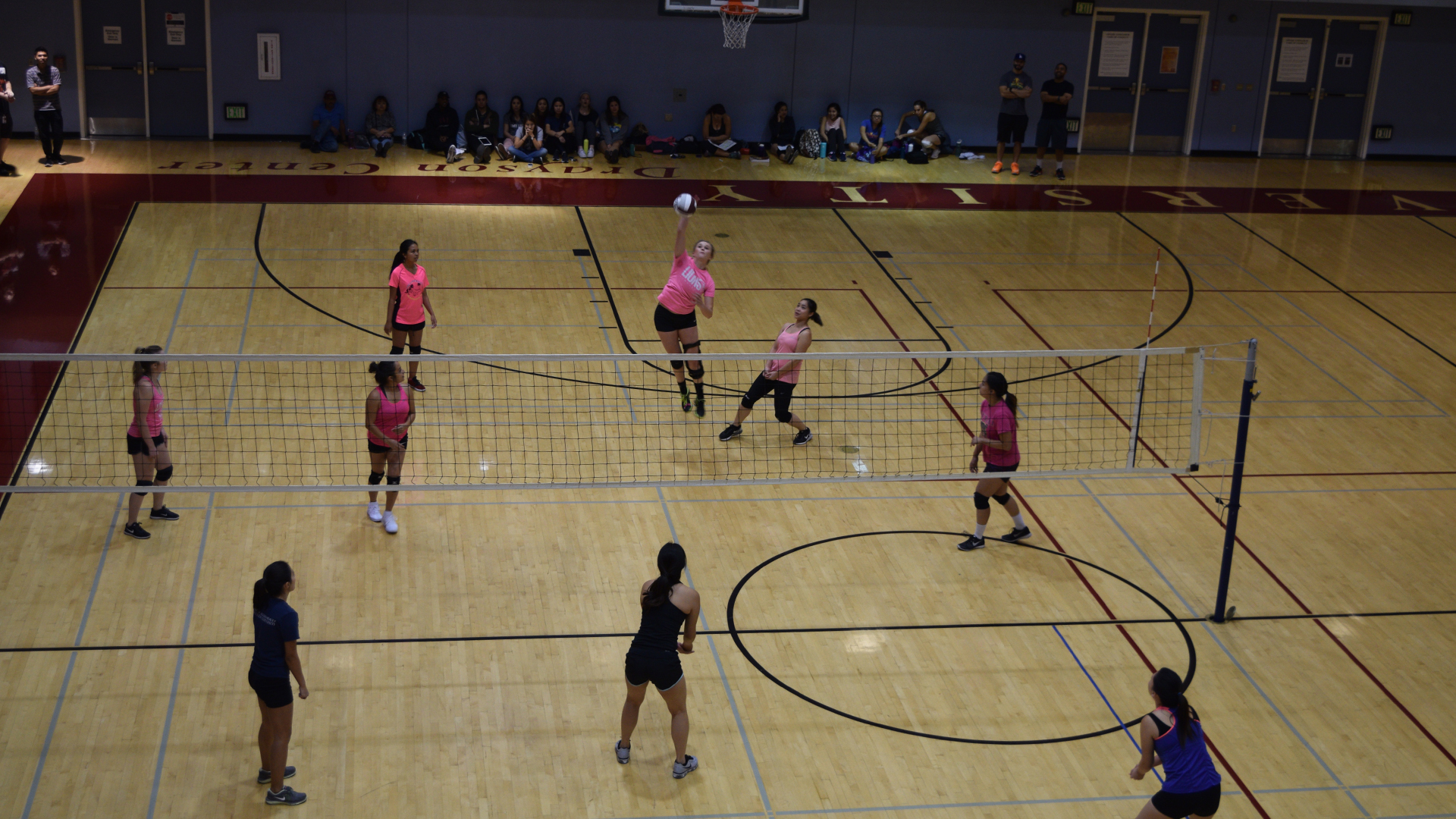 By lkidder - October 17, 2017
By Larry Kidder | A team member lines up an overhead smash—also known as a spike—as two women's volleyball teams face off in Opsahl Gym. Scroll down for an additional photo.
Intramural league players are already competing in five sports for the fall 2017 quarter. Seventy-one teams are involved in flag football, volleyball, indoor soccer, basketball, and softball leagues. Teams are composed of approximately 400 students and 200 employees and/or community members.
Following a day of intense study or work, intramurals provide a great way to unwind and socialize. "We take great effort to start and end on time," says Edwin Jones, intramurals manager at Drayson Center. "We respect the time of our students, employees, and community members who have other things to do but still make the effort to take part."
Winter intramurals will include co-rec (both genders) volleyball, dodgeball, and basketball, as well as women's short soccer (7-on-7) and full-field soccer (11-on-11). Both soccer options are open to anyone who shows up and wants to play.
For more information, select the "Intramurals" dropdown menu.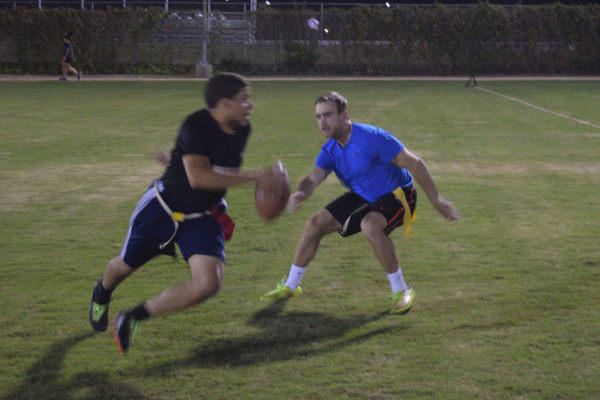 A flag football quarterback outmaneuvers a rusher during intramural league play.