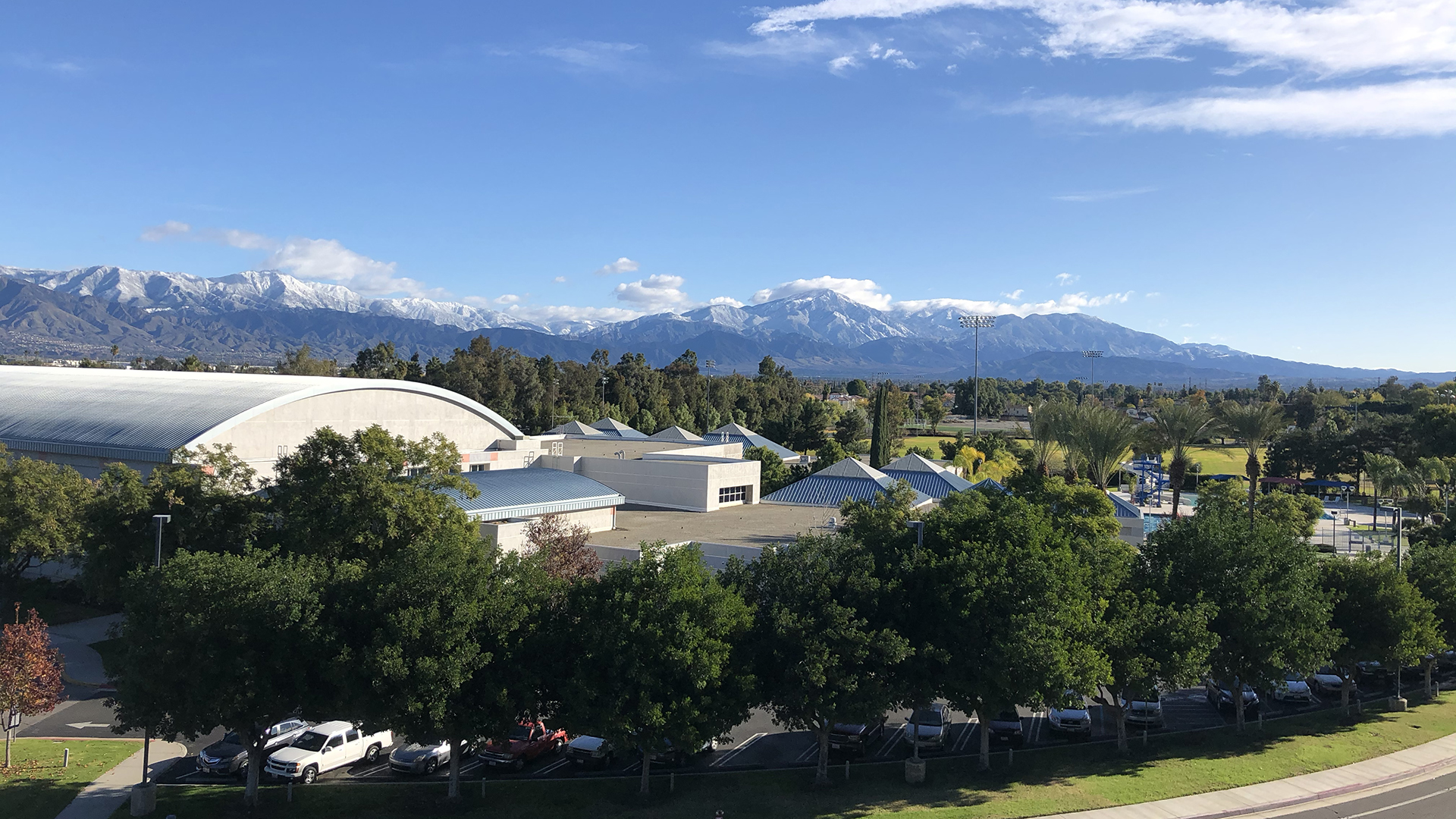 By lkidder - December 27, 2019
By Larry Kidder | Drayson Center on a cold winter's day …
You may see photos like the one above used to represent Loma Linda University Health from time to time.
Don't be fooled. We don't have this much snow on the mountains most of the time, but it is beautiful when we do. A patch of weather over Christmas left us with this present when we awoke this morning, Friday, December 27.
For a full panorama, looking north from the "hill beautiful," literal translation of the name "Loma Linda," click here.
As your holiday time continues for a few more days, we ask for God's richest blessings on you and yours.