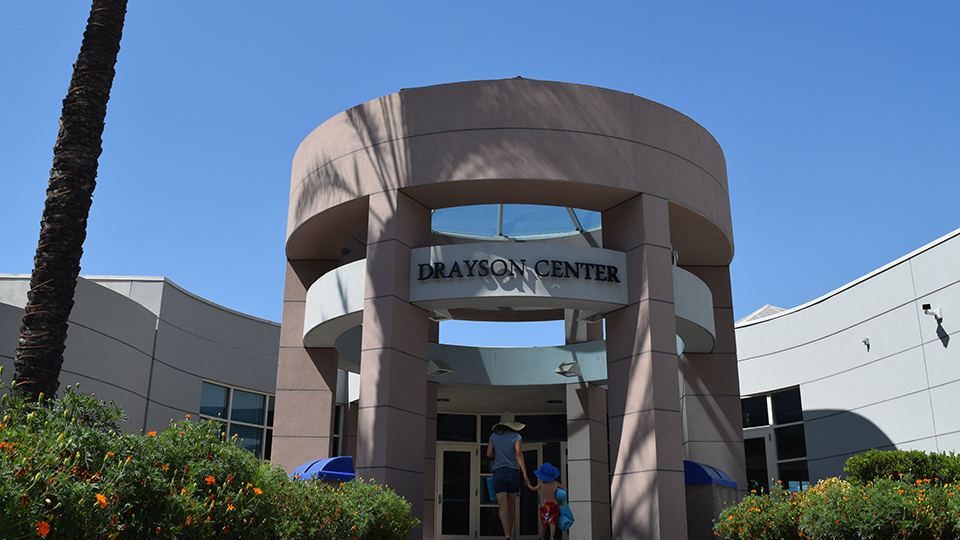 By lkidder - July 26, 2017
By Larry Kidder | People of all ages and backgrounds—students, employees, their families, and the community—are able to live the principles of wholeness at Loma Linda University Drayson Center.
Wholeness is a buzzword on the campuses that comprise Loma Linda University Health. The concept has been discussed by administrators, employees, and students. Committees have met and labored over ways to define it. Why? Because wholeness is what makes the entire organization different from other academic health care centers around the world.
What is wholeness? "Wholeness means the lifelong, harmonious development of the physical, intellectual, emotional, relational, cultural, and spiritual dimensions of a person's life, unified through a loving relationship with God and expressed in generous service to others," according to the University Philosophy webpage.
The question is: do administrators, employees, students, and family members of the various Loma Linda University Health entities live the principles of wholeness themselves? It's one thing to research and teach the principles to students, patients, and community members. It's quite another to "practice what we preach."
Loma Linda University Drayson Center is headquarters for the practice of wholeness, serving close to 19,000 employees and family members, as well as nearly 7,000 students and their families.
The center also reaches into the community, serving about 6,000 community members ranging from senior citizens to corporate groups to families with young children. These individuals, who may have no other connection to Loma Linda University Health, help to fund the many programs and services that students and employees enjoy. Drayson even rivals many of the organization's clinical facilities for community service, outreach, and impact.
Senior citizens comprise a major portion of the community, with a membership of more than 1,000. Of these, close to 400 are 80 years or better, and receive a complimentary senior membership. Drayson Center seniors enjoy a full array of senior-focused fitness and social activities during the hours of 7:00 a.m. and 3:00 p.m. weekdays, and all day Sunday.
"Our goal is to keep our seniors happy, healthy, and involved," explains Donald Sease, MBA, director of Drayson Center. "We want them to stay out of the hospital and independent in their own homes as long as they can."
Drayson Center is far more than a fitness center. While the facilities and equipment rival those of fitness centers in the area, Drayson also offers top-level personal training, medical massage, nutrition counseling, sports and recreational activities, and a host of other activities and services. As many as 2,000 people use the facility on an average day.
During major events, such as banquets and graduations—which typically take place in Opsahl Gymnasium or Drayson Center conference facilities—the daily numbers swell significantly. At large conferences, banquets, and other events, close to 3,000 people will utilize the facility. During multiple graduation ceremonies in June each year, as many as 11,000 graduates, faculty, staff, and guests will enter Drayson Center.
All full-time benefitted employees and students at Loma Linda University Health—as well as spouses and dependents—enjoy free access to Drayson Center. The addition of physical exertion, as well as social interaction in a relaxed and positive setting, can make all the difference in balancing the lives of employees, students, and their families.
"We want to keep our members healthy and happy," attests Sease, "helping them meet their physical and social needs—and even their spiritual needs—so they can be reenergized and renewed."
Sease adds, "We also intend to provide a state-of-the-art environment where those attending programs, special events, and activities feel safe, comfortable, and well cared for."
To learn more about the programs and services, explore more of this website, drayson.llu.edu.