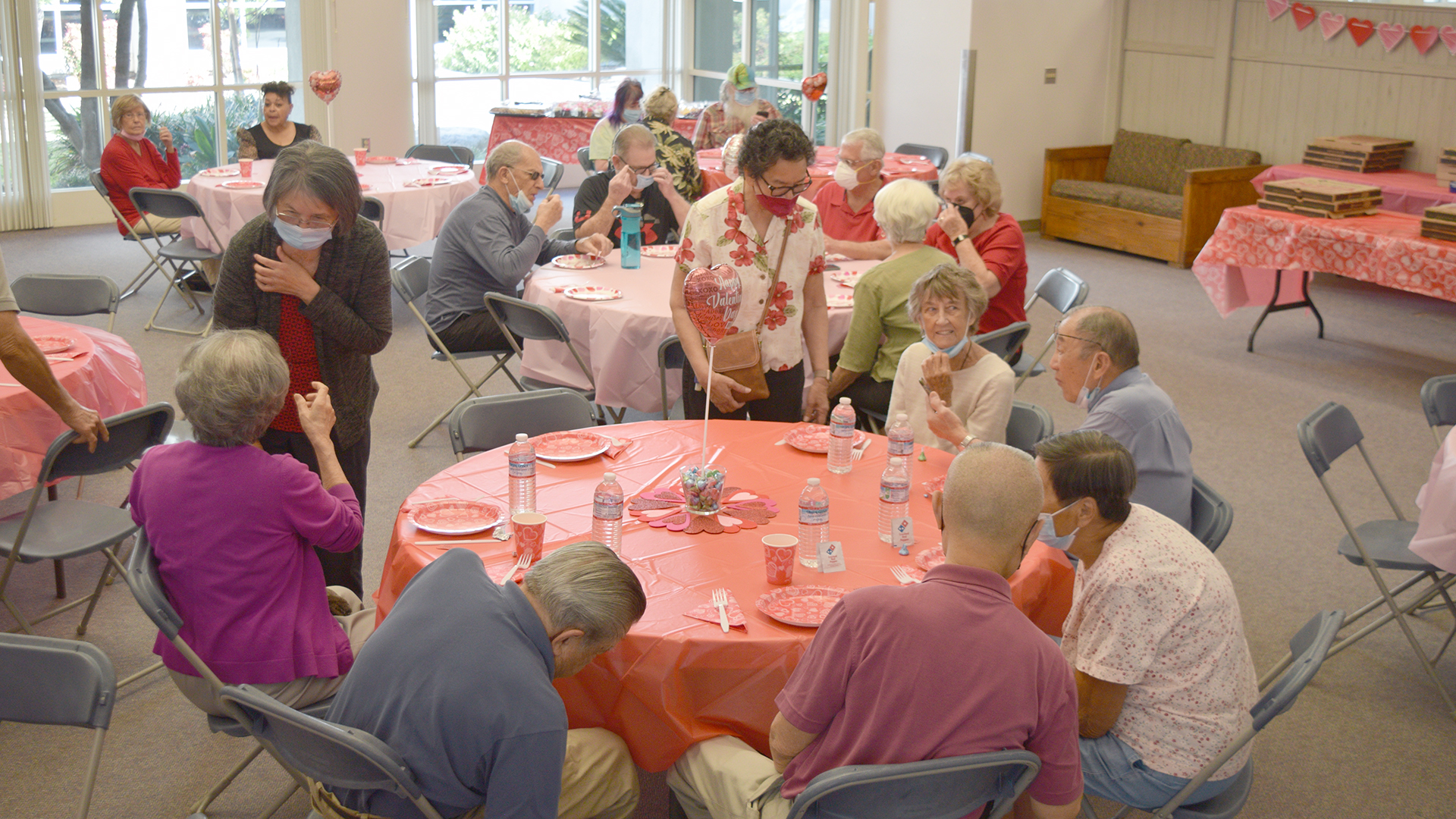 By lkidder - February 23, 2022
By Larry Kidder | Two recent events—a Senior Valentine's Day Luncheon and a presentation on Heart Health—were well-attended, showing that LLU Drayson Center's seniors are ready to get back to normal. Scroll down for more photos and a video of magician Zac Swan.
Two recent well-attended events are clear evidence that Loma Linda University Drayson Center seniors are missing face-to-face time together. On Friday, February 11, 2022, close to 90 seniors attended the first Valentine's Day event in two years. For 2022, the decision was made to provide the food rather than hold the traditional potluck-style event.
On Wednesday, February 16, nearly two dozen seniors were on hand to learn about "Heart Health & You," presented by Azucena (Ace) Dominguez, RN-BSN, CCM, from Loma Linda University Health Managed Care. Dominguez provided a general review of heart function, then talked about the benefits of diet, exercise, and reduced stress on heart health.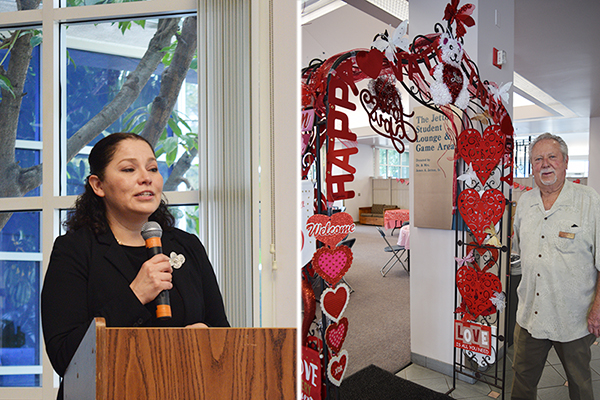 Azucena (Ace) Dominguez, RN-BSN, CCM (left), from Loma Linda University Health Managed Care, speaks about heart health and how seniors can maximize their heart function. Ron Martin (right) stands next to the archway that he handily decorates for senior events such as the Valentine's Day Luncheon and Mother's Day Tea.
The Valentine's Day Luncheon featured magician Zac Swan, a young up-and-coming interactive entertainer, who wowed the audience with his magic and stories.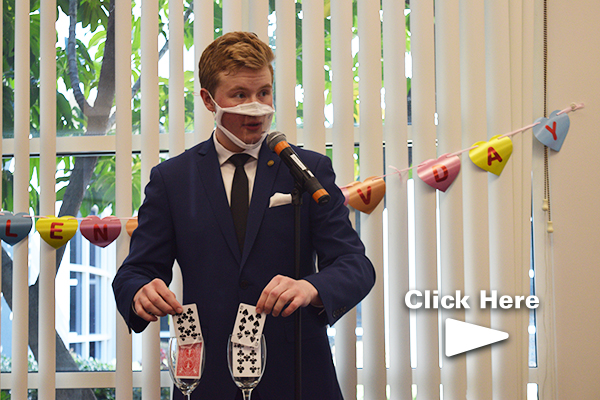 Up-and-coming interactive entertainer Zac Swan baffles the audience with one of a number of card tricks. To watch a video of Zac in action, click on the photo.
The next major Senior Wellness Program event will be the annual Mother's Day Tea, held in May, followed by the Dad's Day Celebration in June. Monthly presentations focus on various aspects of senior health.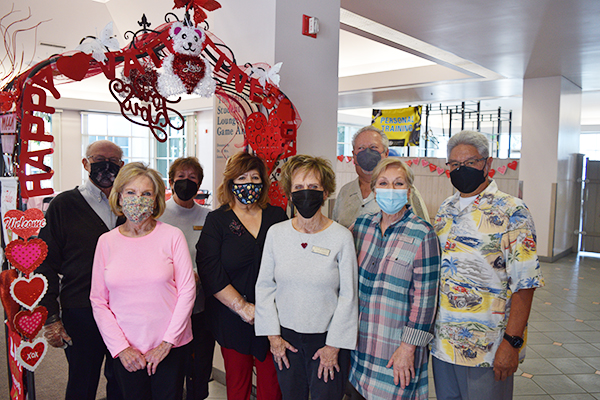 Senior Wellness Committee members take a moment from the hustle and bustle of setting up for the lunchon to smile for the camera (yes, they are smiling). The committee was first organized in 2004 and has worked with the senior wellness coordinator to plan for a variety of social events over the years. Bess Getman (not pictured), events manager at LLU Drayson Center, serves as the current coordinator.
Watch for announcements and details as they become available by visiting drayson.llu.edu and selecting the Senior Wellness tab.