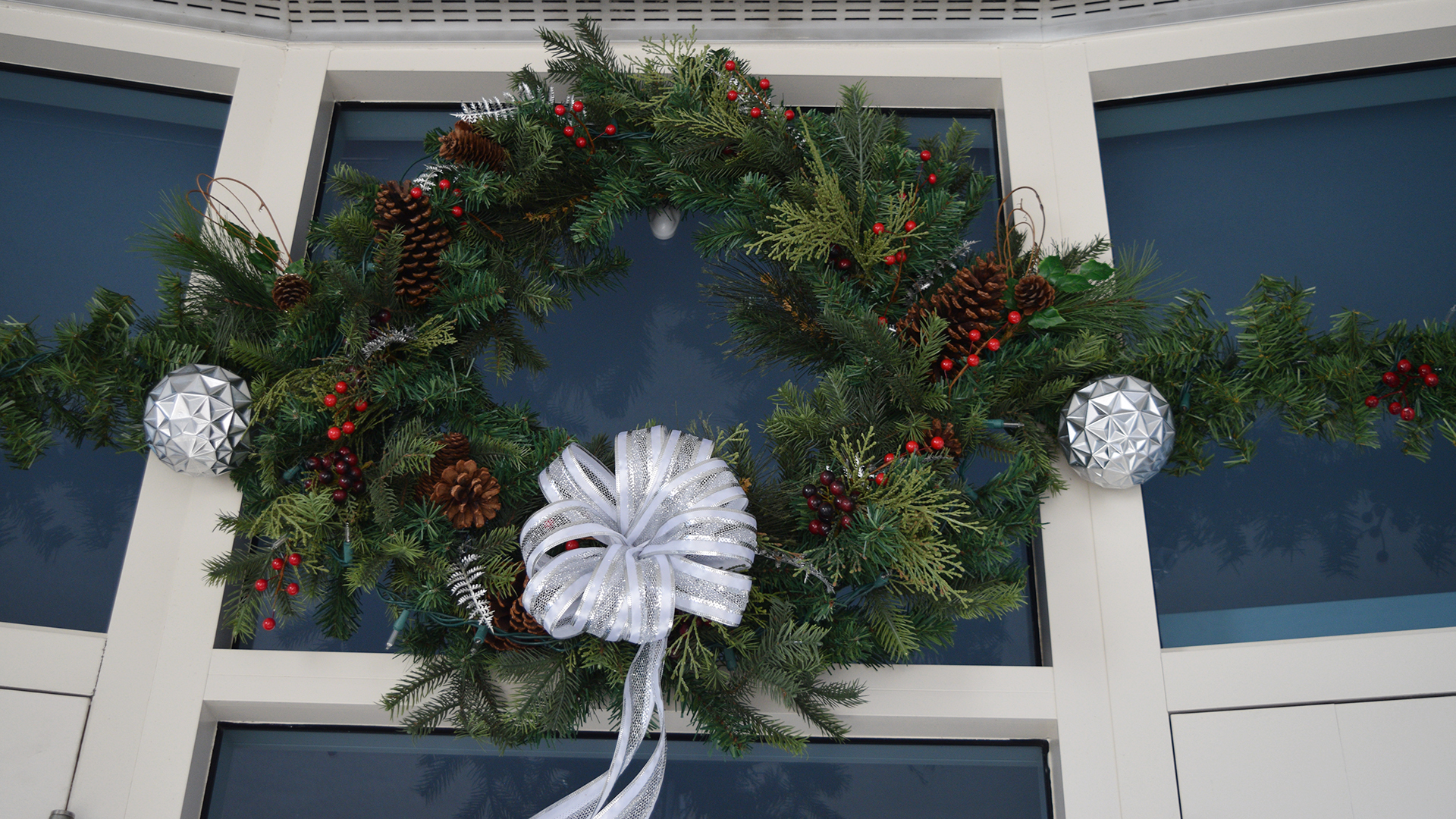 By lkidder - December 5, 2019
By Larry Kidder | To borrow from a familiar Christmas song, "It's beginning to look a lot like Christmas" at Drayson Center. A festive wreath will greet members over the coming weeks. Scroll down for more holiday photos.
Christmas celebrations have begun at Drayson Center. As 2019 draws to a close, we are particularly thankful and blessed by the support of our members and friends. We trust that you have found fitness, friendship, and fun within these walls.
Food provides an important ingredient for the holidays. Enjoy the feasts that are sure to come, but give your body a chance to burn off the calories.
In light of that, we will be open for our normal hours except for Christmas Eve and Day, December 24 and 25, as well as New Year's Eve and Day, December 31 and January 1, 2020.
During the lighter holiday times, we take the opportunity to refinish the wooden floors in the facility. This will take place from Monday, December 16, through Wednesday, January 1.
Our wood floors include Opsahl Gymnasium, the racquetball courts, and Studios A and B. However, the rest of the facility is open, ready, and waiting for you.
Again, it is our pleasure to serve you at Drayson Center, and we look forward to many more good times in 2020. Thank you and Happy Holidays!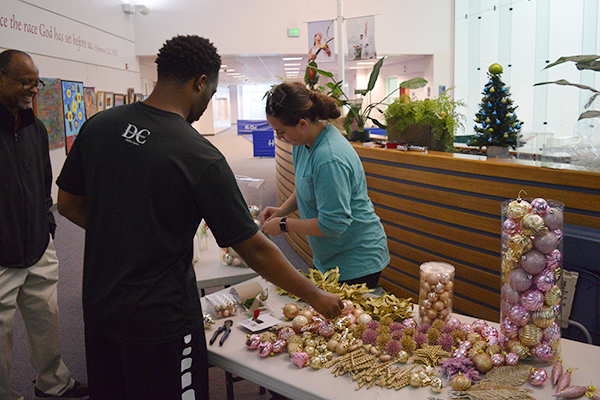 Kayle Morris (right) from aquatics, and Quinton Hamilton (center) from membership, prepare the ornaments for the 15-foot Noble Fir just beyond the turnstyles. Blake DeShields (left), finance, offers words of encouragement and moral support.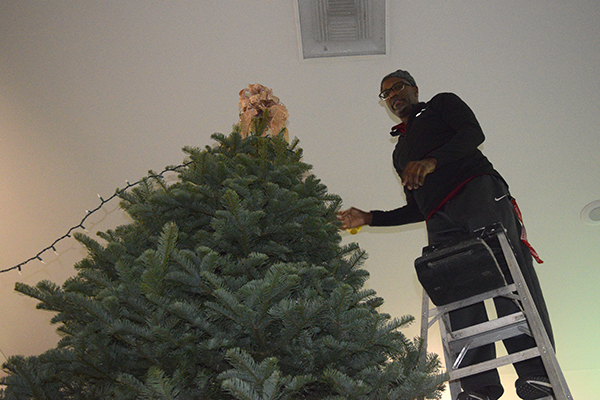 Thankfully, Edwin Jones from intramurals is not afraid of heights as he decorates the top of the 15-foot tree.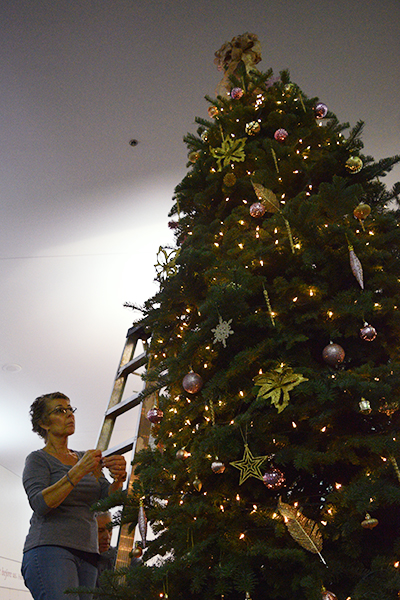 Lyn Berlingerie, personal training, strategically places an ornament as the decoration process nears completion.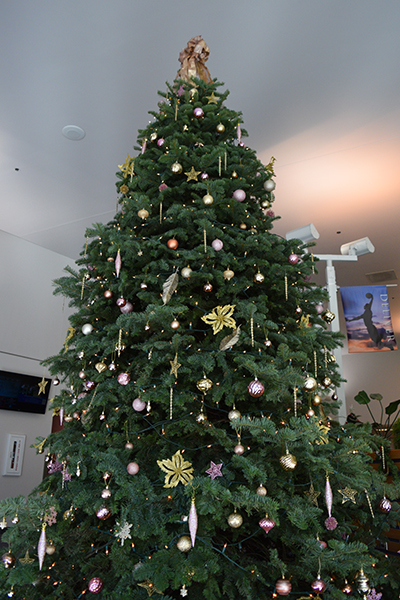 The finished tree is quite spectacular. Rockefeller Center, watch out!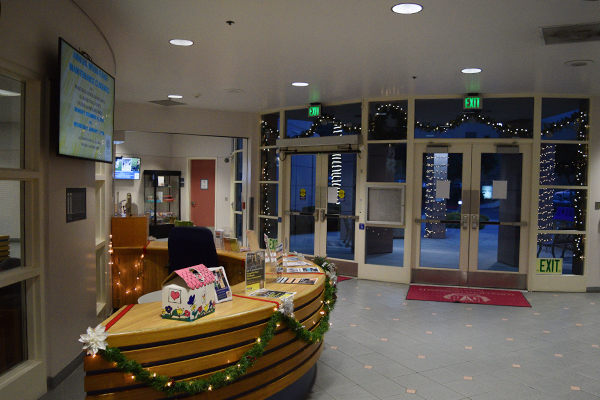 As evening settles in, the Drayson Center lobby is accented by Christmas lights. The entire decoration process has been organized by Brandy Juarez, from events.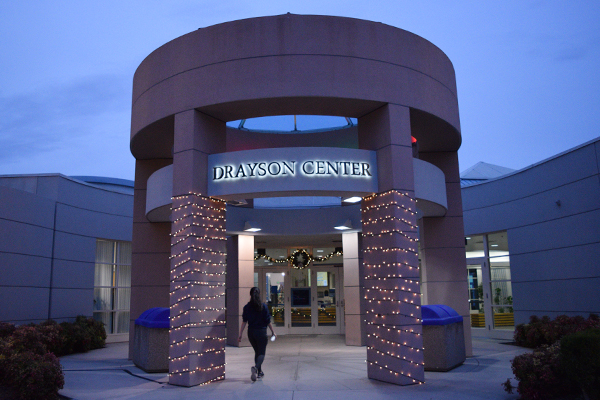 An inviting scene greets members and visitors as they enter Drayson Center.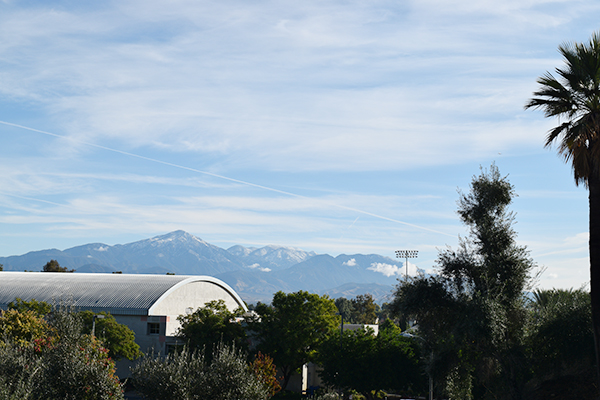 This time of the year is particularly beautiful in Southern California, with the air washed clean by a night of rain. Yes, that is snow on the San Bernardino Mountains in the background.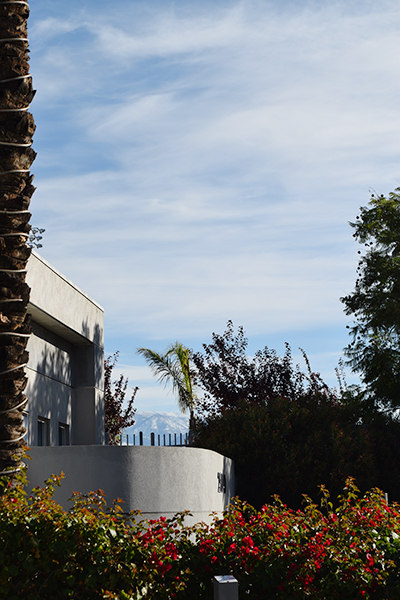 Looking east as you enter Drayson Center, the snowy mountains in the background are framed by the garden-like grounds of Drayson Center.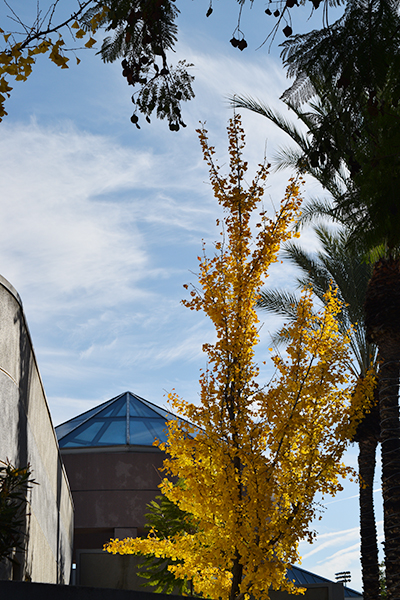 A tree shows its fall colors, with the front entrance in the background.