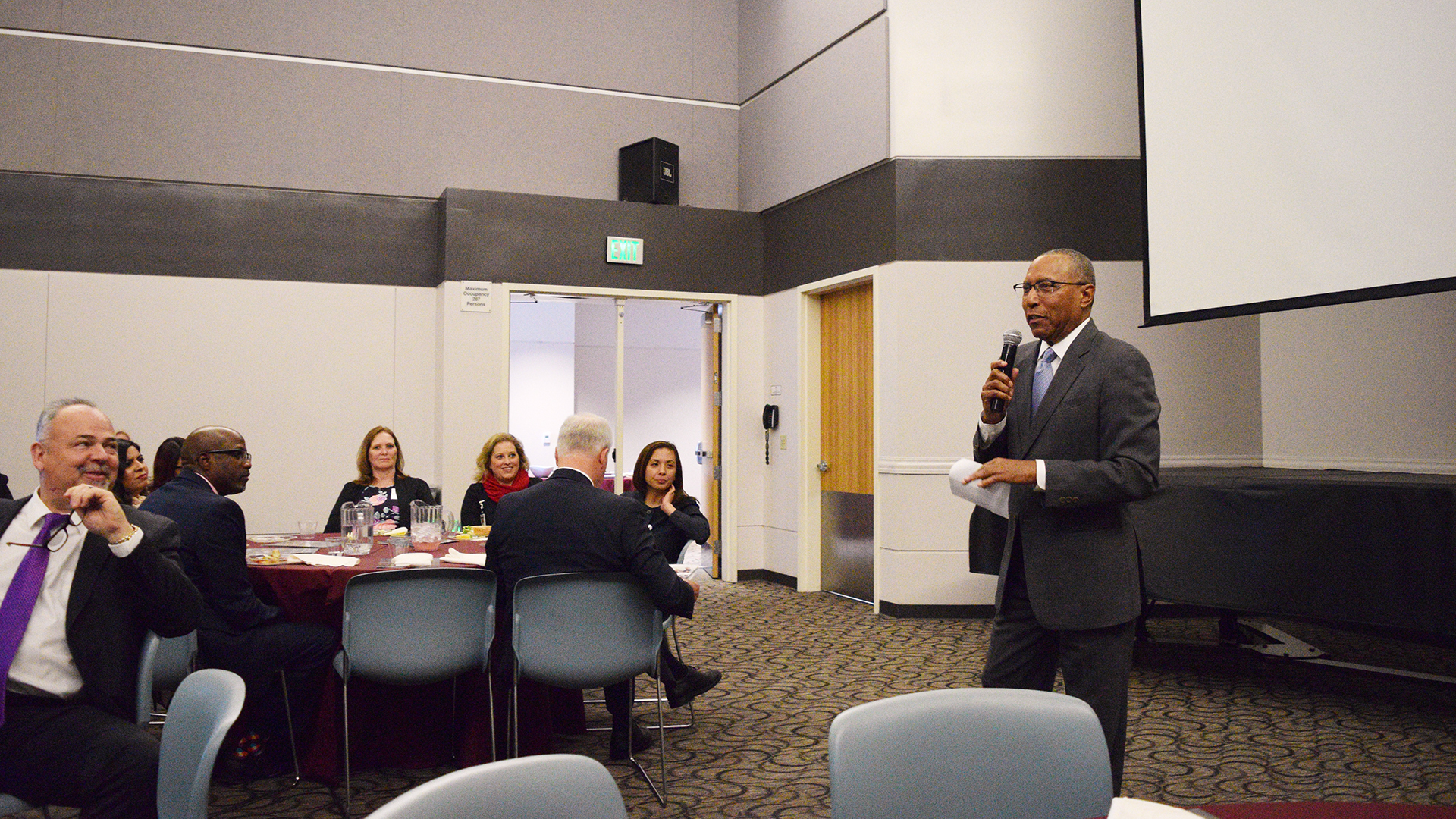 By lkidder - February 26, 2020
By Larry Kidder | Donald Sease, director of Drayson Center, addresses members of the Loma Linda University Health Board of Trustees and leadership team during a special celebratory 25th Anniversary Luncheon.
Drayson Center hosted the Loma Linda University Health Board of Trustees on Tuesday, February 25. The luncheon included three videos and presentations by Donald Sease, Drayson Center director; Edwin Jones, intramurals manager; and Michael Rister, aquatics and fitness manager.
Following the presentations and buffet meal, close to 60 luncheon attendees toured Drayson Center. For those at the facility early Tuesday afternoon, they were the people in suits who were clearly not here to work out—although some board members and administrators insisted on trying out several pieces of exercise equipment.
Board members and administrators alike expressed appreciation and admiration for the facility, programs, staff, and members at Drayson Center.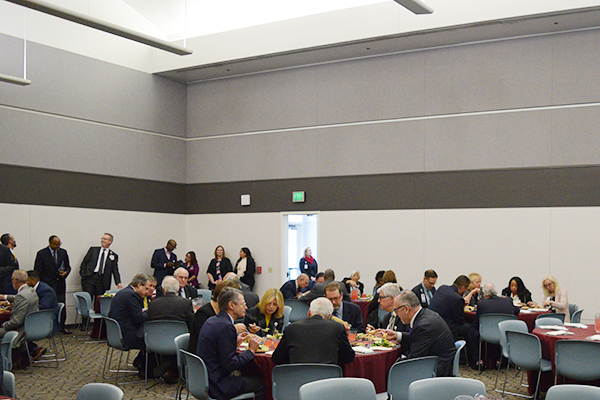 Members of the LLUH Board of Trustees and leadership team enjoy a buffet lunch break during a full day of Tuesday board meetings. Following lunch, a number of attendees took a tour of Drayson Center.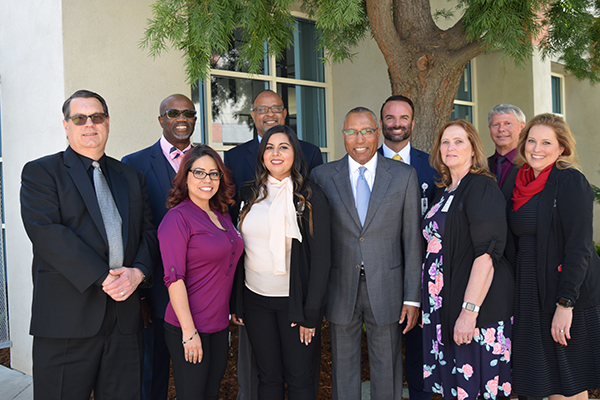 The Drayson Center leadership team donned formal attire and served as hosts for the luncheon.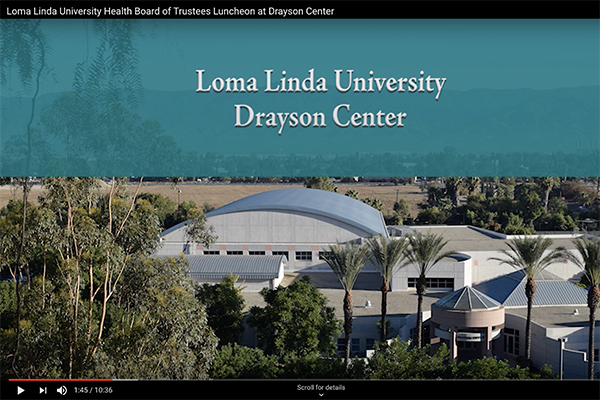 Watch the video that was presented at the Board of Trustees luncheon. Click on the photo above …