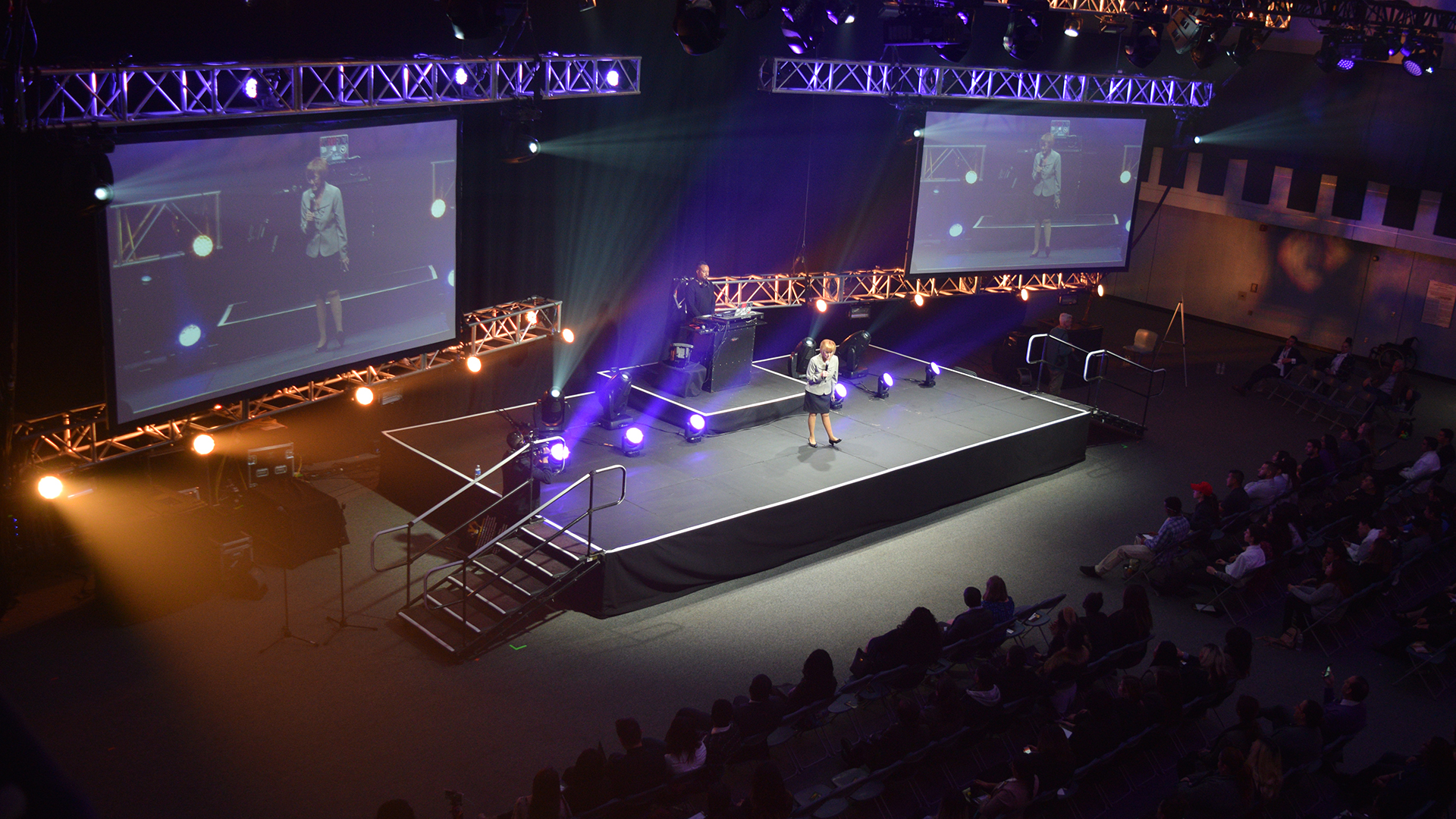 By lkidder - March 16, 2018
By Larry Kidder | Opsahl Gym was filled with hundreds of enthusiastic high school-age young people, attending the Annual Y4 event hosted by Drayson Center. The event was sponsored by San Bernardino County Department of Workforce Development. Scroll down for more photos.
Hundreds of young people from San Bernardino County communities descended upon Loma Linda University Drayson Center for the Annual Y4 workforce development event on Friday, March 16.
Energy and excitement reverberated throughout Drayson Center's Opsahl Gym, the main venue, as well as Collins Auditorium and Martinson Conference Room, where a number of workshops took place to acquaint high school students with employers and educators in the community.
Representatives from San Manuel Gateway College (SMGC), part of Loma Linda University, were on hand to promote a number of health-related entry-level programs. The college offers three nine-month programs—Medical Assistant, Pharmacy Tech, and Nursing Assistant—as well the 18-month Surgical Tech program.
Arwyn Wild, MA, executive director of SMGC, was joined by representatives from the several of the SMGC programs, headquartered at the SAC Health System building just east of the I-215 freeway in San Bernardino.
The Y4 event is organized by the San Bernardino County Workforce Development Board, which oversees federal grant money distributed by the U.S. Department of Labor as part of the Workforce Innovation & Opportunity Act.
The event brings together educators and employers who can assist area high school students in taking the next steps in their career development. Student attendees were able network with area employers, including the U.S. Military and local law enforcement.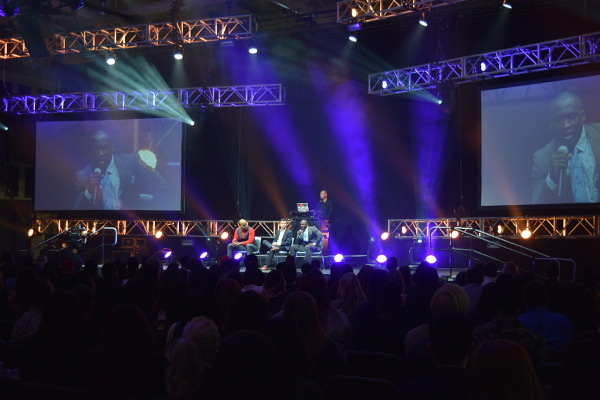 A young person who found his way to success in spite of multiple arrests as a teenager shares his story with attendees.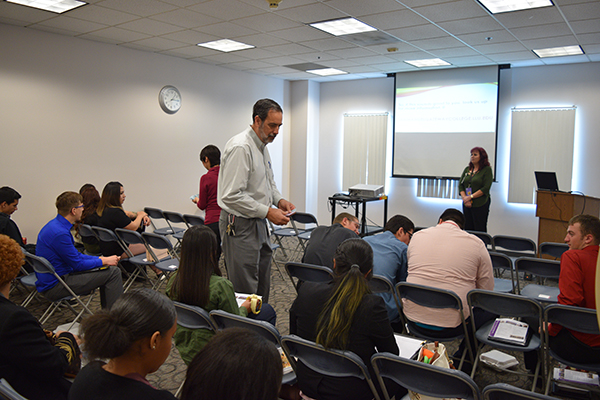 Arwyn Wild, MA, executive director of San Manuel Gateway College, part of Loma Linda University Health, distributes contact information to students interested in the school's Pharmacy Tech program.