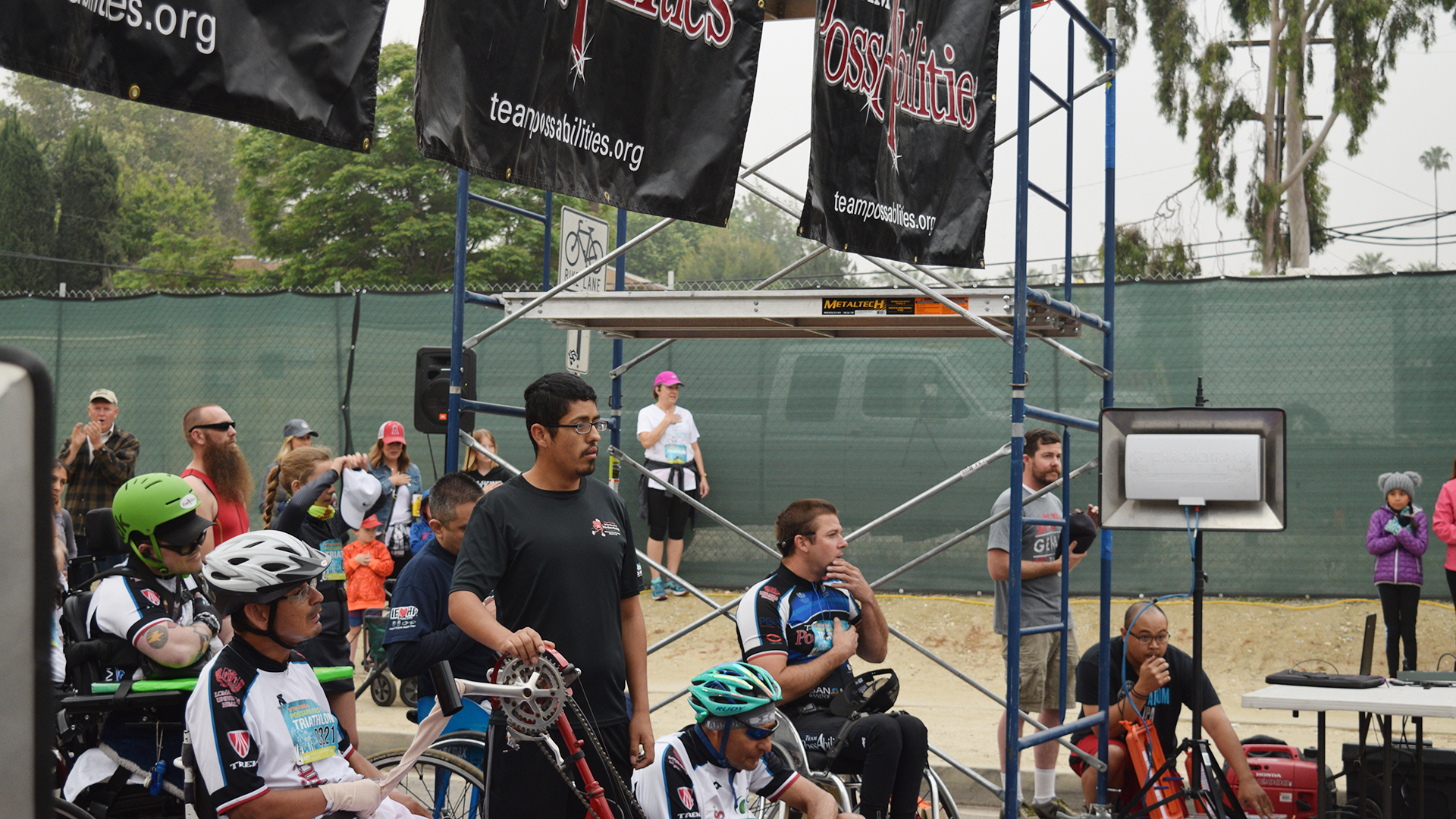 By lkidder - May 13, 2019
By Larry Kidder | Participants in the PossAbilities Triathlon and 5k for 2019 pause for a moment for the Pledge of Allegiance, preceding the starting of the race. More than 1,000 individuals took part in the fundraising event.
More than 1,000 individuals ran the 5k, and a number took part in the triathlon for the 2019 PossAbilities Triathlon and 5k, held on Sunday morning, April 28. The event took place at Loma Linda University Drayson Center and on surrounding city streets.
The annual event raises funds for various activities designed to engage physically challenged individuals in fitness and sports events, as well as create opportunities for social contact. Mentally challenged individuals are also included in the program.
For more information, visit https://teampossabilities.org/.
PossAbilities cyclists approach the corner of Barton Road and Anderson Street, part of the route for the 2019 triathlon.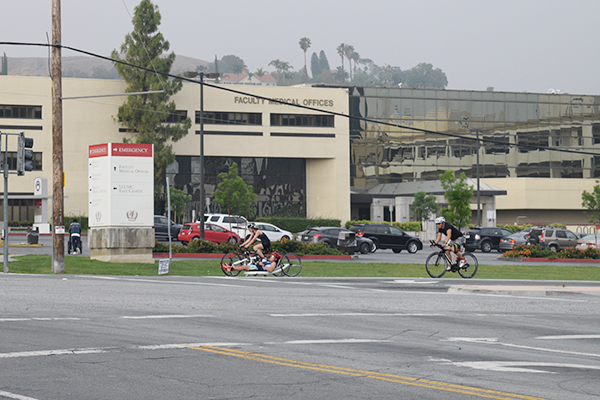 Riders pass Loma Linda University Health Faculty Medical Offices, next to the race route.