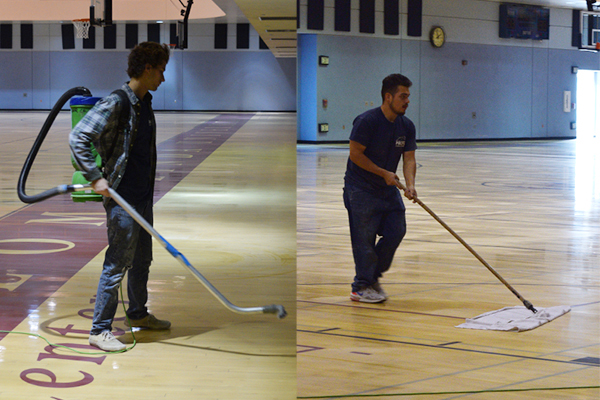 By lkidder - December 16, 2019
By Larry Kidder | Why do the Drayson Center floors look brand new in January? Because they receive tender loving care (TLC) in December.
Yes, the areas with wooden floors are closed, cancelling many of the classes and other activities you've come to enjoy. But the wait will be worth it on January 2. The floors will seem like they're band new, with the tackiness that allows for quick turns and other maneuvers.
You may not realize it, but these are the original floors installed back in 1994, just before Drayson Center's grand opening on January 11, 1995. Because they've been well-maintained, they continue to serve Drayson Center members for many purposes.
Marks from shoes and other objects have been sanded away with the top layer, which will be replaced by a fresh coat of varnish. Every so many years, the floor is stripped down to the wood, sanded, and fully resurfaced. That's why the floors look as good a quarter of a century later as they did at the grand opening.
In the meantime, patience. The wait will be over on January 2, 2020.