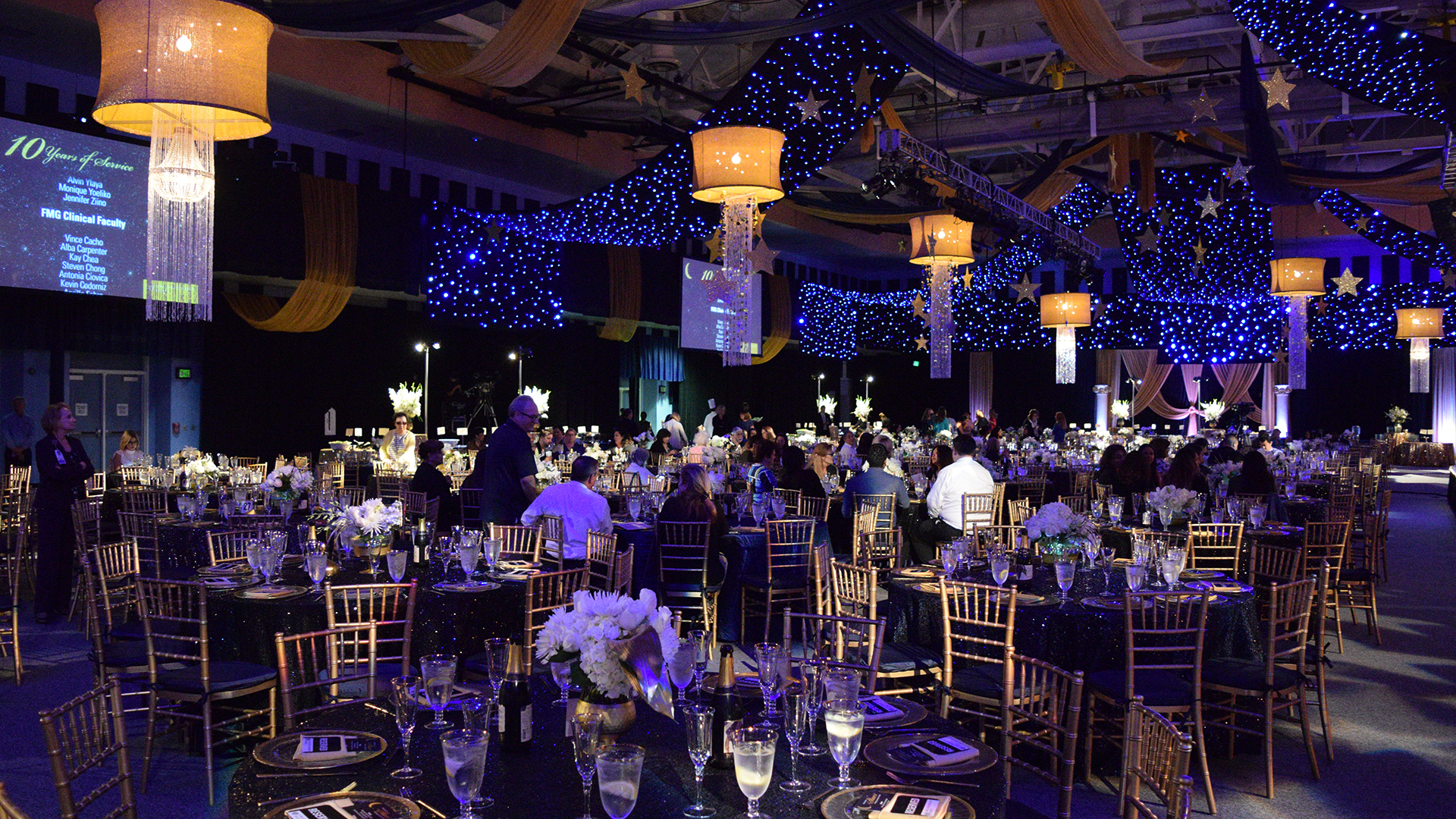 By lkidder - June 5, 2018
By Larry Kidder | Yes, this is Opsahl Gym, transformed into a starry night for four employee recognition banquets. Two lunches and two dinners on two consecutive days drew more than 2,000 employees and their guests to honor those reaching milestones in their time at Loma Linda University Health. Scroll down for more photos.
Drayson Center's Opsahl Gym is spending very little time lately as—well—a gym. Beginning with four employee recognition banquets, serving more than 2,000 employees and guests, which took place Wednesday and Thursday, May 30 and 31, the gym was first transformed into a star-filled wonderland.
On Sunday, June 10, it will transform into the venue for Super Sunday Commencement 2018, where five Loma Linda University professional schools will host close to 10,000 graduates, family members, and friends.
During the 2017-2018 school year, Opsahl Gym was closed for basketball, volleyball, badminton, and a host of other sports for nearly 60 days. "This past season has been a little unusual," says Bess Getman, events manager at Drayson Center. "But the gym is typically closed for normal use less than 50 days a year."
Gym-closing events include health fairs, an occasional Christmas celebration, LLU Homecoming events, employee recognition banquets, and Super Sunday Commencement.
Additional days beyond the actual events are needed for transforming the gym and returning it to its natural state. Great efforts are taken to expedite setup and takedown activities in order to minimize the impact on students, employees, their family members, and the community.
The good news: Once Super Sunday Commencement 2018 concludes, the next major gym transformation will not likely take place until this coming October. While summer camps may impact gym usage, Drayson Center members will have the remaining hours to enjoy the venue for its intended use.
During most events, the rest of Drayson Center remains open. "When the gym is closed, that's a perfect time for members to try out the rest of Drayson," suggests Don Sease, MBA, director. "We do have a pool, courts for tennis, racquetball, and pickleball, beach volleyball, field sports, and—of course—the Lindgren Aquatics Center." He adds, "There are also fitness classes, the weight and cardio rooms, and a host of other possibilities."
In the meantime, hold tight. The gym will soon be back to—well—being a gym.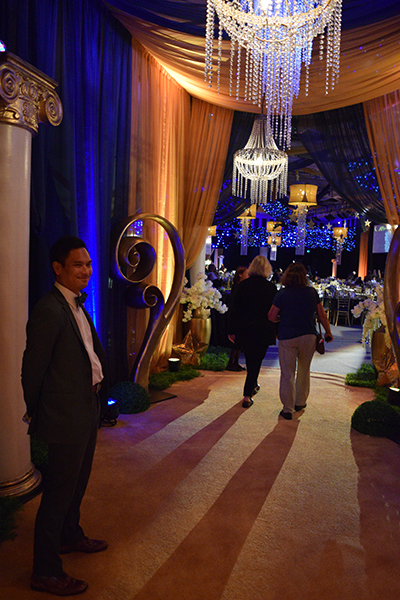 A five-star welcome awaited honored employees and their guests.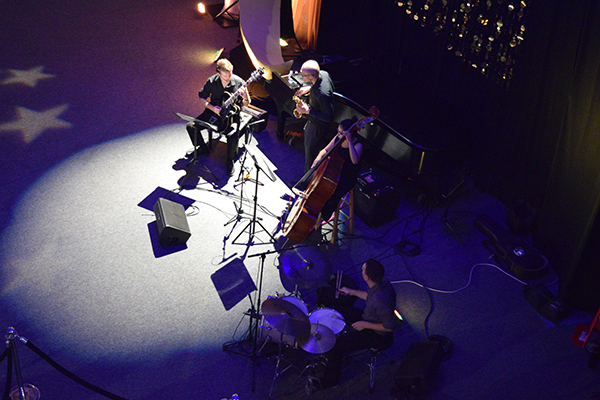 A group of jazz musicians added to the ambiance of a night under the stars.
Another view of the banquet floor shows the chandeliers seemingly suspended in space.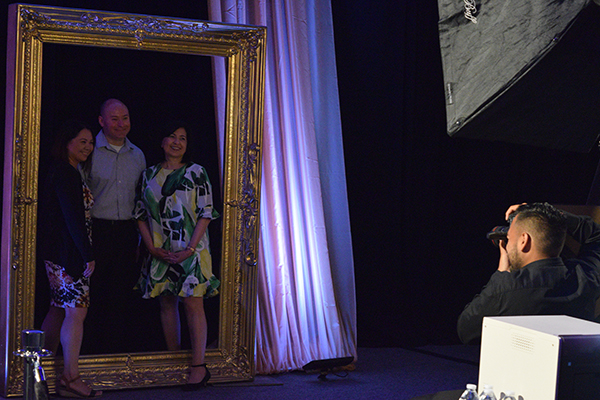 Guests had the opportunity to pose for some creative keepsake photos.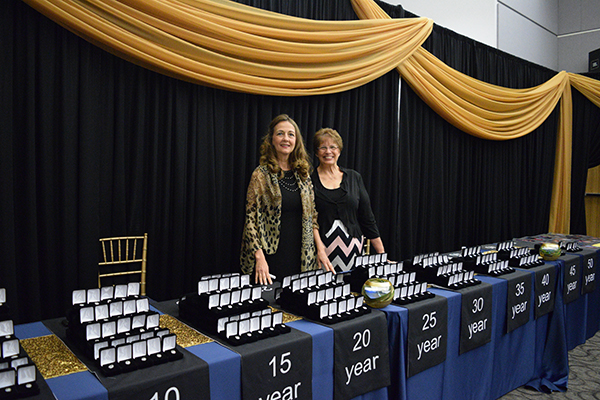 A multitude of job anniversary pins await distribution to honored employees.